Contact Summary
The Contact Page includes contact details such as addresses, contact persons, transaction synopsis and recent activities.
This page also provides for actionable options or quick links for creating a new transaction, recording payments, sending emails or customer statements.
To view the contact page, of each individual contact, go the Contacts tab and select the desired contact from the contacts panel by clicking on it.
Page route map:
---
Overview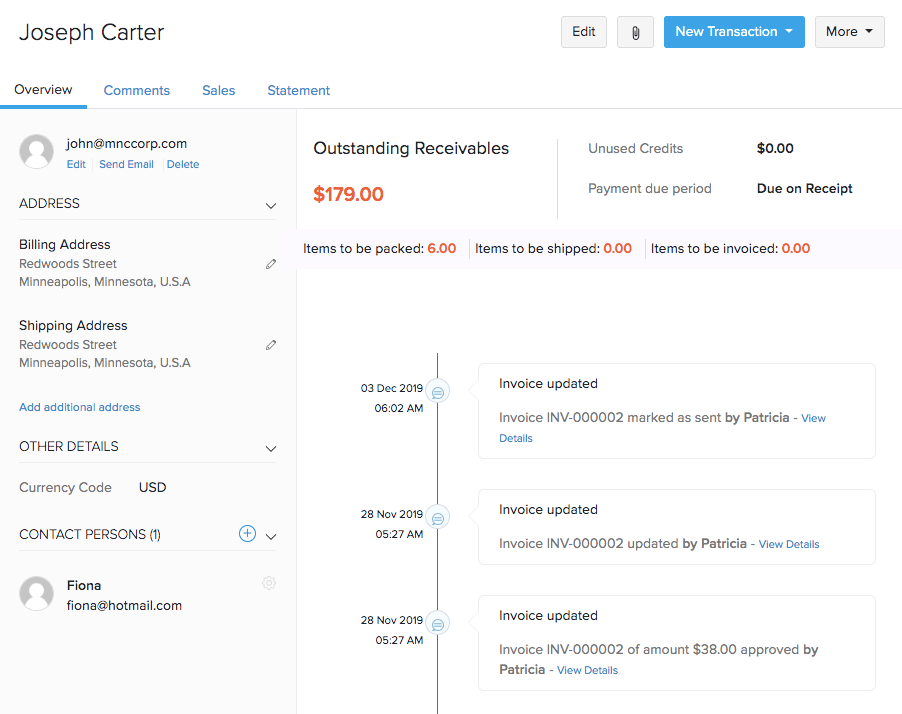 Below are the list of fields that constitute the overview section of the contact page.
The name and email address of the contact are displayed as the Primary Contact Details.
Currency code and payment terms refer to the currency used for the contact and the payment terms that are agreed with the contact.
Shipping address is the place where the goods/services are delivered, while the Billing address is where the invoice for this delivery is sent. A single address may be mentioned as both the billing and shipping address.
---
Contact Persons
A contact person is someone who is associated with the primary contact and can be reached in case of business related queries.
You can add a contact person by:
Clicking on the Add Contact Person button.
Fill in the pop-up with relevant information such as First Name, Second Name, Email, Work Contact Number and Mobile Number.
Click Save.
---
Transactions
A list of recent transactions to and from this contact is provided in the Transactions tab. You can filter the list based on the following transaction type options:
Sales
Purchases

Purchase Order
Bill
Bill Payment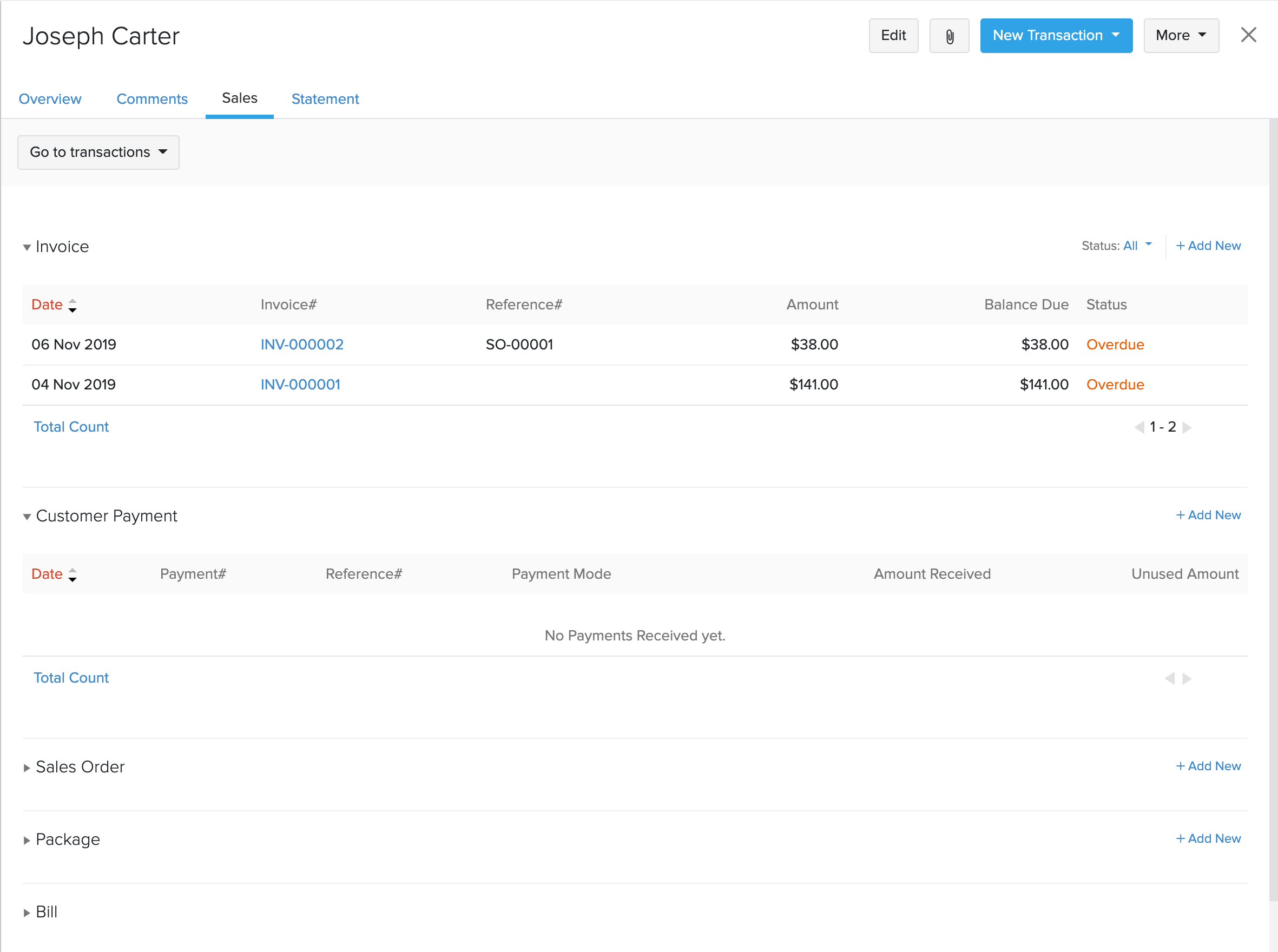 You can further filter any transaction like invoice list based on the transaction status by selecting from the options:
All, Draft, Partially Paid, Unpaid, Overdue, Paid and Void
Clicking on any of the listed transaction item takes you to the respective detail page on Invoices, Bills section or other relevant section.
---
Recent History
A list of recent activities is populated here such as payment reminder generated, invoice created, payment made, contact created etc.
Clicking on an activity can take you to the relevant page or transaction preview page of that entity.
E.g: When you click an invoice entry, you're taken to the particular invoice in the Invoice section or clicking on a payment entry takes you to the payment details page in the Bills section and so on and so forth.