Reading Time:
5
minutes
So you've decided to start a dropshipping business. Great! So now what do you do? Well, your dropshipping business wouldn't exist without a supplier, so your first step is to find one.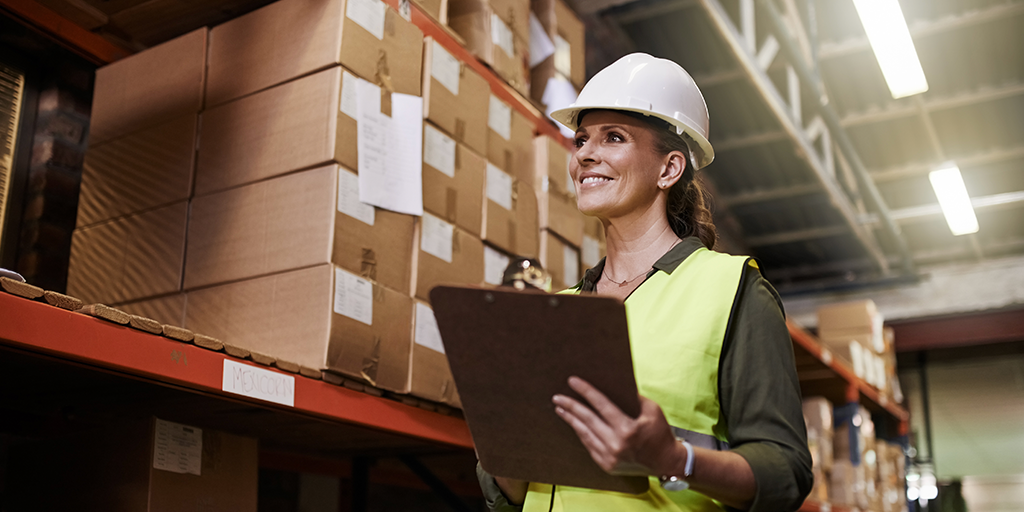 Finding a dropshipping supplier can be tricky, because there are countless suppliers to choose from. Choosing the wrong supplier can lead you to face unexpected delays, receive complaints from customers regarding defective products, lose out on profits, or invest in a business that seems doomed from the start. It's therefore important to choose the best one, or at least the one that seems to benefit you the most. This guide will run through a couple of things to keep in mind when shortlisting suppliers and finally selecting one to start your dropshipping venture.
Finding a dropshipping supplier
So how do you find all the dropshipping suppliers to consider? Finding suppliers may not be easy. Wholesalers do not often come directly in contact with customers, and as a result don't feel the need to invest a lot in different platforms for contacting them. So it may be difficult to find their websites or contact numbers, or their social media presence may be nonexistent.
Fortunately, there are other methods to find them.
Basic internet search
Doing a quick search on the internet is the go-to way to find anything and everything around the world. To find a trustworthy dropshipping supplier, however, may require you to search more extensively. Wholesalers are not great at online marketing or promotion, so they most certainly will not pop up on the first few pages of your Google search. If you do manage to find some, don't be surprised to find badly maintained websites.
Supplier directories
While a search engine may give you countless results, it may not give the most dependable ones. With over a million results, it is hard to determine which ones you can trust. To overcome this, you can sign up with a supplier directory. These are paid third-party organizations which keep a record of different kinds of suppliers, including their locations, the products they sell, and their pricing. It's much easier and faster to search through these directories, because they are already filtered and they offer multiple options to narrow down your search parameters even further. This especially helps when you're trying to find a niche product to sell. These directories aren't free, however, and can be a little expensive at times.
Contact manufacturers directly
Another route you could take is to contact the manufacturer directly. Once you've selected a product, you can try to find the manufacturer that made that product and ask them for all the wholesale distributers they ship to. You'll be able to find a supplier more reliably than you would if searching online. Contacting a manufacturer may not be easy, though, as manufacturers are seldom responsive.
Attend trade shows or conferences
Trade shows are great places for you to find manufacturers or wholesalers in the areas where you want to start selling. They're also avenues for you to update yourself on the latest technologies being used in the industry, find out about new products entering the market, and interact with major suppliers from around the region.
Avoiding fake dropshipping suppliers
The dropshipping market is loaded with fake wholesalers. These are sellers who charge much higher fees, and will sometimes sell at inflated prices to the public themselves, despite claiming to sell at wholesale prices. While it is difficult to weed out these illegitimate wholesalers, there are a couple of red flags that might help you identify them:
Trustworthy wholesalers will not ask you to pay a fee simply for doing business with them. Some fake wholesalers charge a recurring monthly fee. This is a good sign that the supplier is not legitimate. Most wholesalers do not sell to the public directly, as their products need to be ordered in bulk. This is not to say that wholesalers who do sell to the public can't be trusted. However, it is very common to find wholesalers who do sell to the public selling their products at inflated prices, despite claiming to offer wholesale prices. Legitimate wholesalers will require you to submit an application or ask you to provide details about your business and tax-related documents. Any wholesaler who readily agrees to do business with you without requiring any kind of proof of business or authorizing letter should be avoided.
Choosing a dropshipping supplier
So you've shortlisted a few credible and reputable suppliers to work with. Choosing one over the others can be challenging, especially when each seem to offer what you are looking for. However, there are some factors for you to consider before finally deciding on one:
High product quality
You're building a product-based business, so it's a no-brainer that your focus should be on the products. Choosing a supplier who sells high-quality products and has a proven record of doing so should be your top concern. High-quality products mean high customer satisfaction, which means better reviews, which means more business. While this may mean you may have to shell out a little more than you would to other suppliers, the long-term benefits of investing with a high-quality supplier more than make up for it.
Agreeable per-order fee
While you're bringing in customers and building your brand, your supplier will be the one doing the heavy lifting by keeping stock of the products and shipping them. It's therefore not a surprise that most wholesale suppliers charge you a per-order fee. However, some suppliers take advantage of this and make their fees exorbitantly high. Make sure to choose a supplier who charges fairly, and agree upon a rate that you know will allow you to make a good profit.
Good shipping speed
You'll find it difficult for your business to make a good impression if your products don't get delivered on time. In a market as competitive as dropshipping, customers will expect deliveries to be made within 24 hours of the time they place their order. While it is impossible to guarantee that kind of delivery speed to your customer always, it's important to sign up with a supplier who can deliver products quicker, or at least as quickly as your competition in order to stay ahead of your competitors
Experienced staff and sales representatives
Your dropshipping business thrives on efficiency. Communication between you and your supplier is therefore key. You need to convey orders, keep track of inventory, discuss any delays and how to work around them, deal with payment disputes, process product returns, and much more. A supplier with well-equipped and experienced staff or sales representatives can be very helpful with this. Since these representatives are the first point of contact between you and your supplier, it is always better if they are experts in the products they sell and can respond to you quickly regarding any issue you may be facing.
Return policies
When a customer returns a product, it will need to be returned to your supplier. However, you can ask your customer to ship the item to you first. This will allow you to check whether the product is indeed defective (in which case you can send it back to your supplier and notify them), or if the product is all right and the customer's claim is false. Not every supplier allows you to step in and get involved in a return, however. Make sure your supplier's return policies are suited to your business model.
Choose wisely
Choosing a supplier is the first of many important decisions you will need to make, and it could potentially determine the success or failure of your dropshipping business. Make sure to get all the information you can on the suppliers you're looking at, including details about the products they sell, the quality of their products, their shipping and return policies, their pricing, their experience in the industry, and even their reviews. A good supplier can give your business a reputation for speed, quality, and efficiency, while a bad supplier can ruin your reputation and your budget. Since the success of your business depends on your supplier, take your time and make your choice carefully.