How do I add Zoho Payroll to the Zoho One suite?
To add Zoho Payroll to Zoho One:
Go to the Applications module in Zoho One.
Click + Add Application from the top right corner of the page.
Enter Payroll in the Search tab and click Add.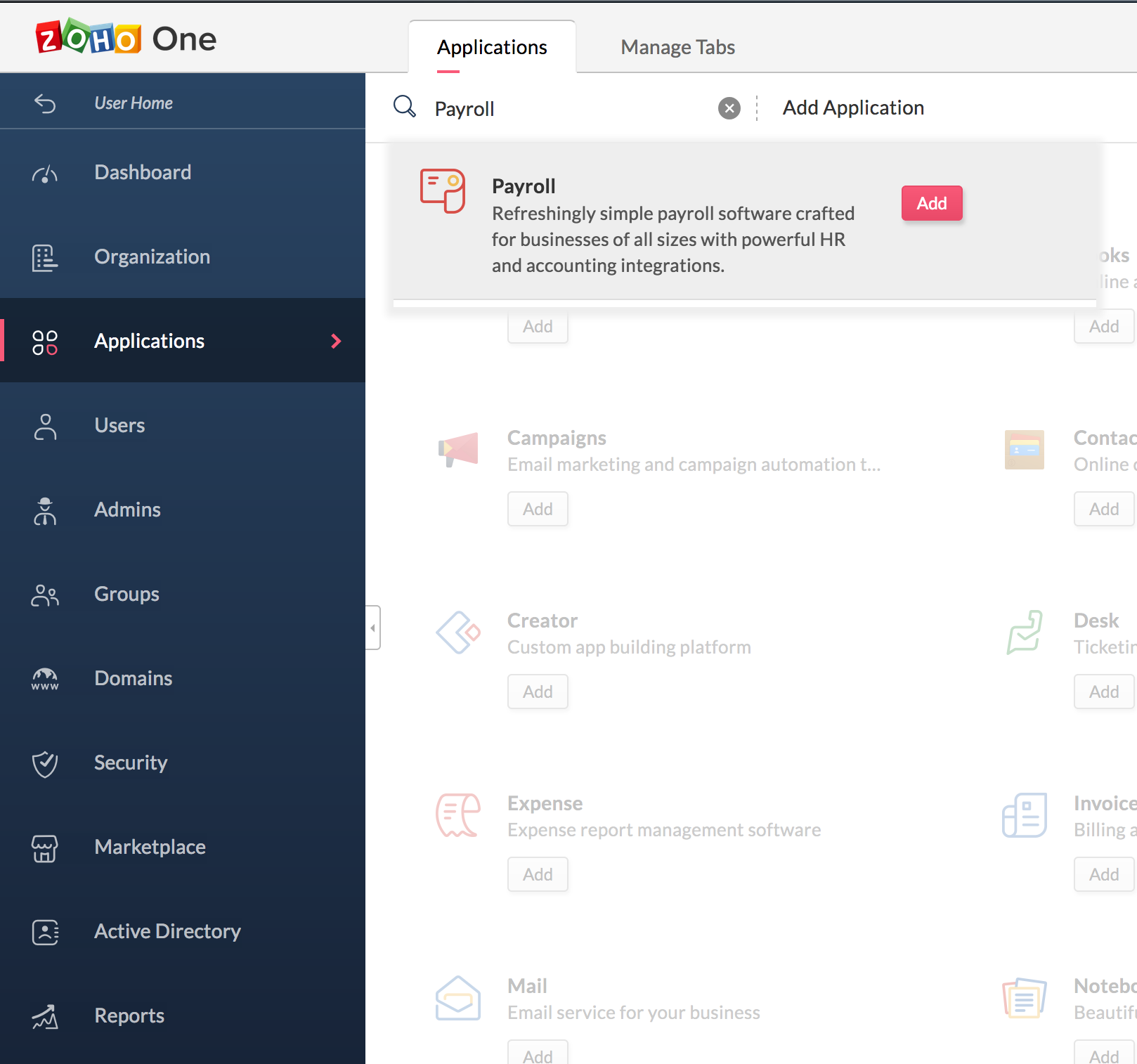 Select the payroll organisation you want to associate with Zoho One and click Next.
Review the users and click Yes, Add.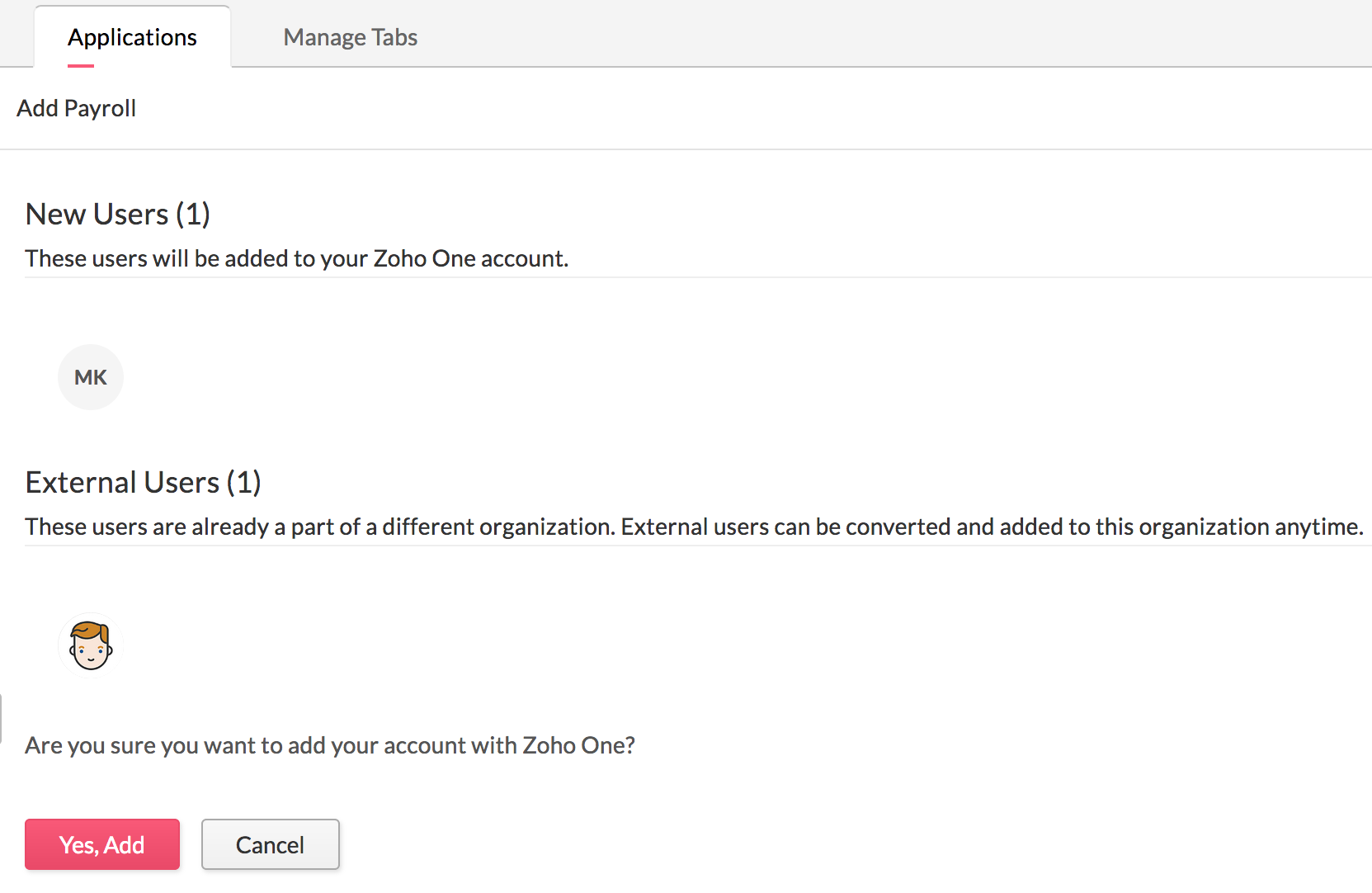 If you want to add more users, click Add User button. You can add or update users using Manage Application.
Click OK to confirm.
Now, Zoho Payroll will be added to the Zoho One suite.