Should I approve the proof of investments even though I submit it directly from the admin portal? 
Yes, once you submit the investment proofs, you need to either approve or reject them. To do this,
Go to Approvals > Proof of Investments.
Select the employee for whom you want to review the Proof of Investments.
Review the investment proofs and enter the actual approved amount and select Approve.
If there is any discrepancy, select Reject from the dropdown menu. Enter a reason for rejecting the proof.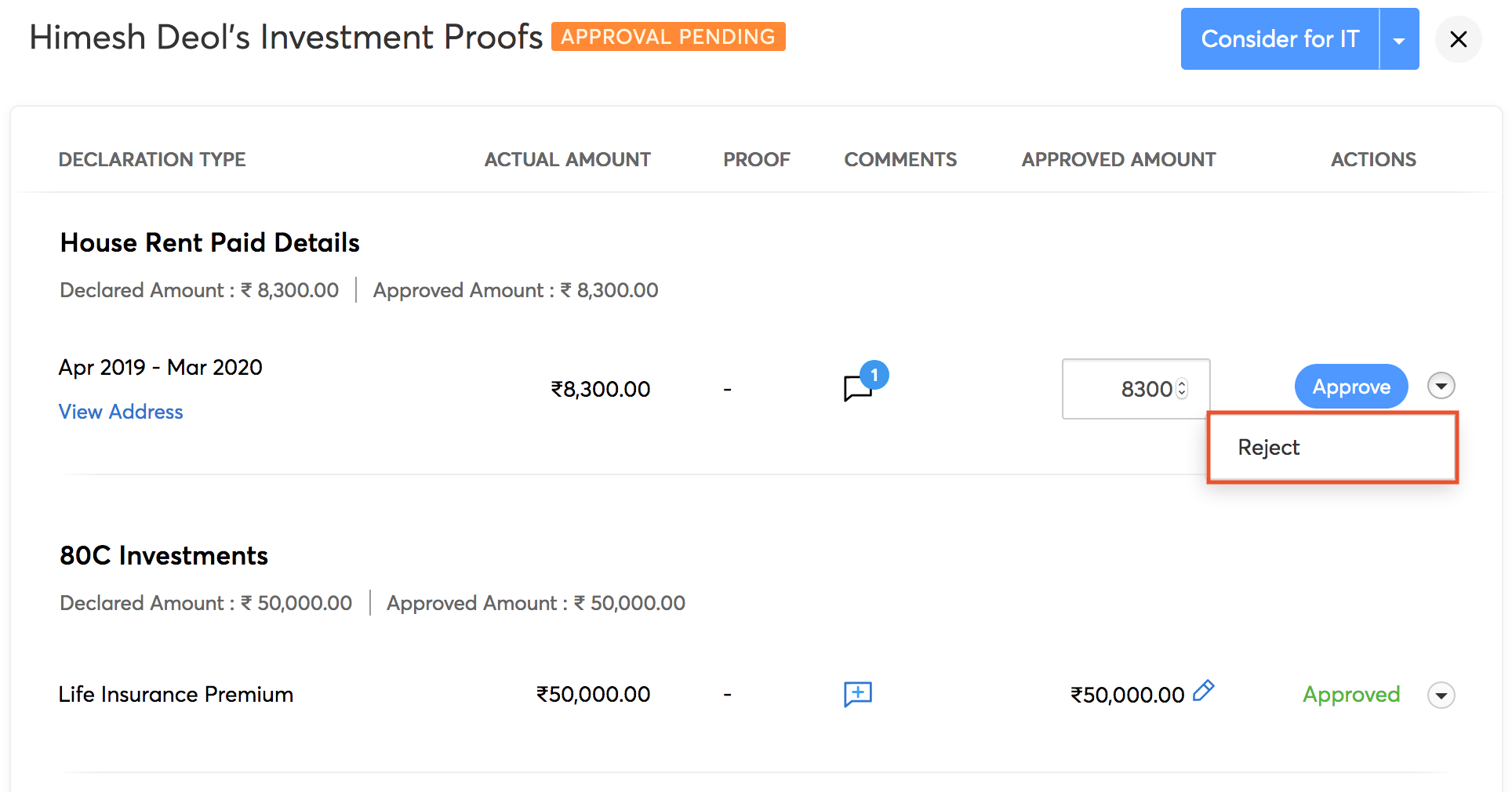 Once you have reviewed all the proofs, select Consider for IT.