Is it possible to skip or edit income tax deduction for an employee?
Yes, you can skip or edit the income tax deduction amount for an employee in the Pay runs module.
Go to the Pay Runs module on the left sidebar.
Create a pay run for the payout month.
Select the employee for whom you want to change the income tax amount.
In the pop-up, click the Edit icon next to the income tax amount, and change the deduction amount. If you want to skip the deduction for that month, enter 0 as the amount.
Enter a reason for changing the deduction and click Save.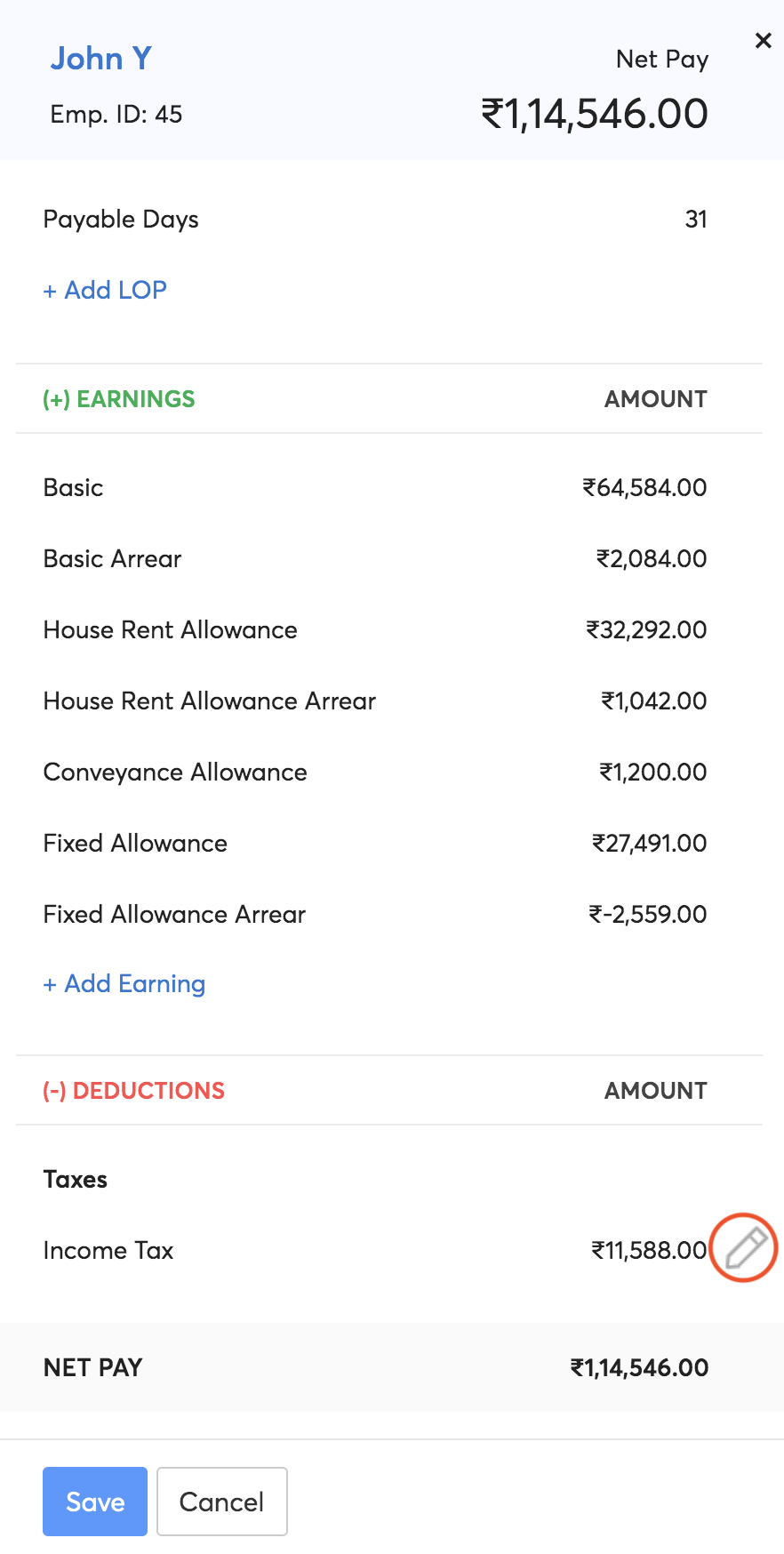 Note: Income tax amount cannot be overridden from the start of the POI processing month.