How often can my employee change their Flexible Benefit Plan (FBP) components?
Your employees can change the amount they receive for each FBP component as long as you have the FBP Declaration window released.
To release FBP declaration for your organisation,
Go to Settings > Preferences.
Check the box when you want your employees to declare their FBP through the portal. You also have to provide the lock date, which is the last day to submit the declaration.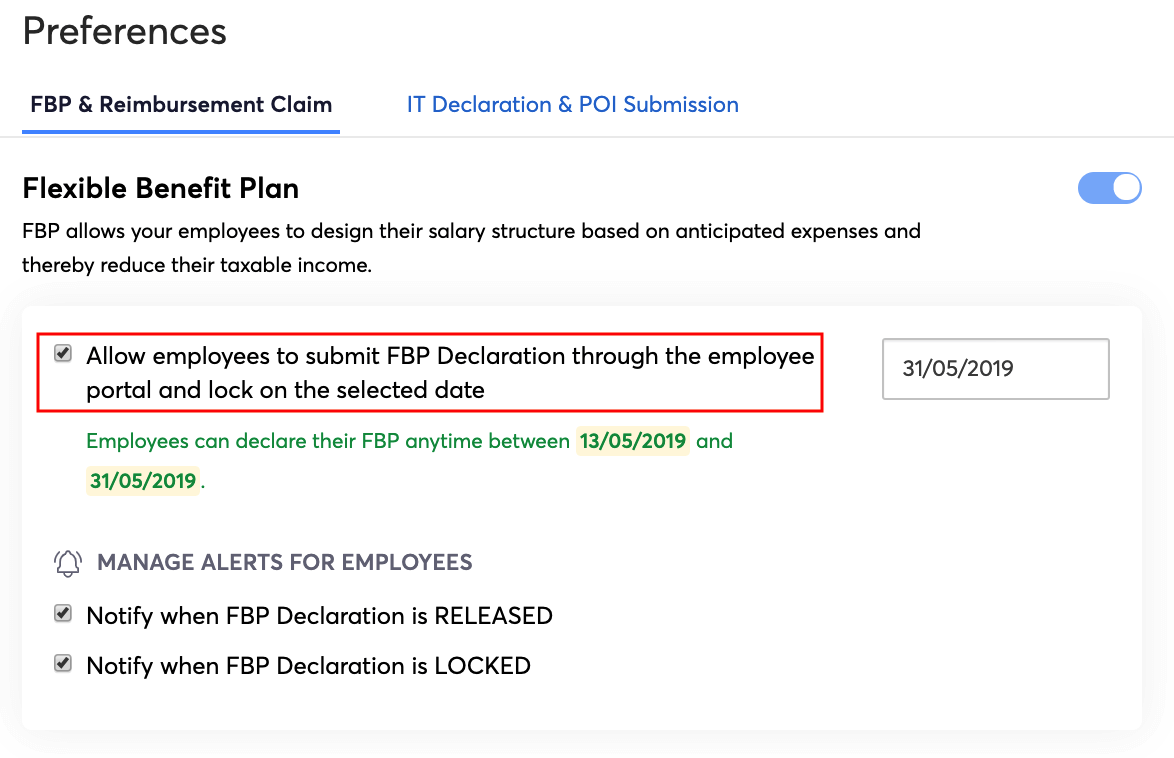 When you check the box, the employees can update their FBP components.