Can I record loans disbursed and partially repaid in the prior payroll?
Yes, for loans disbursed and partially repaid in the prior payroll, you can include the loan amount and perquisite balance for the remaining repayments and track them in Zoho Payroll. Once you add the prior payroll details, record the loan. To do this:
Go to the Loans module.
Click Record Loan.
Select a Loan Type.
You can create loan types by clicking Manage Loans. Simply enter a name and the perquisite rate, then click Save and Continue.
Select the employee for whom you're recording the loan.
Enter the Loan amount and Disbursement date, which is the date on which the employee received the loan.
If the disbursement date falls in the prior payroll and the loan is partially repaid, enter the Loan Opening Balance and the Perquiste Opening Balance to continue the remaining repayments in Zoho Payroll.
Note: Loan Opening Balance is the remaining loan amount to be repaid by the employee. Perquiste Opening Balance is the sum of perquisite values calculated based on the loan amount repaid.
Enter a reason for providing the loan.
Select whether you want to exempt perquisite calculation for this loan. Loans provided for medical reasons and loans under Rs. 20,000 should be exempted from perquisite calculation.
Enter the Repayment Start Date and Instalment Amount.
Click Save.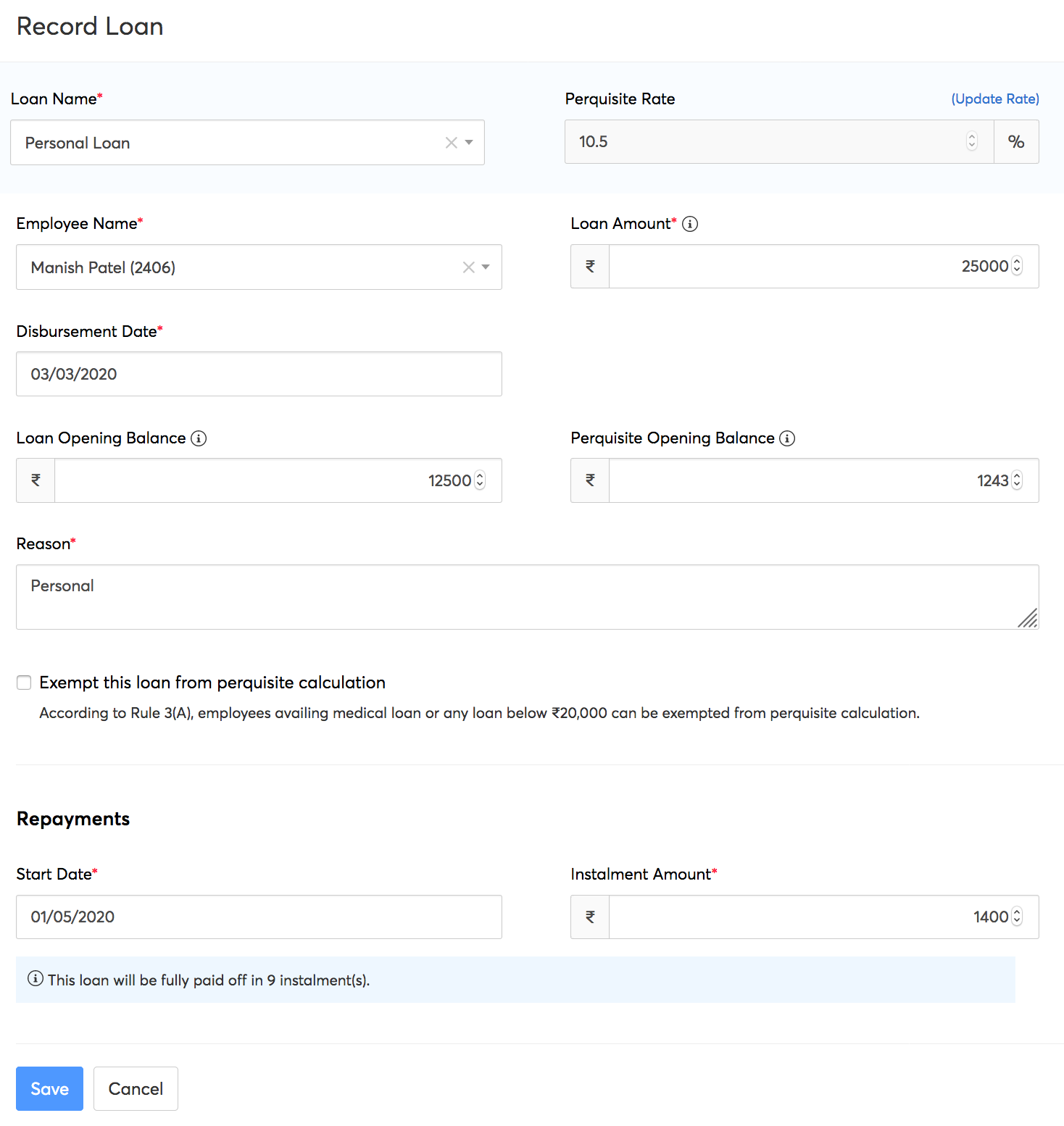 Once this is done, you can continue the repayments as post-tax deductions for the employee until the loan is fully repaid.