How do I approve a reimbursement partially?
There may be instances where you cannot approve the whole reimbursement amount, especially when the employee has not submitted sufficient proof. To approve a reimbursement partially:
Go to the Approvals module.
Click the reimbursement you want to approve.
Under the Approved Amount, enter the actual amount you want to reimburse.
Next, click the Comment icon next to the amount and enter the reason for the partial reimbursement. Click Done.
Click Approve.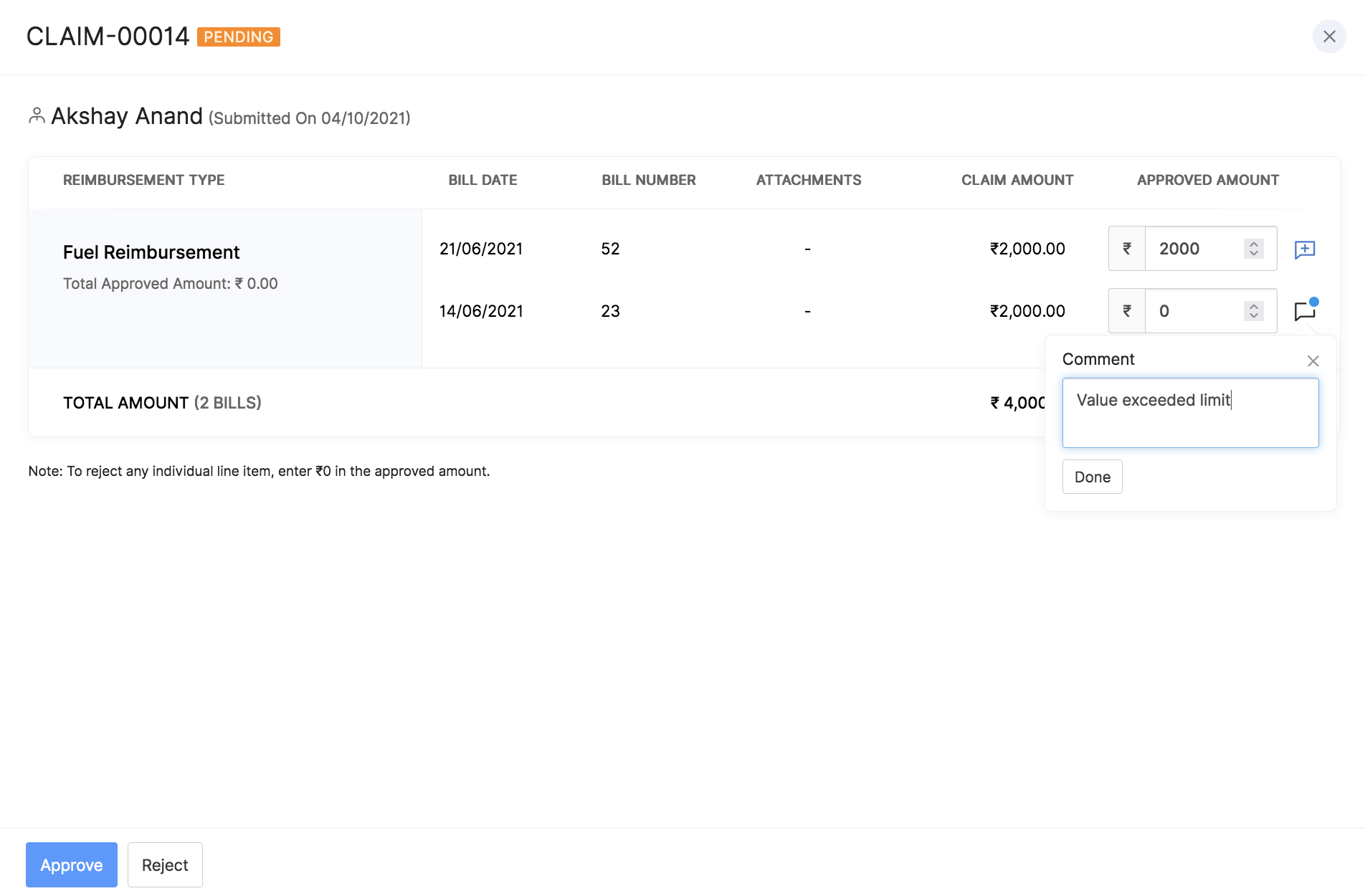 The reimbursement amount will be processed for the final approved amount.