Can I record payments made through payment modes other than Direct Deposit?
If you have trouble initiating direct deposit payments and have made the payments through some other mode (cash, cheque, or bank transfer), there is an option to record those payments.
Go to the Pay Runs module in the left sidebar.
Click the Overflow icon next to Initiate Payment and select Record Payment.

In the dialog box that opens, select the mode through which payment was made for Direct Deposit enabled employees (Cheque, Cash, Bank Transfer, or Others). 
Click Confirm.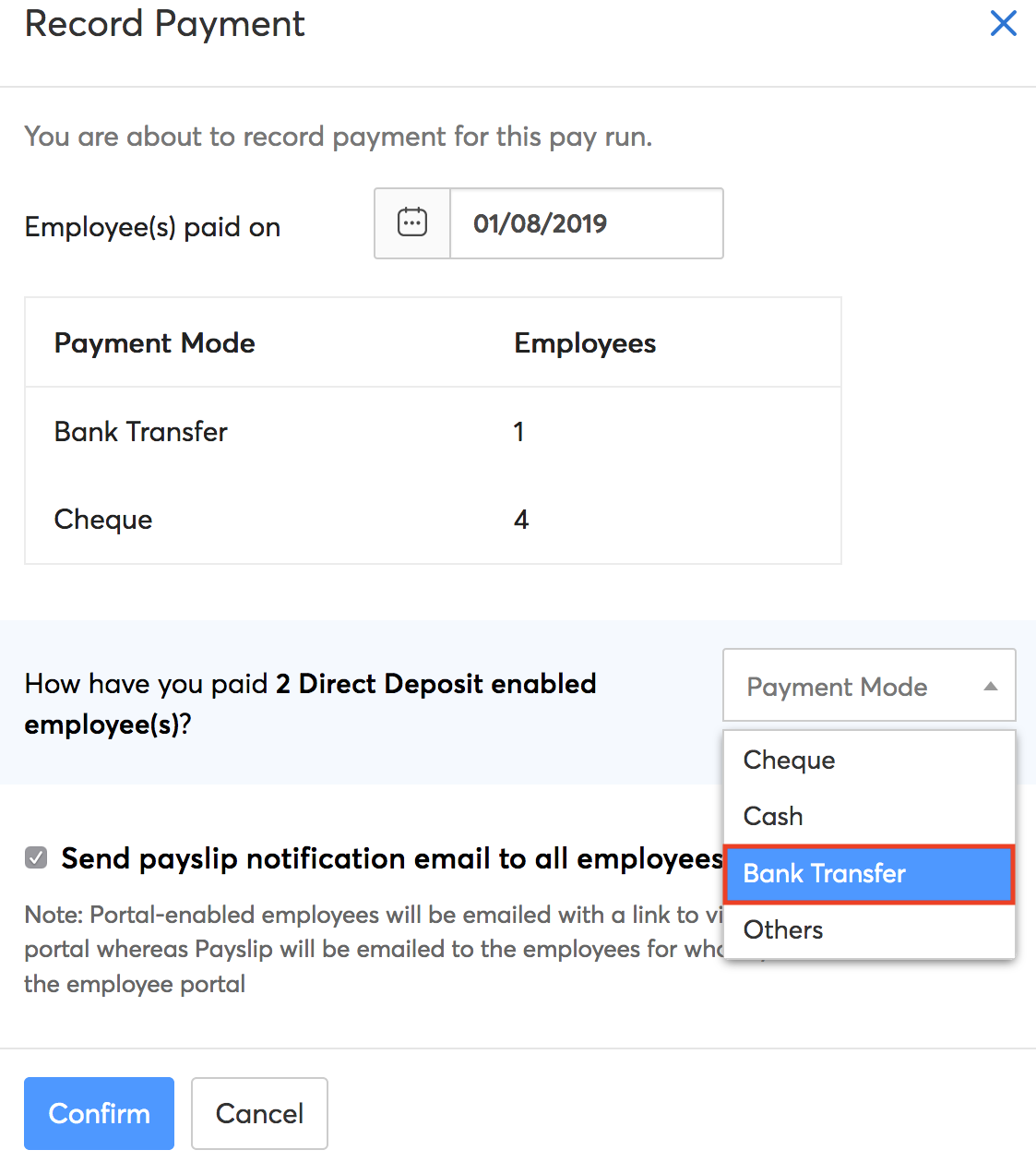 The payments will be recorded as Paid with the respective payment modes in the Pay Runs module.