How do I edit an employee's payment details?
If a direct deposit payment to your employee fails due to incorrect bank details, you can edit and update it. To edit the payment details:
Go to the Pay Runs Summary page in the Pay Runs module.
Click the More icon (three dots) next to the employee's name.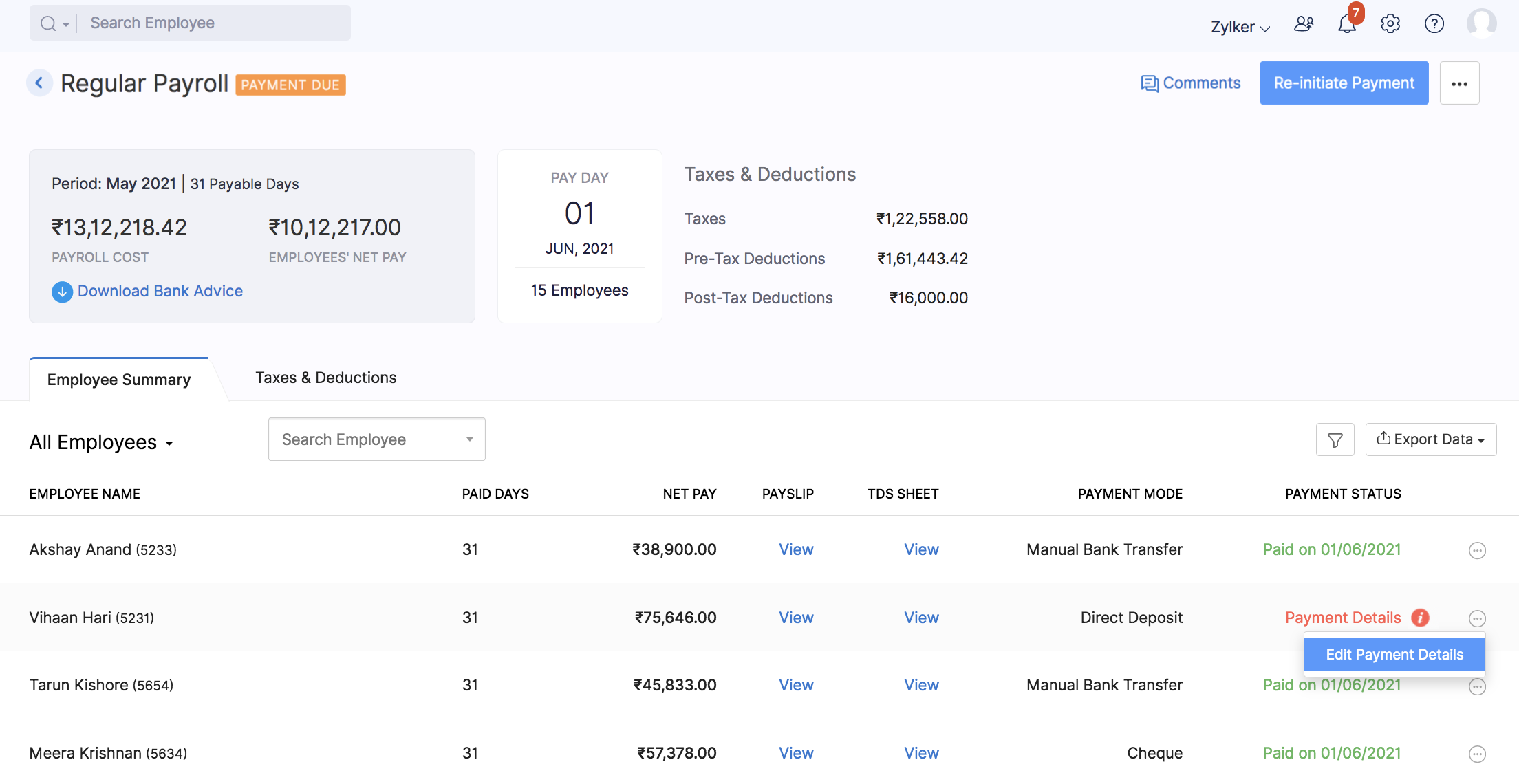 Click Edit Payment Details.
In the window that opens, update the Account Number and the IFSC.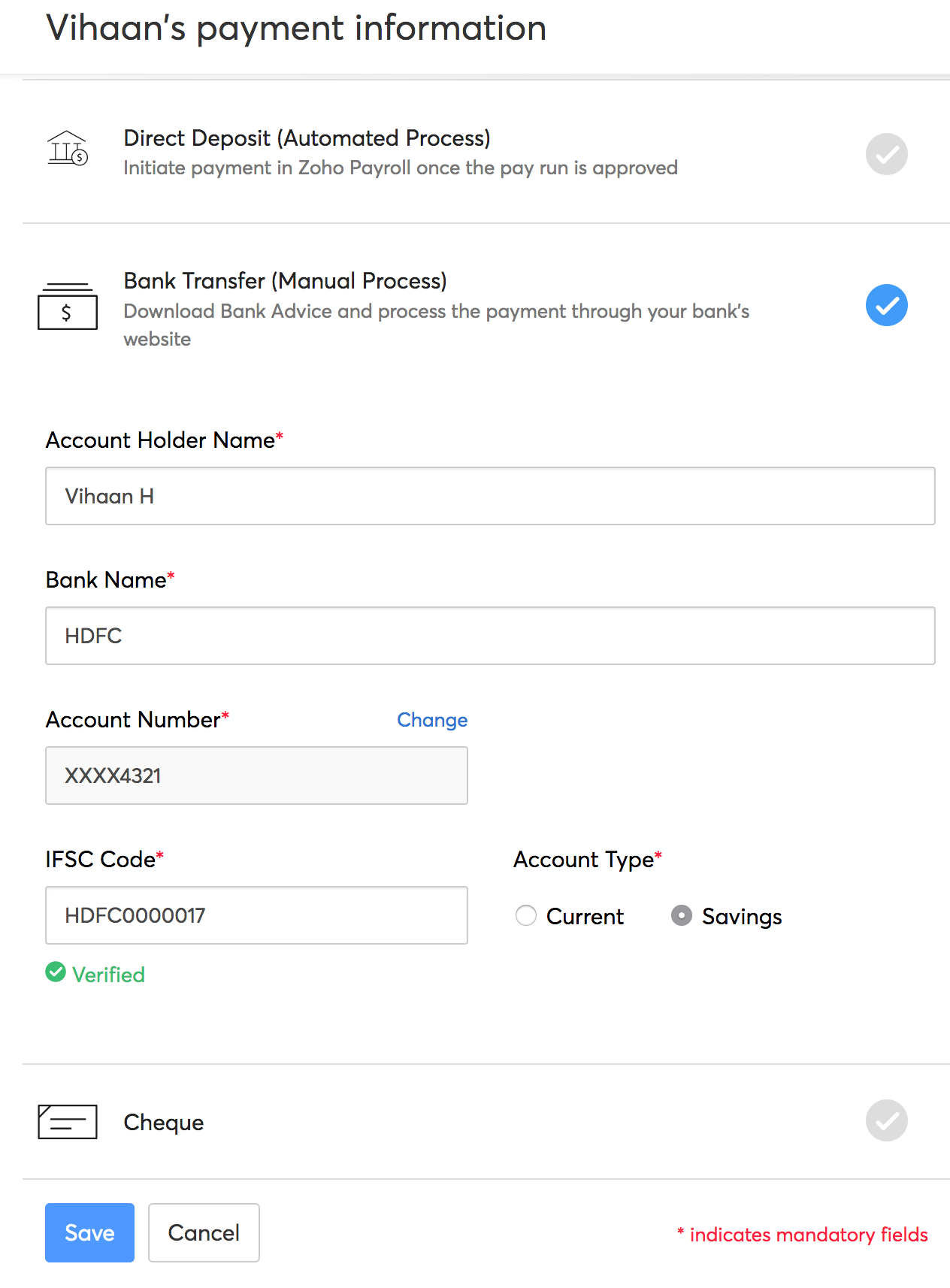 Click Save.
Now, click Re-initiate Payment in the top-right corner of the page.
The payment will be re-initiated and you can try depositing the salary to your employee's bank account again. Once it's done, the payment's status will be updated on the Pay Runs Summary page.
Alternatively, you can:
Go to the Employees module in the left sidebar. 
Select the employee whose payment details you want to change.
Click the Edit icon next to Payment Information.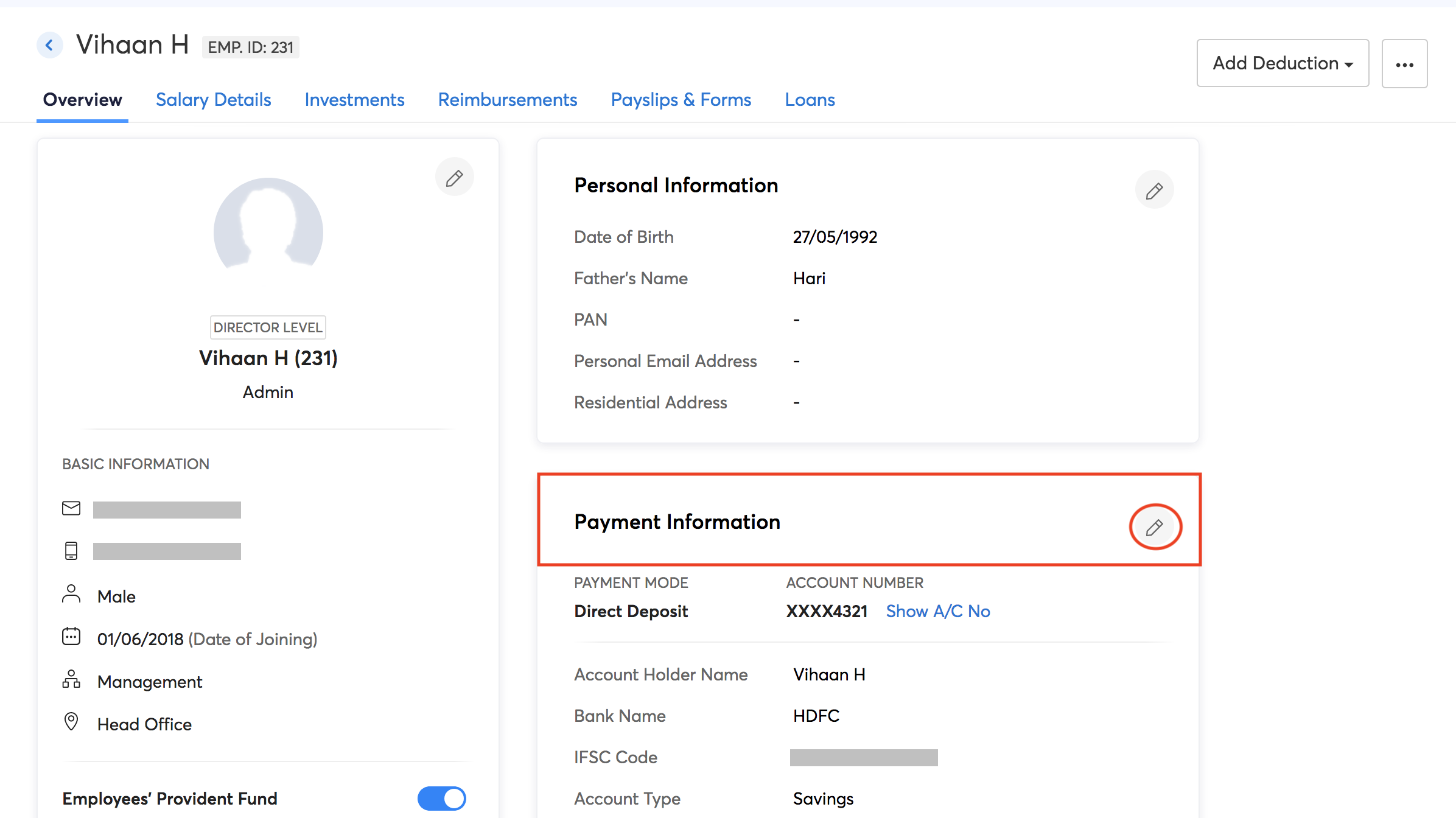 Select an alternative payment mode: Bank Transfer or Cheque. If you select Bank Transfer, enter the employee's bank details in the dropdown box.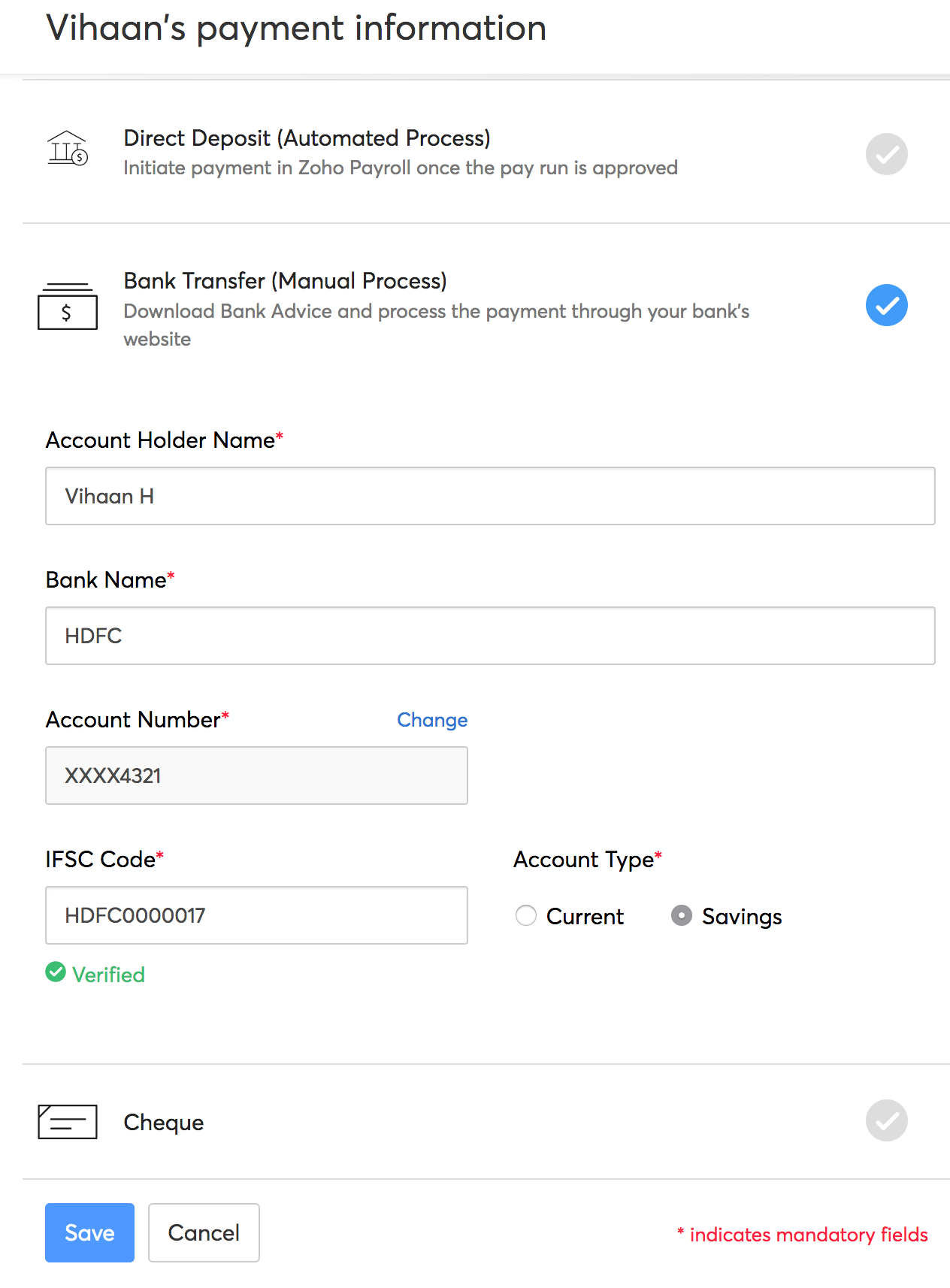 You can re-initiate payment or create the pay run again and pay the employee using the new payment mode.