How do I add comments on claims that I want to reject?
The Comment option next to the reimbursement claim amount allows you to leave a reason for rejecting your employee's claims. Your employee can view these comments and understand why you've rejected their claims.
Go to the Approvals module.
Click the reimbursement you want to approve.
Under the Approved Amount, enter the actual amount you want to reimburse. If you do not want to approve a bill, enter 0.
Next, click the Comment icon next to the amount and enter the reason for the partial reimbursement. Click Done.
Click Approve/Reject.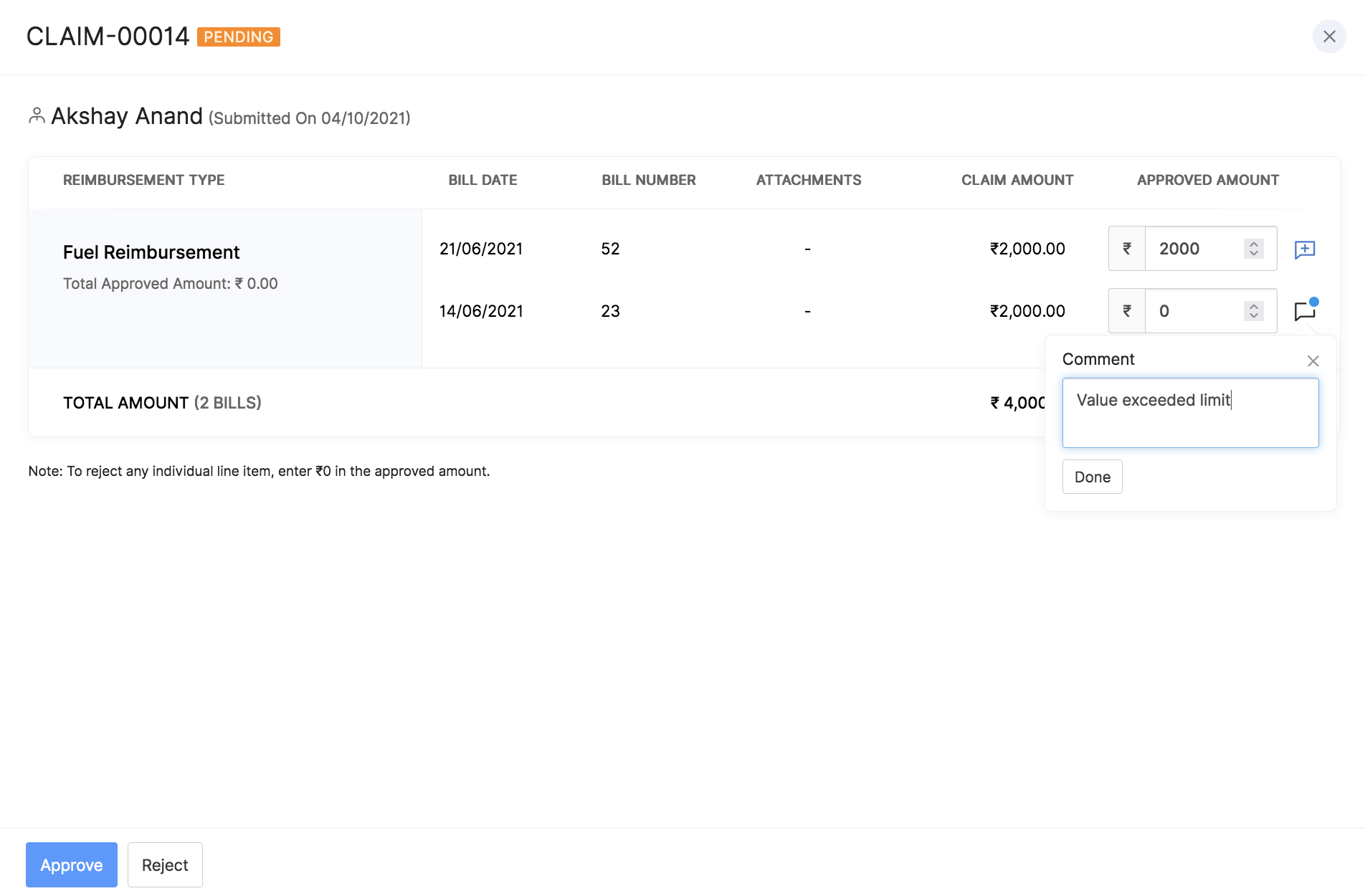 Your employees will be able to view these comments by logging in to their ESS portal.