Payslip Templates
Customise how you want your employees' payslips to look in this section of settings.
Go to Settings > Payslip Templates.
Select a template from the list and click Set as Default or Preview. You have the following options:

Standard
Mini
Simple
Lite
Simple Spreadsheet
Professional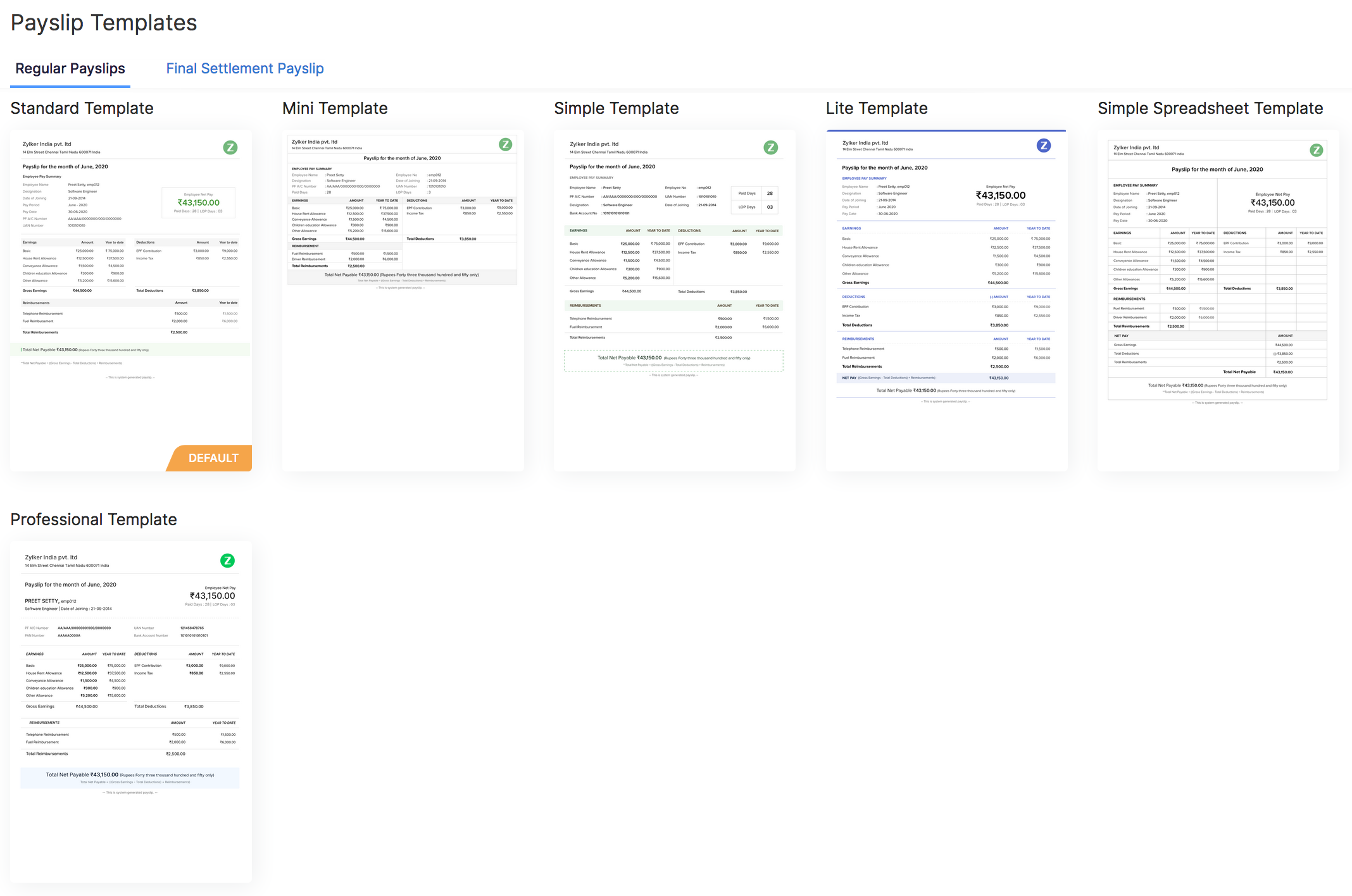 While sending out payslips, you can choose to include the employees' PAN, YTD, Department and Work Location. To do this,
Go to Settings, then Payslip Templates.
Hover over a template and click the Edit icon.
Check or uncheck the desired options.
Click Save. You can also add your organisation's logo and resize it appropriate to appear in the payslip. Changes made in a template will be applicable for only that particular template.