Retainer Invoice Preferences
In the Preferences section, you would be able to assign default terms and conditions and notes to your customers. Also, you can add additional fields to your credit notes by using our Custom Field option.
IN THIS PAGE…
Terms & Conditions and Customer Notes
Go to the Retainer Invoices module on the left sidebar.
Click the Gear icon on the top-right corner of the page and select Preferences.

Terms & Conditions, Customer Notes: Enter the terms & conditions and customer notes to be displayed in your retainer invoices. This will be displayed in all the retainer invoices created unless you change the content at the time of creating the retainer invoice.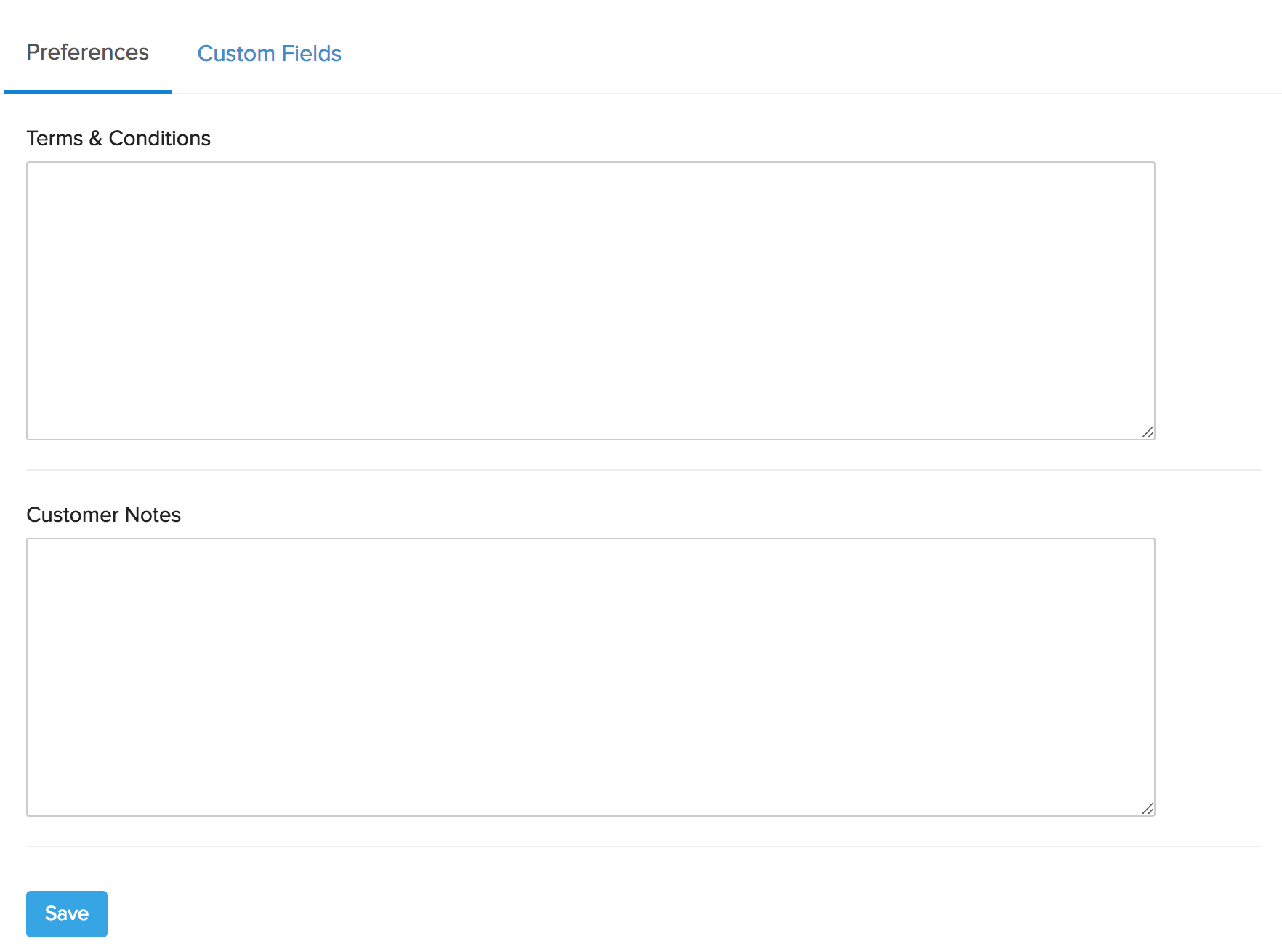 Alternatively, you can also click the Gear icon on the top-right corner and choose Preferences > Retainer Invoices to access the preferences of the Retainer Invoices.

Custom Fields
You can make use of the Custom Field option to add additional info to your retainer invoices.
To create a custom field:
Tap the Custom Fields tab and click + New Custom Field.

Provide a name for your custom field in the Label Name section.
Choose the data type from the Data Type dropdown and if you want the custom field to display a default value, enter it.
You can choose to make the custom field mandatory and display it on the PDF based on your preferences.
Hit the Save button when you're done.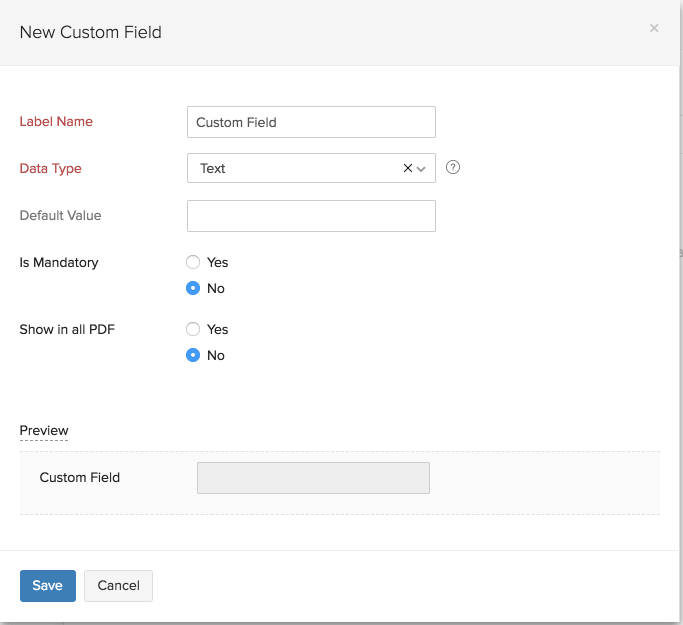 ---