Zoho Expense offers a free plan for its users. You can downgrade your account from a paid plan to the free plan and all your existing data will continue to remain in Zoho Expense. However, the features you can access will be restricted as per the free plan. Also, the number of users who can access your Zoho Expense account will be restricted to three and the remaining users will be marked as inactive.
If you have subscribed to a monthly or a yearly plan, you can downgrade at the end of the billing cycle. If you decide to downgrade your subscription in the middle of the subscription period, the amount will be refunded to you on a pro-rata basis.
To downgrade your subscription:
Go to Admin > Settings > Subscription.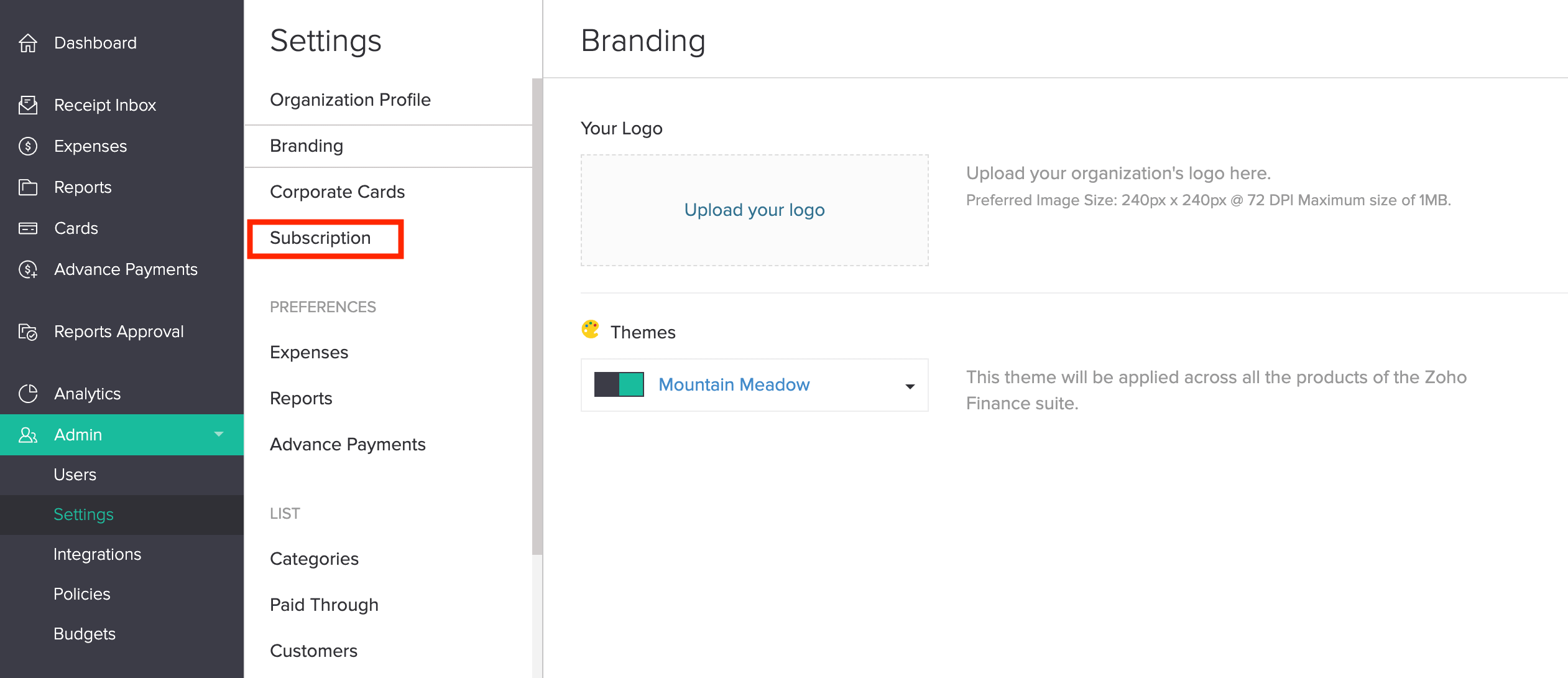 You will be redirected to the payments page where you can downgrade your subscription.
If you're in the Standard plan, go to Change Plan > Downgrade.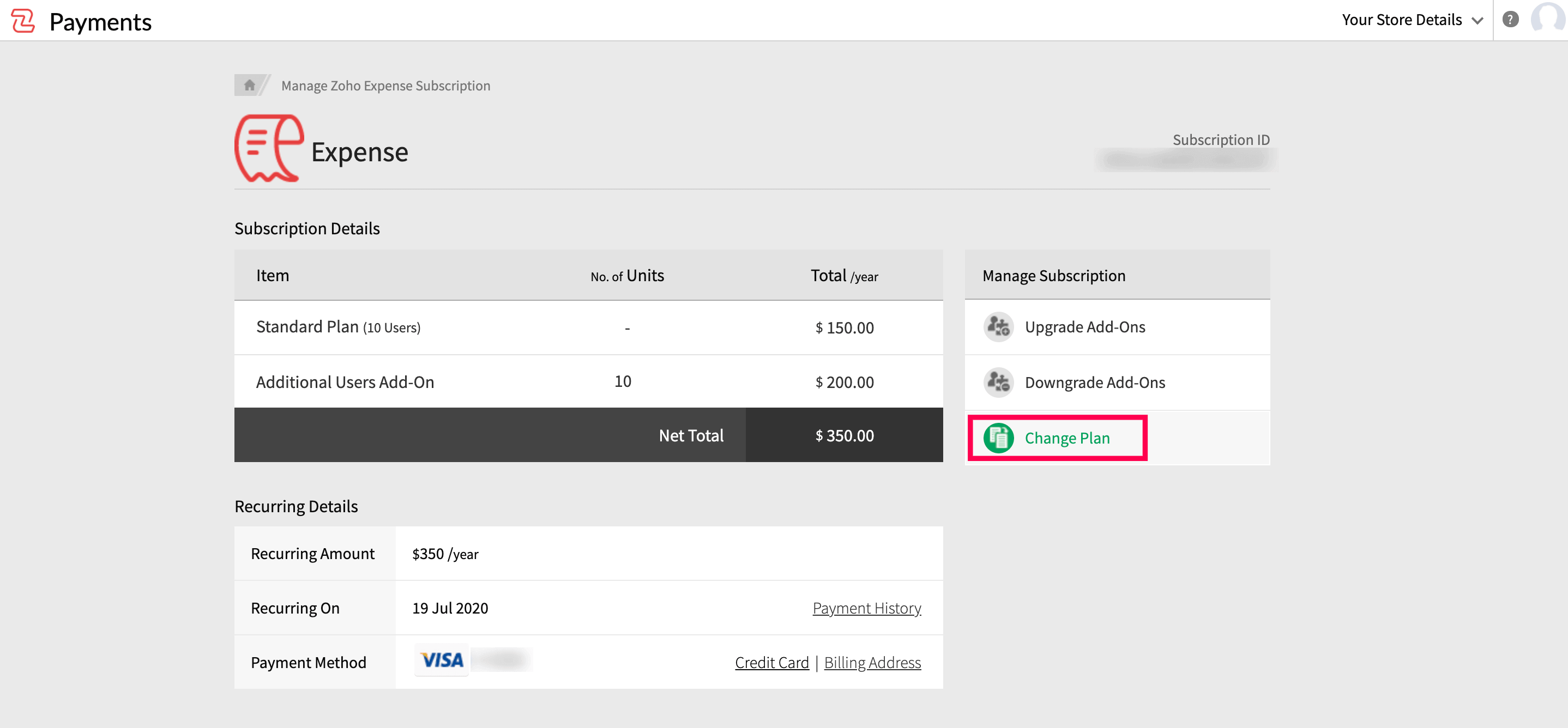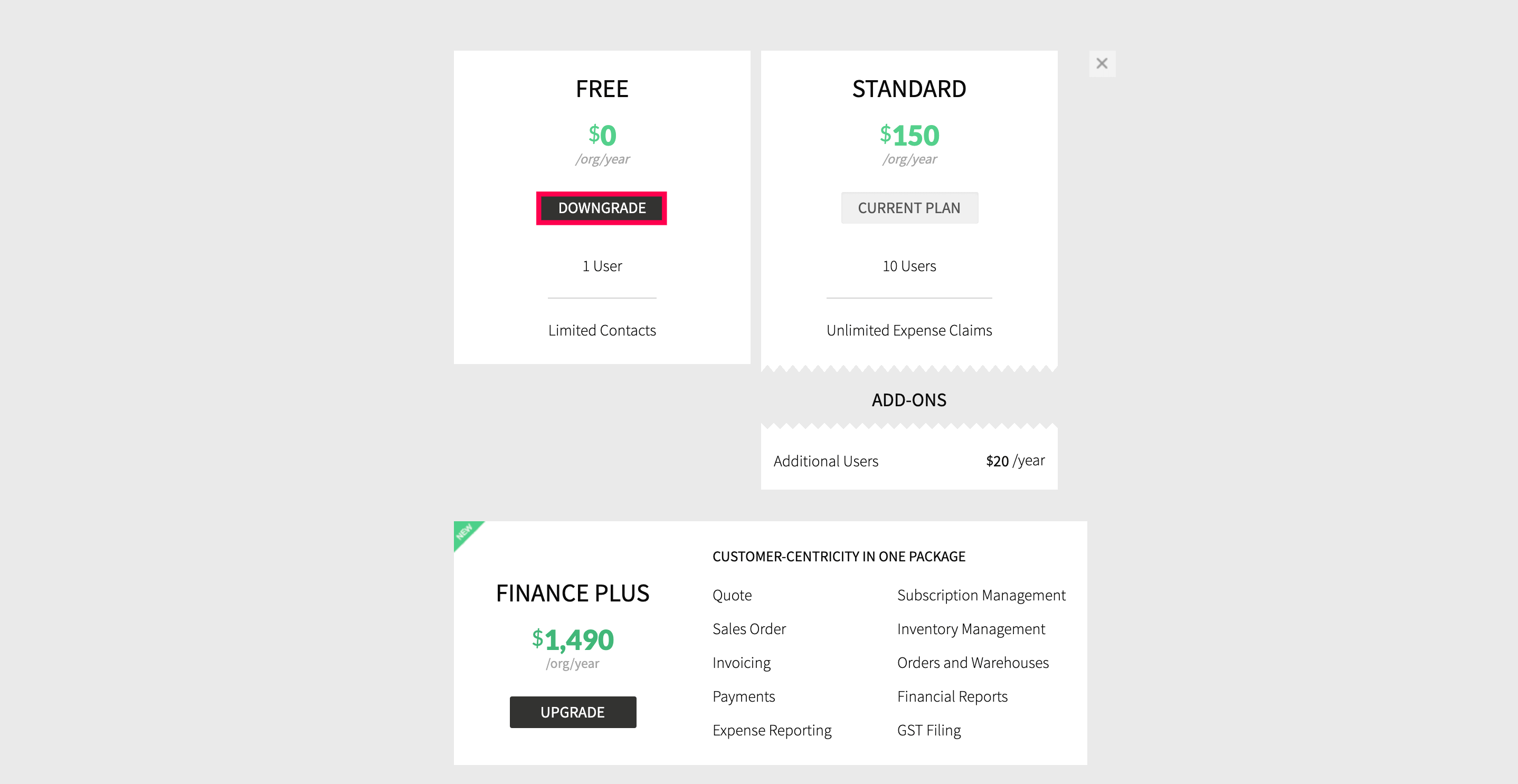 or
If you're in the Premium plan, click Cancel Subscription.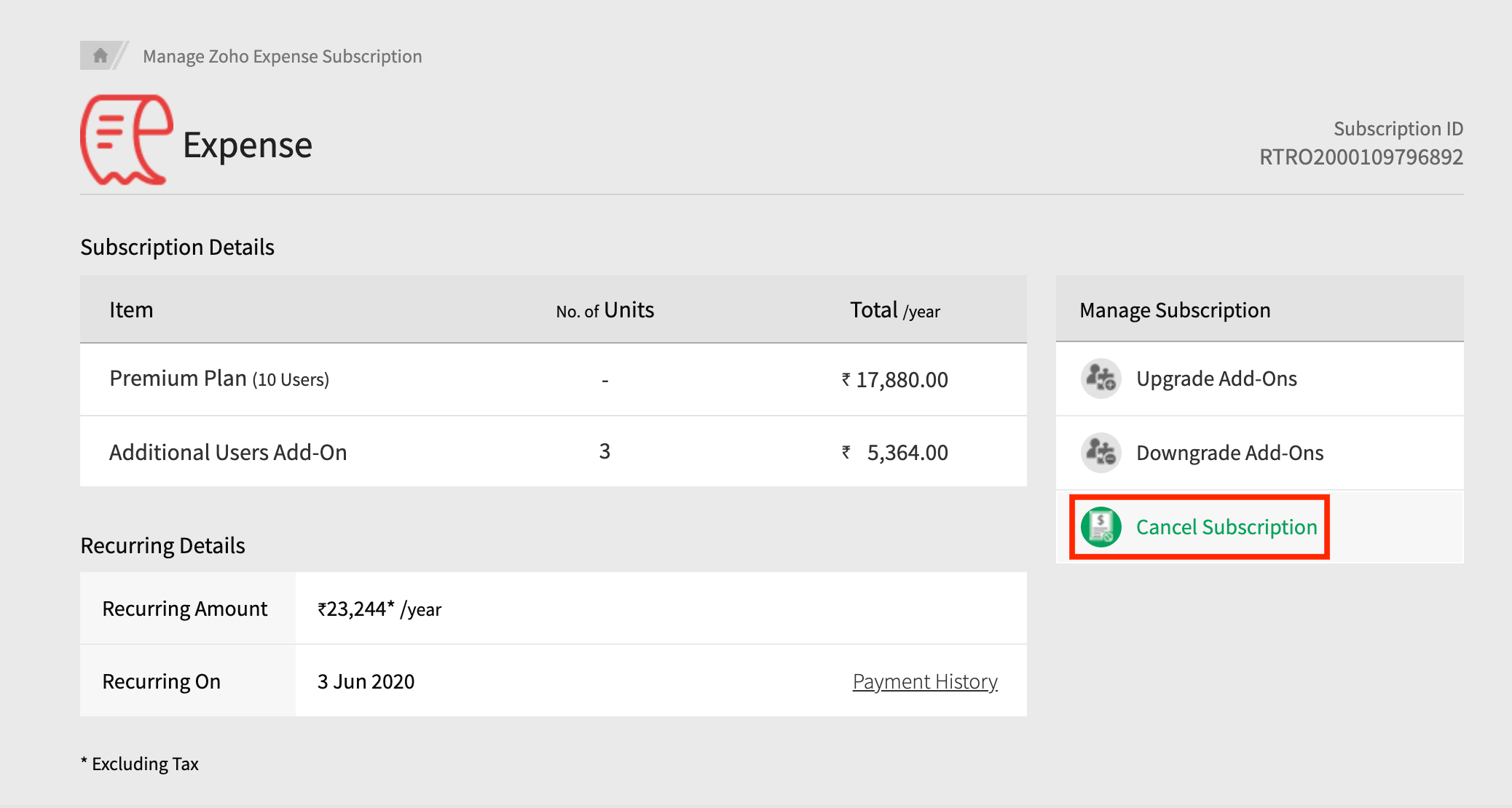 Provide a reason for downgrading your subscription.
Click Confirm Downgrade.