How can I upgrade my account?
Zoho Books offers yearly and monthly plans. If you're using Zoho Books on a trial and would like to upgrade to a paid plan, follow these steps:
Go to Settings by clicking the Gear icon and select Subscription. This will take you to the Zoho Payments page, from where you can change plans, update card details or cancel your subscription.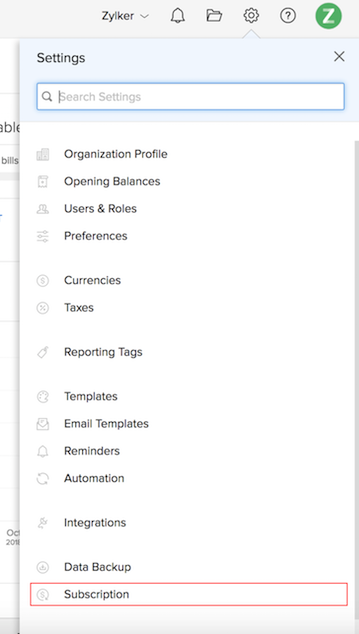 Select any one of the plans by clicking the Upgrade button below them.
Select the Plan Frequency (Monthly or Yearly) and choose any Add-Ons (Users, Document AutoScan, Snail Mail, GSTINs, Employees, Warehouses, SMS Credits, Orders and Shipments) if required.
Click Continue.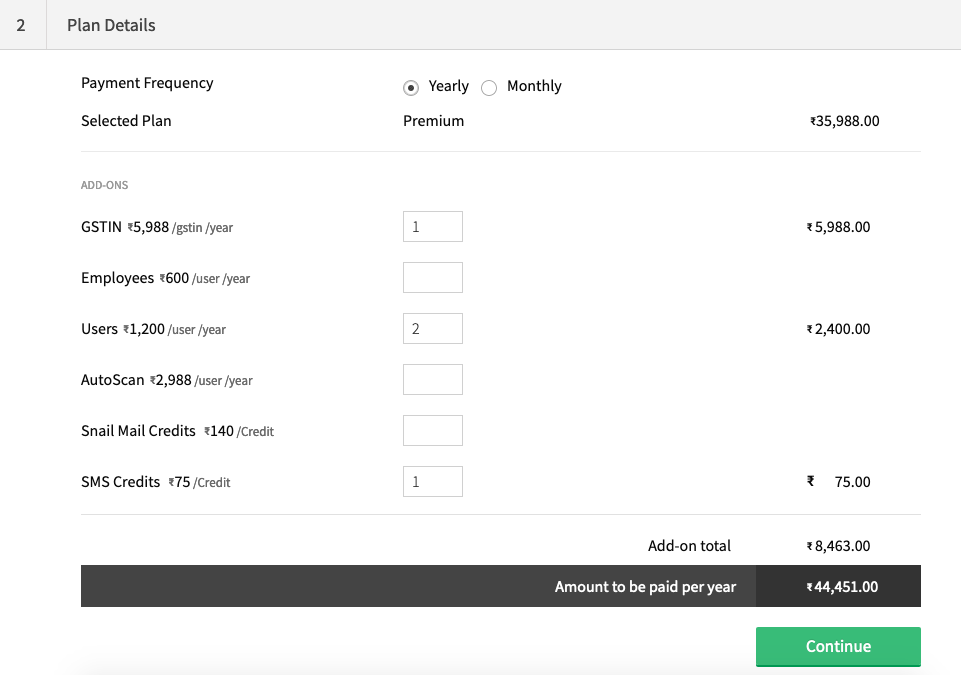 Verify your plan details before proceeding to make the payment and click Confirm.
Enter your Billing Address and Payment Details and click Make Payment.
After you make the payment, your organisation will be switched to the corresponding plan that you've selected. If you were in the trial version earlier, all the data that you've saved in your organisation will be retained for the paid plan.