How do I apply Reverse Charge on transactions?
Reverse Charge is applied when: 
a registered business owner purchases from an unregistered vendor; 
an e-commerce operator supplies services; and
certain goods and services as specified by CBEC is purchased or sold. (Goods Transport Agency, Legal agencies etc.).     
To apply reverse charge on purchase transactions: 
Check the Is this transaction applicable for reverse charge? option when you create a purchase transaction.
The reverse charge is displayed above the bill in Zoho Books.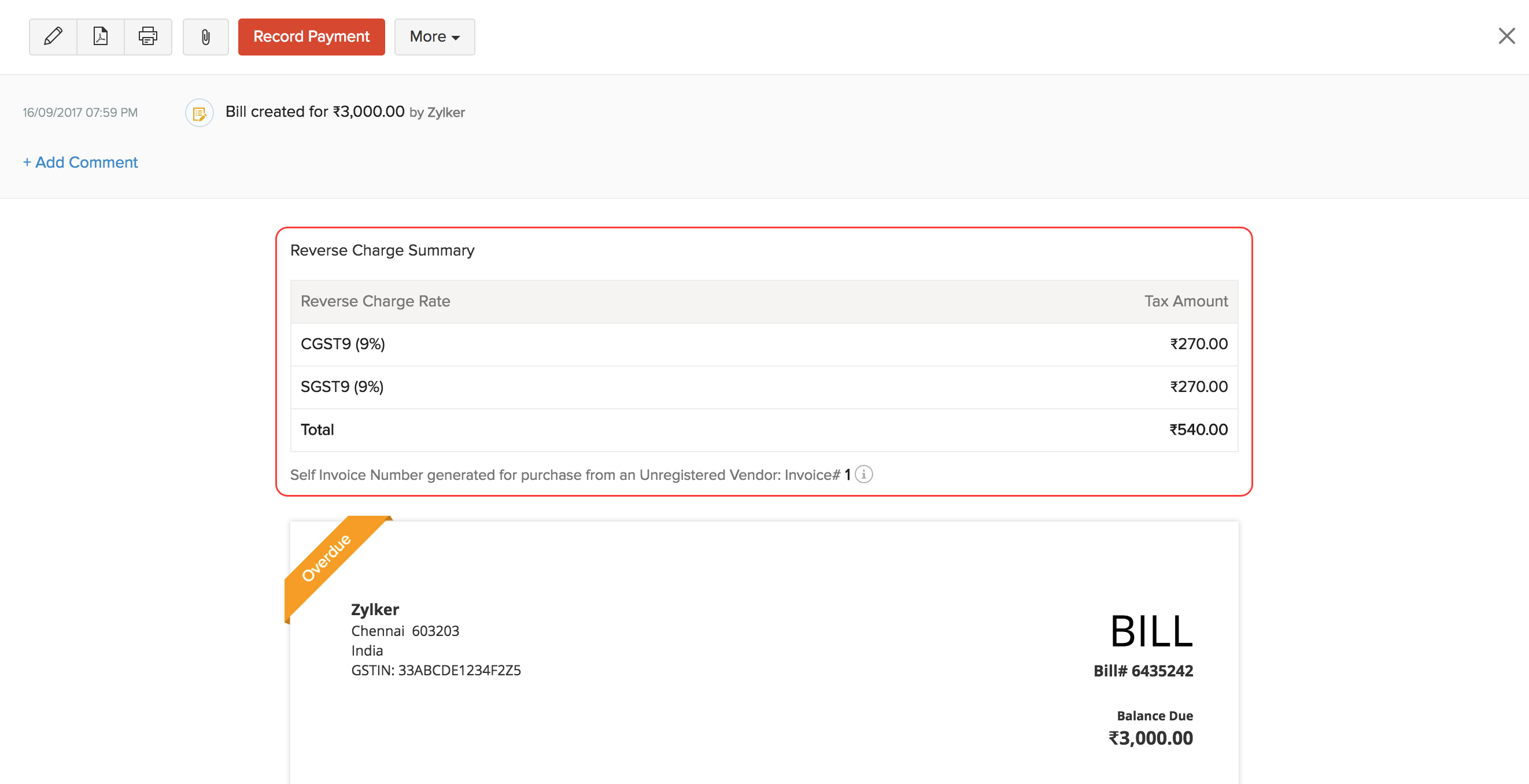 ---