---
In what languages can I use the India edition of Zoho Books?
Currently, you can use the India edition of Zoho Books in English and Hindi.
To change the language in which you use Zoho Books:
Click the Settings icon on the top right corner.
Select Organisation Profile.
Scroll down, click the Language dropdown and select the language you prefer.
Click Save.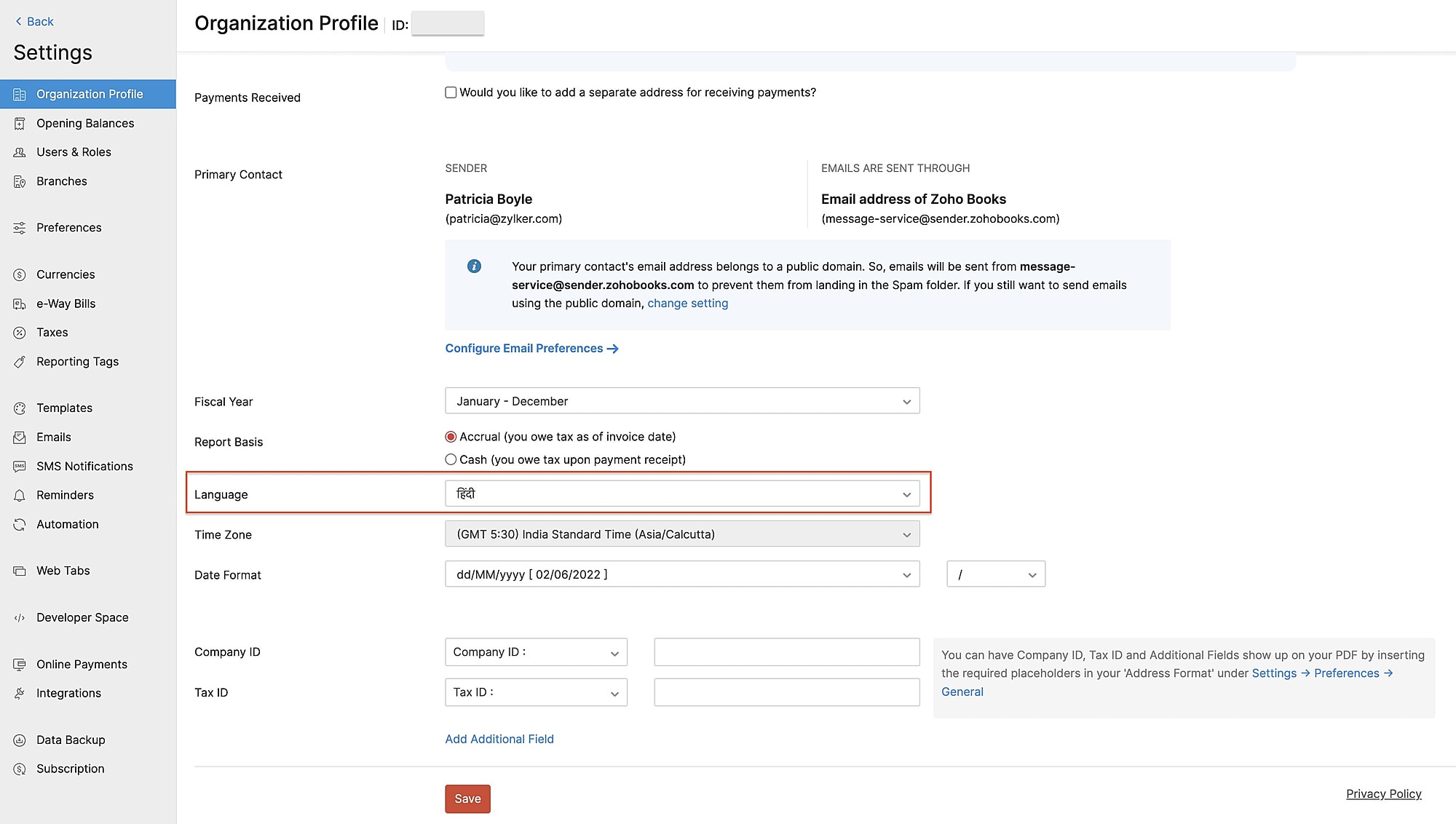 The application will reload in the language you've selected.
If you haven't started using Zoho Books yet, you can sign up for Zoho Books and choose your preferred language while setting up the organisation.