I need to credit my vendor for a bill which has not been paid yet. How do I create a credit note for my vendor?
Go to the bills module and select the bill for which you wish to create credit for your vendor.
Select the More drop down and click on Create Vendor Credits.
Now a new vendor credit window will appear where you can enter the relevant details and create a vendor credit.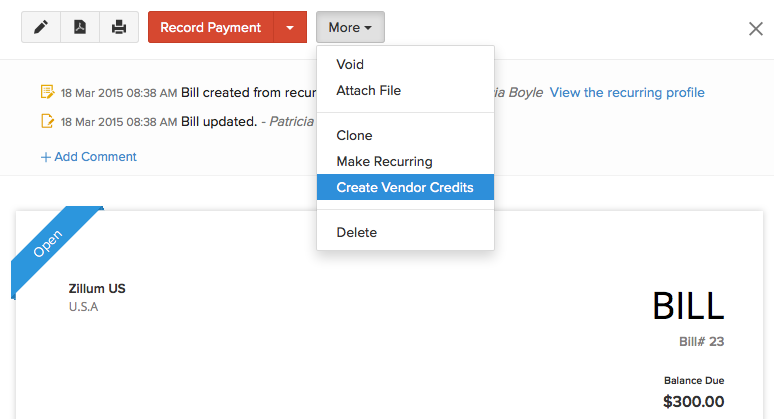 Simplify accounting and
GST filing.
Maybe Later