How do I exclude transactions from a list of uncategorized transactions?
If you have any duplicate transactions in your bank statement and if you do not want it to be included in your company's financial reports, you can simply choose to exclude it in Zoho Books.
To exclude:
Go to the Banking module in Zoho Books.
Select the account in which you wish to exclude uncategorized transactions.
Select the Uncategorized Transactions tab.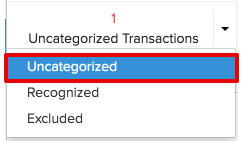 Select the checkbox next to the transactions you wish to exclude and click the Exclude option.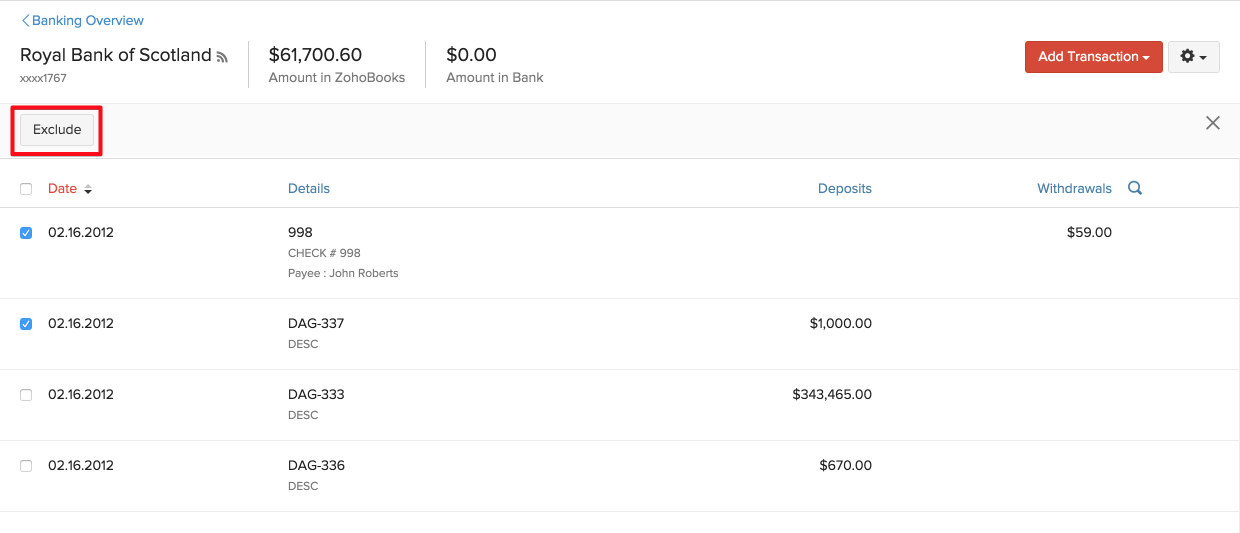 Enter a reason for excluding the transaction(s) in the pop-up.
Click Exclude All.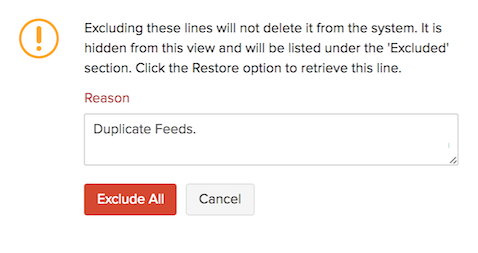 To view all the excluded transactions:
Select the drop-down in the Uncategorized Transactions tab and click Excluded.
You can also restore those transactions by selecting a transaction and clicking the Restore button present in the right pane.