Change Appearance
To change the appearance of your organisation:
Click Settings on the top right corner of the page.
Click Branding under Organisation.
In the Appearance section, choose whether you want to use the app in the dark pane or light pane.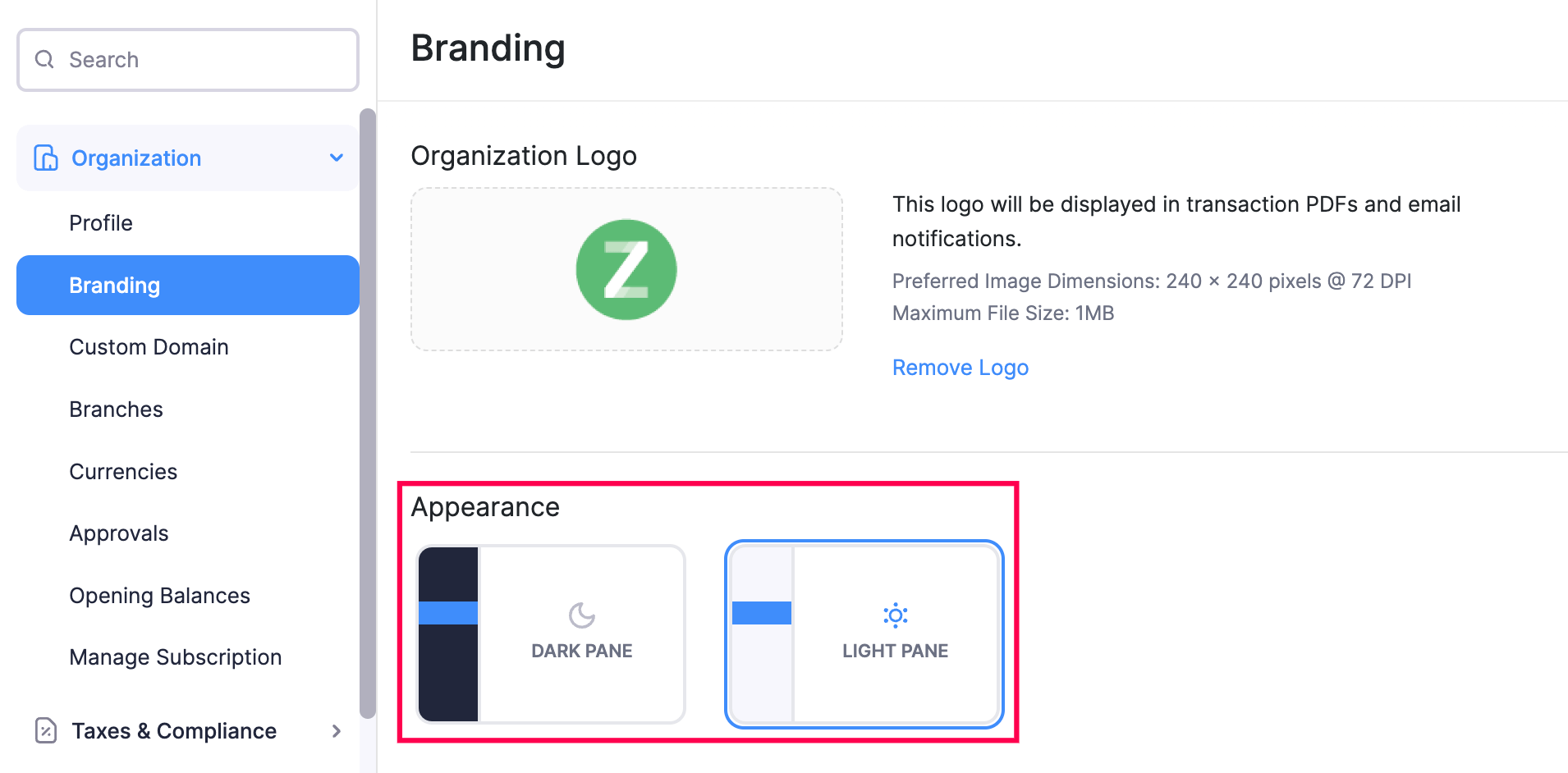 In the Accent Color section, you can choose a color of your choice. You can choose from Blue, Green, Red, and Yellow colors.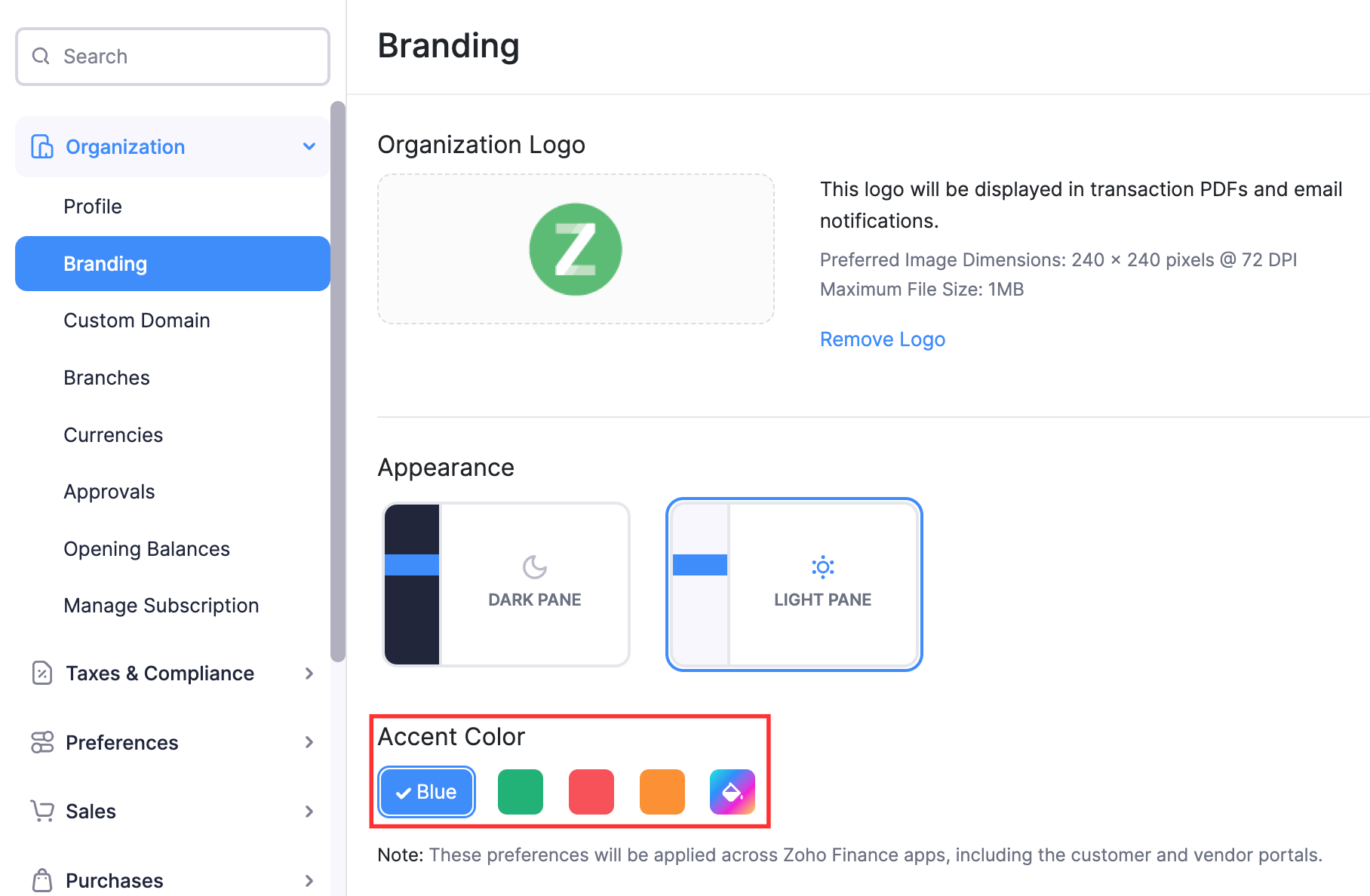 You can customise the color by hovering the cursor over the last option under Accent color and clicking Custom Color. Customize the color to your preference or enter the hexadecimal color code of your choice, then click Apply.
Note: The color that you choose will also be applied to other Zoho Finance apps integrated with your Zoho Books organisation and the customer and vendor portals.
---