Data Backup
Zoho Books allows you to export your complete organizational data as a single compressed file. The compressed file will consist of CSV files that belong to various modules of Zoho Books.
To initiate a backup:
Go to Settings on the top right corner of the page.
Select Data Backup under Developer Space
Next, click on the tab present on the left side of the page.
Click on the Backup Your Data button to initiate backup.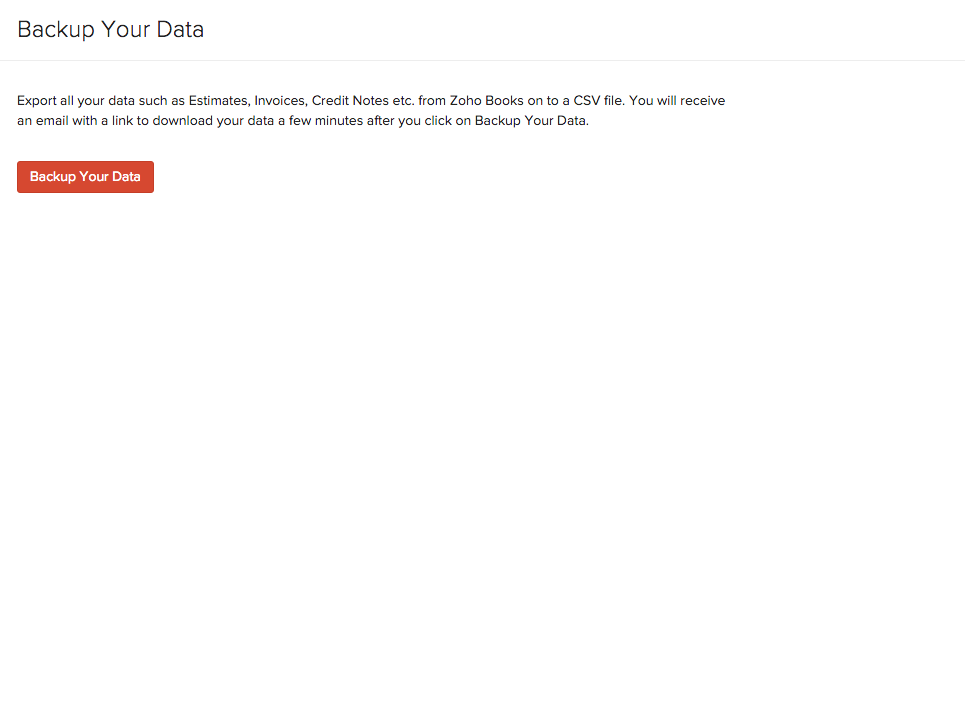 You will receive a pop-up displaying the email address to which the link to download your data will be sent.
Click on the Continue button to proceed further.
In the page that follows, you will see the success message for your newly initiated backup. You can also see the status of your backup from the Backup History section.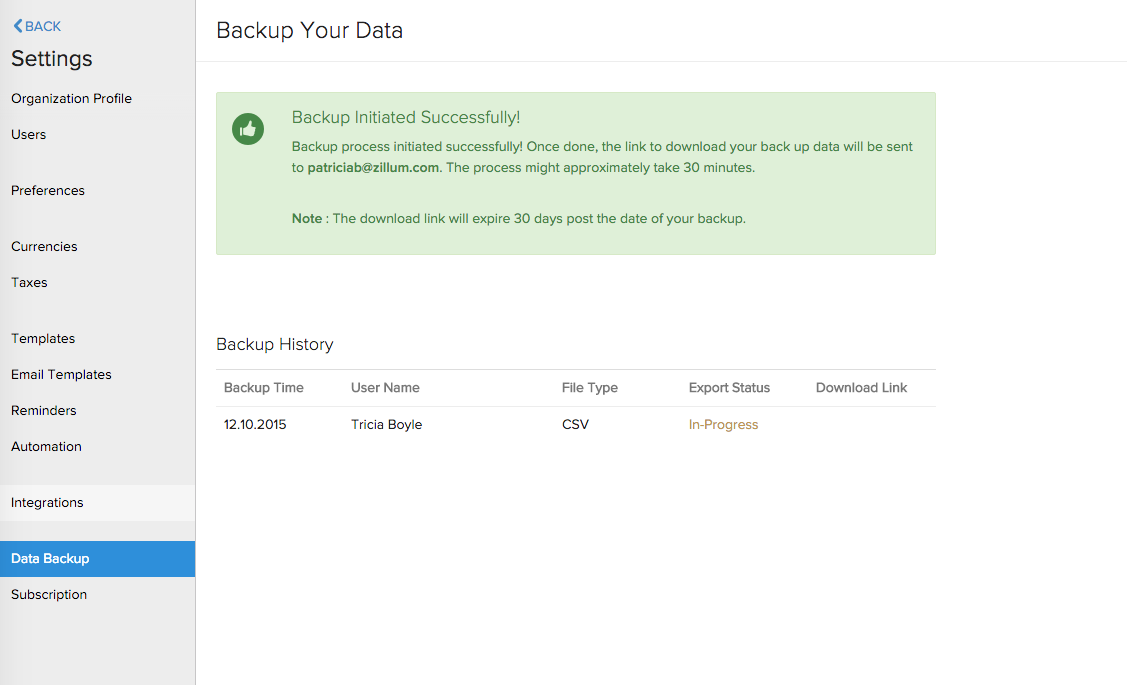 Once the backup is completed, you will receive the download link delivered to your mail box. This might approximately take 30 minutes. You can also download your backed up data from the Backup History section.
Note: The download link for your backed up data will expire 30 days post the date of your backup. Also, once a backup is initiated, you can't backup your data for the next 15 days.
---