Customer Information in Transactions
You can control what information of your customer is displayed in your sales and purchase transactions.
Let's take the example of an invoice.
Invoices that you send to your customers have a certain template. You can edit the format of your invoice using this template. Here's how:
Go to Settings on the top right corner of the page.
Select PDF Templates under Customization.
In the Templates pane, select Invoices.
Choose a template or click + New.
If you are using a new template click Use This after selecting it and click Use This again to confirm.
Click Edit on the template.
Select the Header tab on the left side of the page.
Scroll down and select Organization Address Format and Customer Address Format.
Click Insert Placeholders and select the fields that you want to display on your transaction. You can even add additional content by typing in the placeholder box.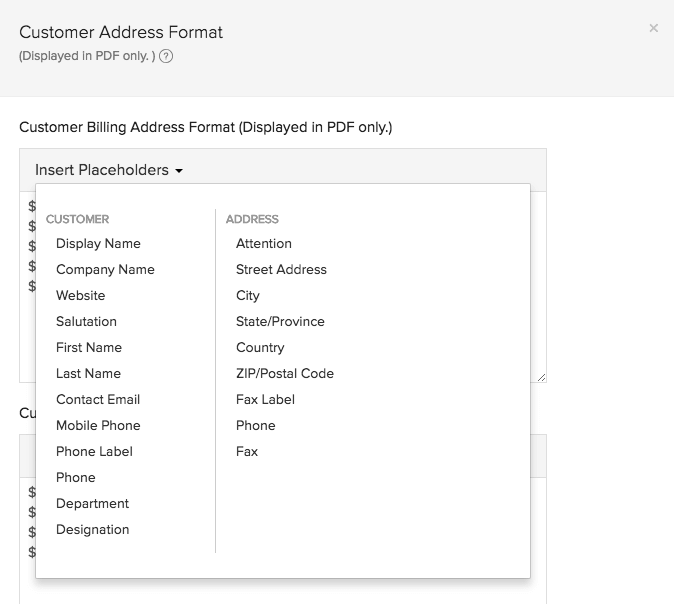 Save the changes and Preview the document.
After confirmation, click Save.
Select this template as your default one by clicking the Gear icon next to the template and select Set as Default.
---