Zoho Forms for Google Workspace.
Data, uninterrupted.
Zoho Forms and Google Workspace is the perfect blend of data collection and management, putting all the data you need exactly where you want. With the GOOGLE WORKSPACE INTEGRATION, you can manage the data collected from your forms right from Google Workspace. Data from every form submission rests safe and sound in Google Sheets or Drive.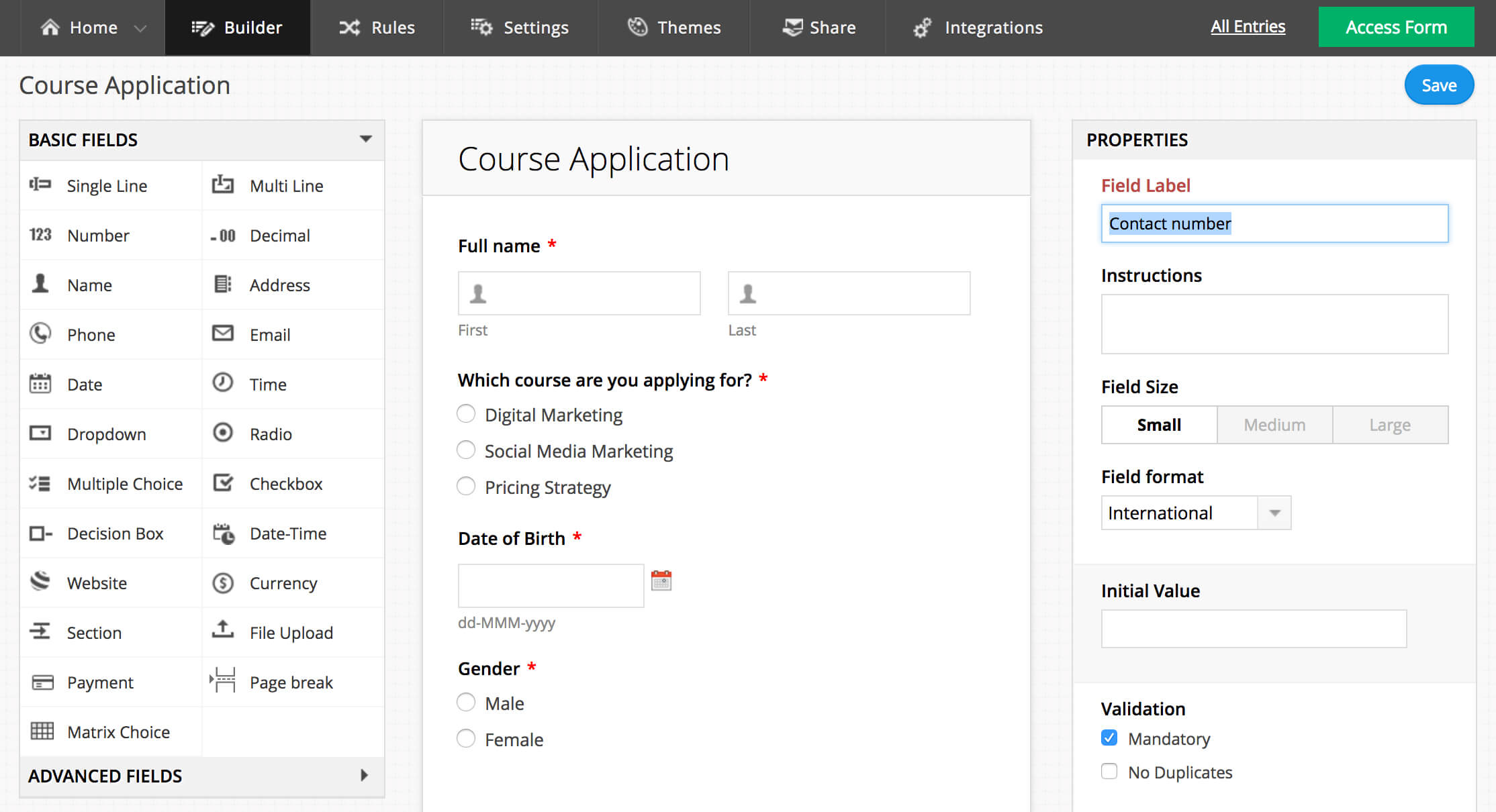 Push Data to a Spreadsheet
Save your form responses to new or existing spreadsheets in Google Sheets. Back up your data, create charts, perform calculations and further analyze your data with ease.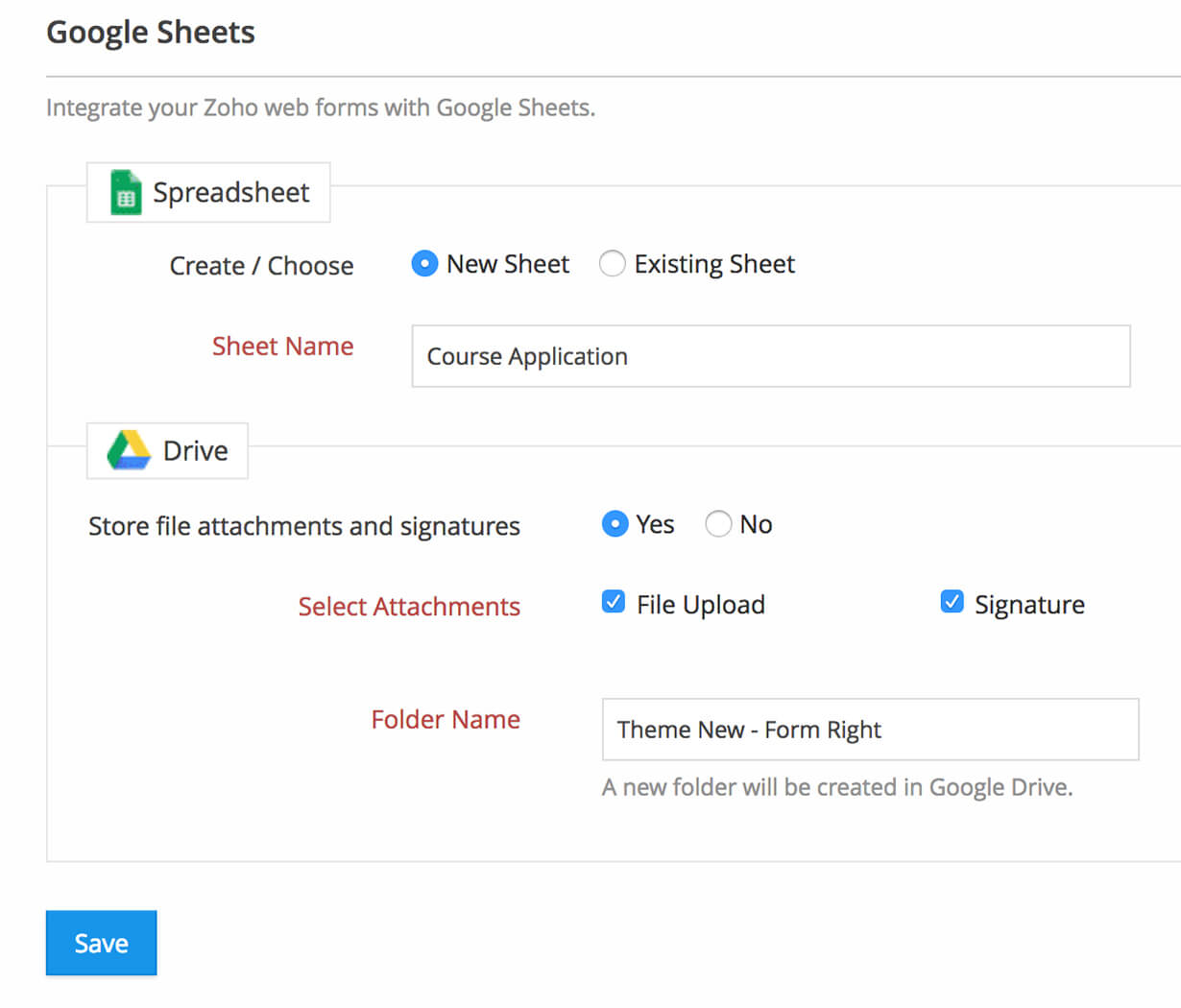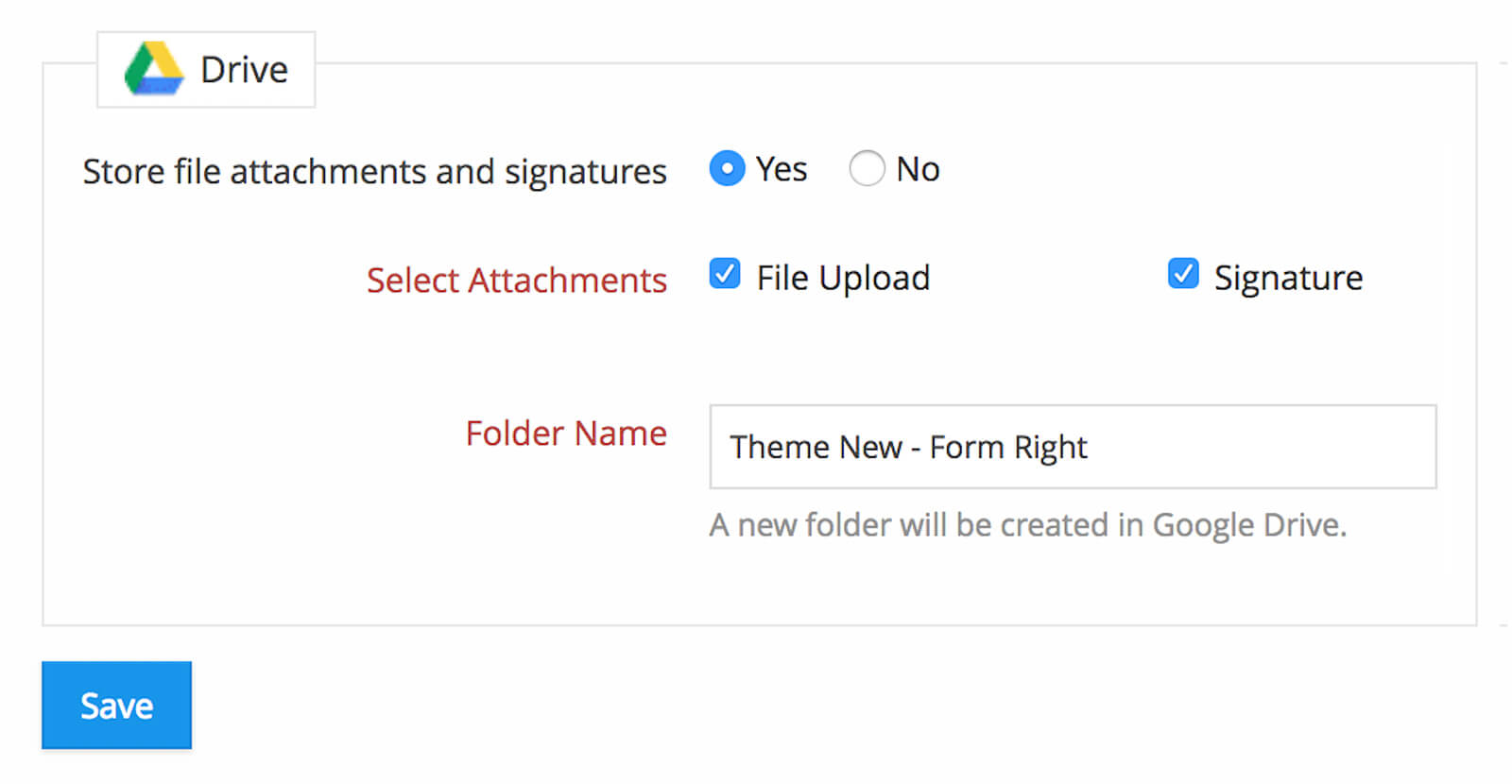 Store File Attachments
Save files and signatures collected on your forms to your Google Drive. Stay organized with all your files in one place.
Access Zoho Forms from Drive
Create forms from your Drive in a click. Just click on Zoho Forms and the rest gets done. The form also gets saved in your Google Drive for later access with Zoho Forms.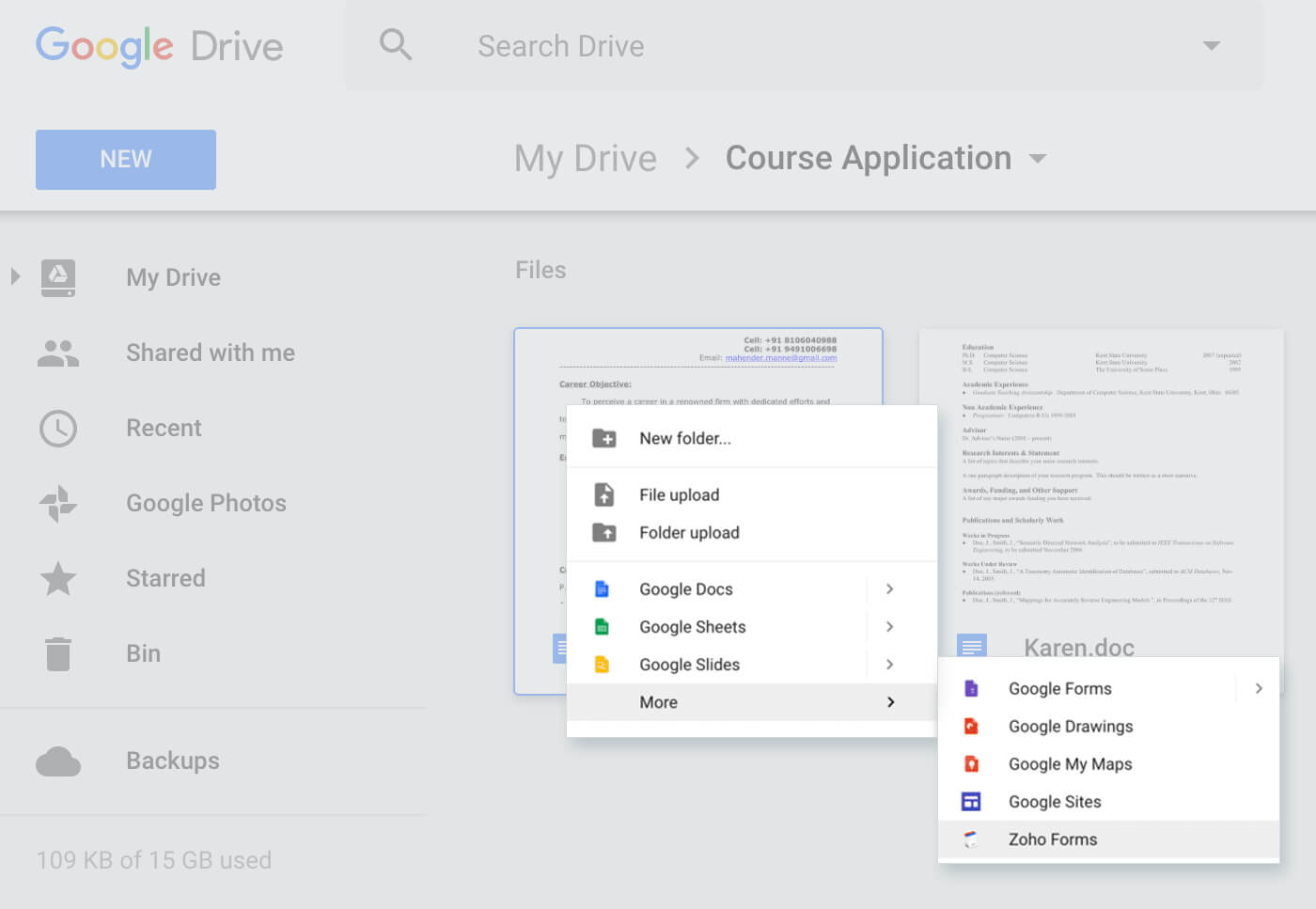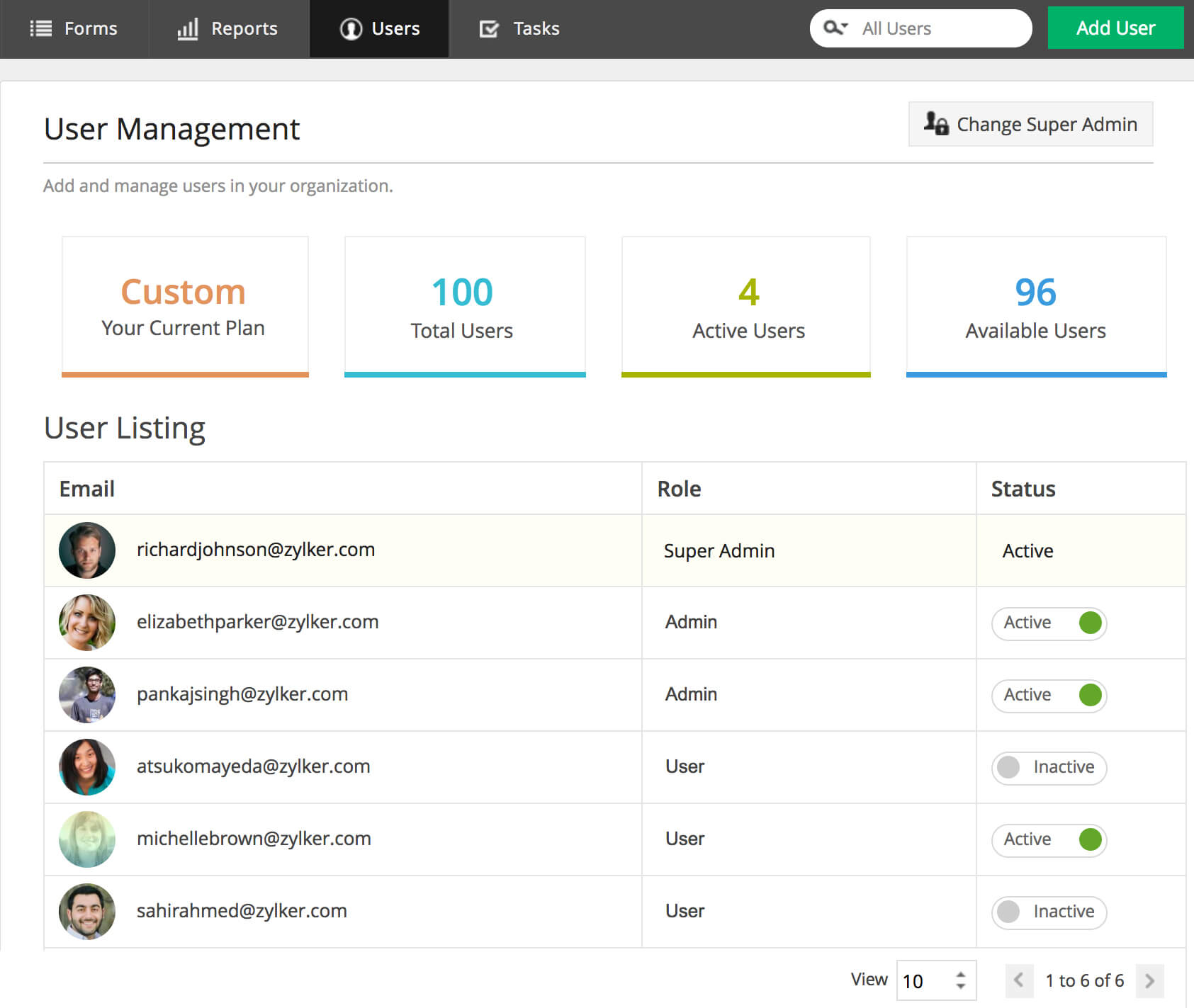 Add Users from Google Workspace
Get your team on board with just the click of a button. Collaborate with your team efficiently, and get your work done faster.
Why choose Zoho Forms with Google Workspace?
The Zoho advantage
Integrate your forms with other Zoho products and automate your workflow. Convert form submissions to leads in CRM, requests in Desk or contacts in Campaigns.
Forms on the go
Use the mobile app to build forms and collect data even when you're offline. Work together with your team no matter where they are.
Smart single sign-on
Remembering multiple passwords can be a pain. With single sign-on, you can access Zoho Forms with your Google Workspace ID.