How do I add new fields to invoices for specifying additional information?
To add new fields to your invoice, all you need to do is set up custom fields in your Settings. To create a custom field, follow the steps below:
Click the Gear icon on the top right corner and select Preferences.
Now click on the Invoices preferences and tap the Custom Fields section.
Click on the +New Custom Field button to create an additional field.
Check Show in all PDF if you want the additional field data to be shown in the PDF. Click Save.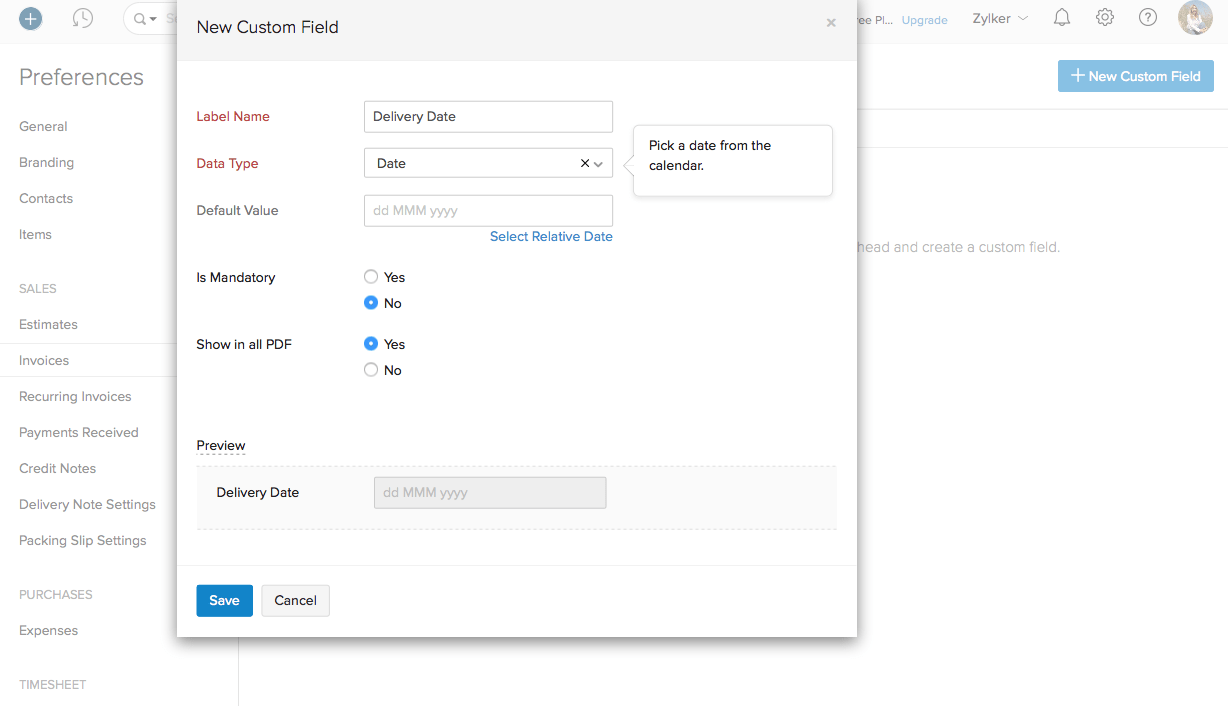 The new additional field will now be available when new invoices are created, as shown below.