Zoho Forms integrations through Zoho Flow
Integrate your forms to bring complete visibility to the data you collect using Zoho Forms. With Zoho Flow, rest assured that your data is moving across every vertical of your business.
Sign Up for Free Access zoho forms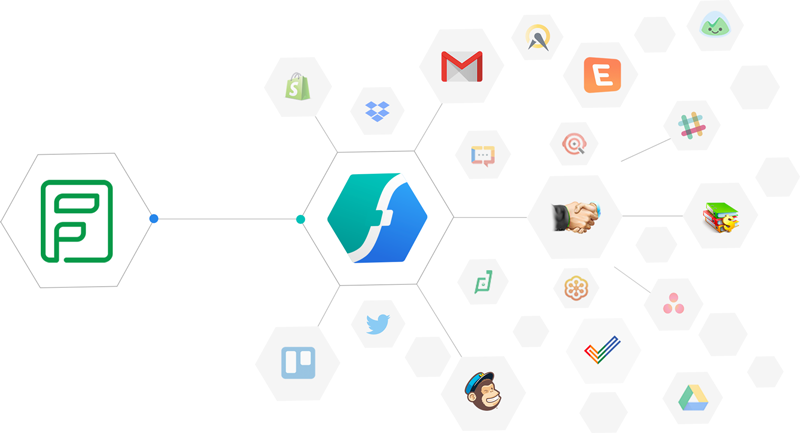 Form responses are the voice of your audience. Make sure they're heard far and wide.
Integrate your forms using Zoho Flow, and the information you collect will always reach the right apps, closing the loops in your business. New leads that your forms capture will move to CRM, sales orders to your inventory, and feedback to your inbox; the list can be as big as your automation needs. The best part? You don't need to write any code to make it all work.
From your forms to 150+ applications
Sync your data with simple flows
Zoho Forms-Zoho Books

Create invoices in Zoho Books for new form entries.

Zoho Forms-Zoho Recruit

Create candidates in Zoho Recruit from new form submissions.

Zoho Forms-Google Calendar

Schedule events in Google Calendar for new form responses.
Automate extensively with multi-step flows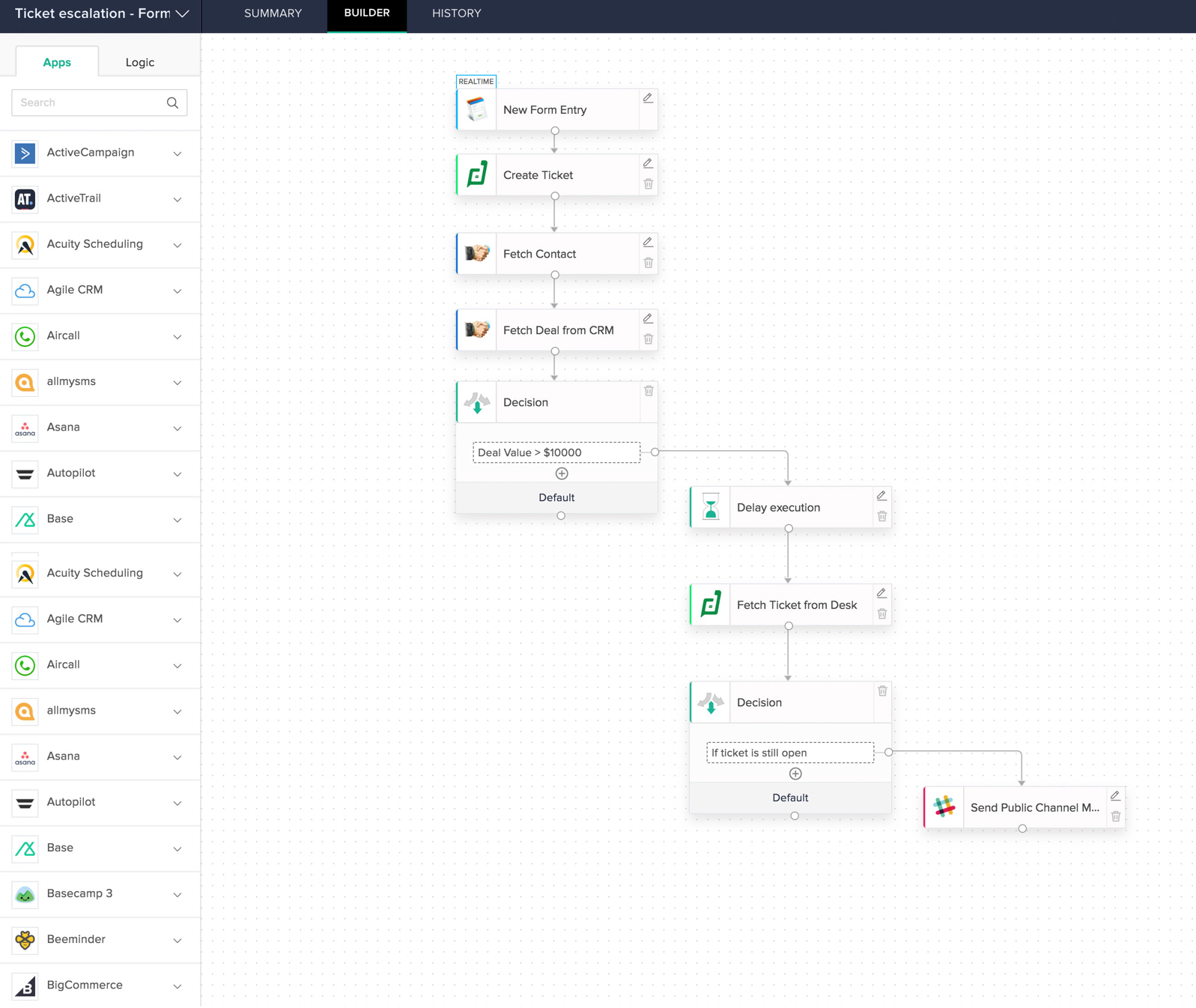 Zoho Forms-Zoho CRM-Eventbrite-MailChimp

Add new form responses to Eventbrite, MailChimp, and Zoho CRM.

Zoho Forms-Zoho Projects-Zoho Cliq

Assign new bugs to team members via Zoho Projects, and notify them in Cliq for new submissions.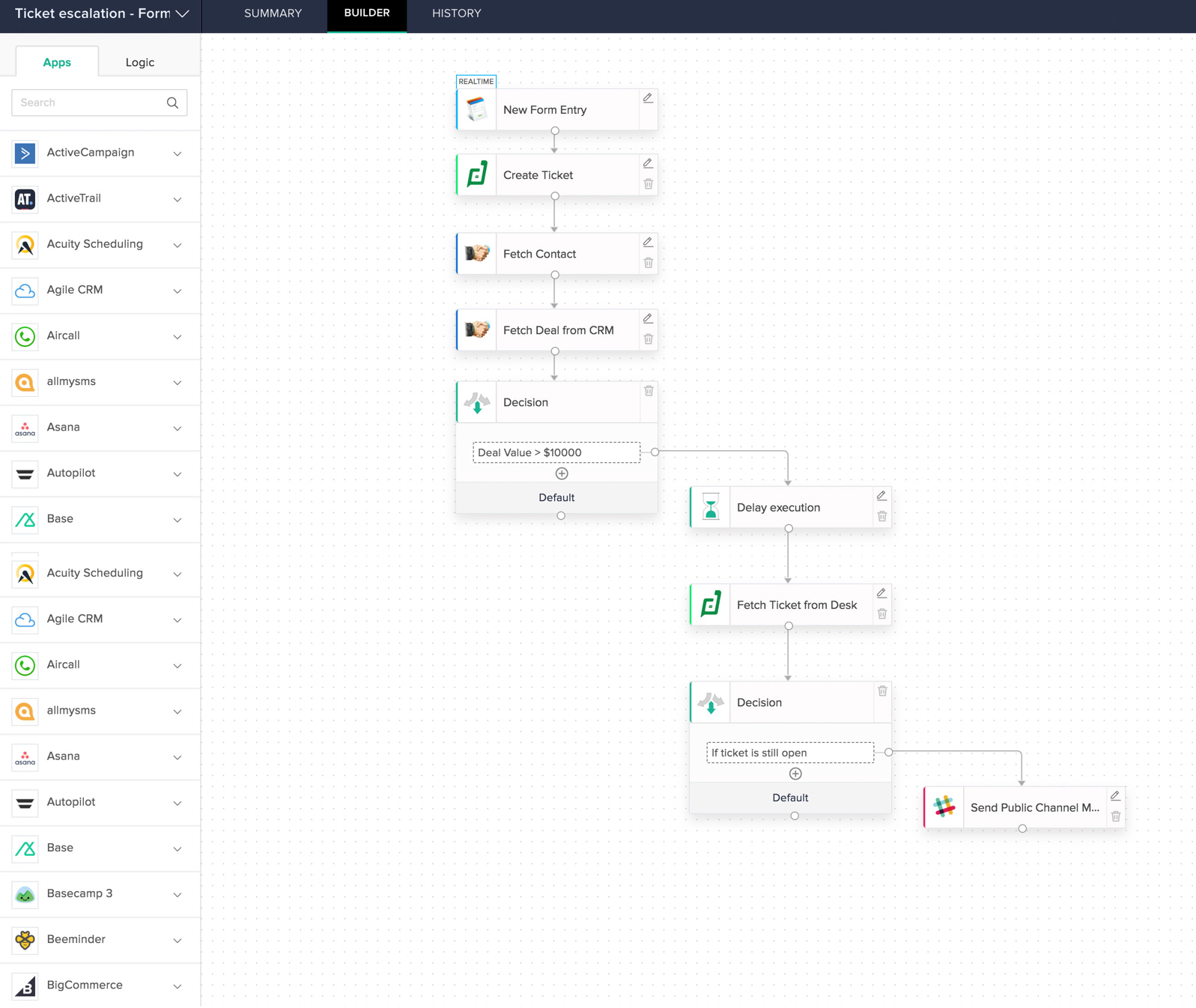 Let integrations take your forms all the way.