Zoho Forms, our online form building software, integrates with Microsoft Teams, and Outlook, enabling businesses to streamline their data management processes. We're constantly working to make the integration tighter and more contextual, so our users can aggregate and analyze their data across multiple platforms and devices. The latest addition, Universal Cards, allows users of Zoho Forms to perform quick actions from within Microsoft Teams and their Outlook inbox. This upcoming update will come handy in today's times, when remote collaboration poses continued challenges to businesses.
One of the most widely used approvals processes that suits any business or organization is the leave approval process. It requires early action, sometimes also requiring coordination between multiple parties, like HR, the reporting manager, and the administration. With Universal Actions, Zoho Forms can make this coordination easier and faster as showcased below:
1. The employee submits the leave application form.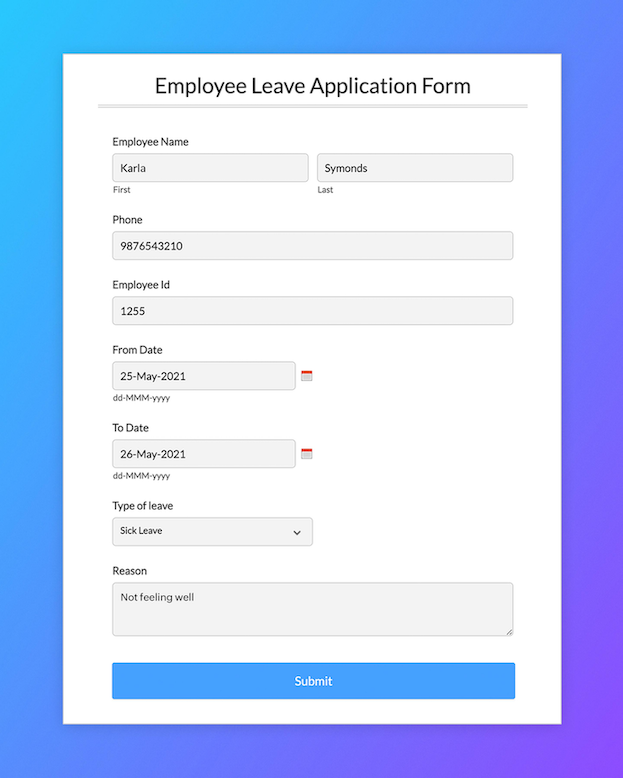 2. The manager receives a notification inside the Zoho Forms app for Microsoft Teams or their Outlook inbox, with the actionable cards to approve or deny the leave request.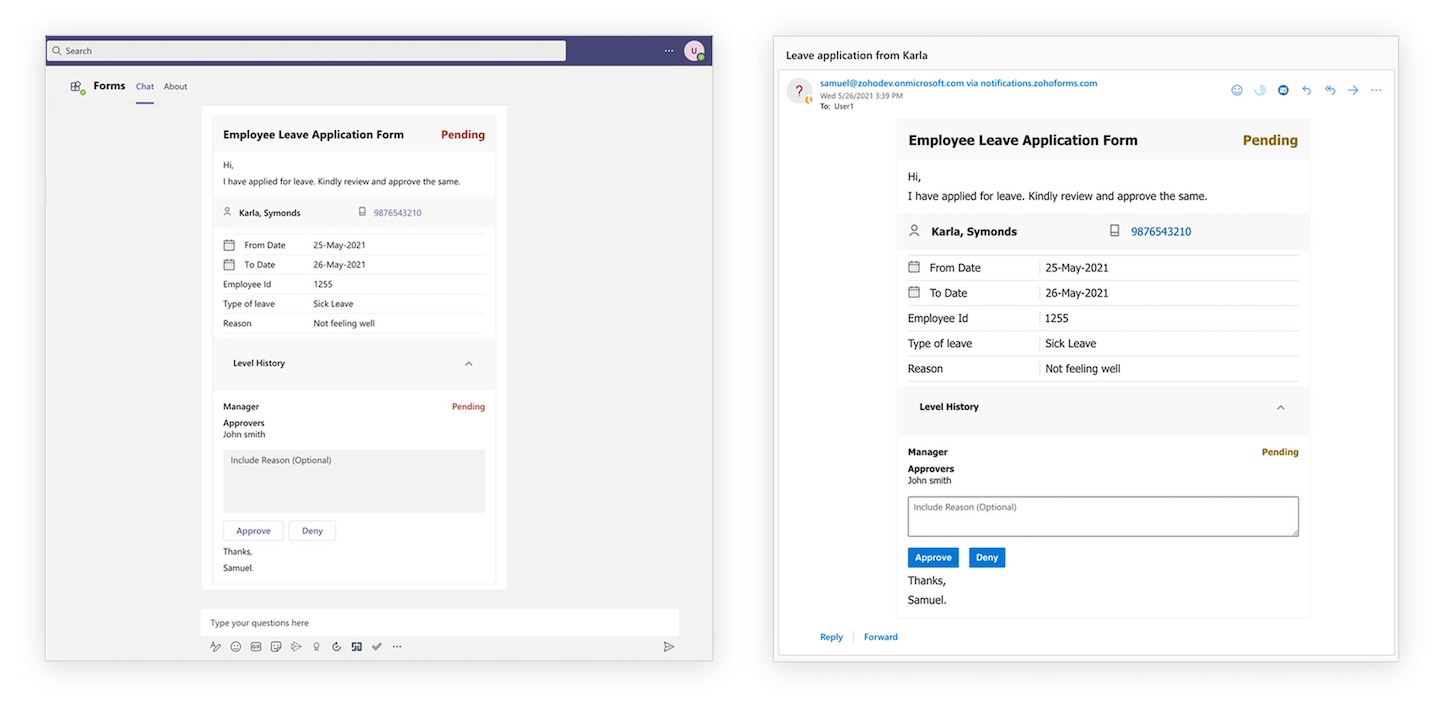 3. Once the manager approves the request, the card is refreshed and the status of the request is updated in both the Microsoft Teams channel and Outlook.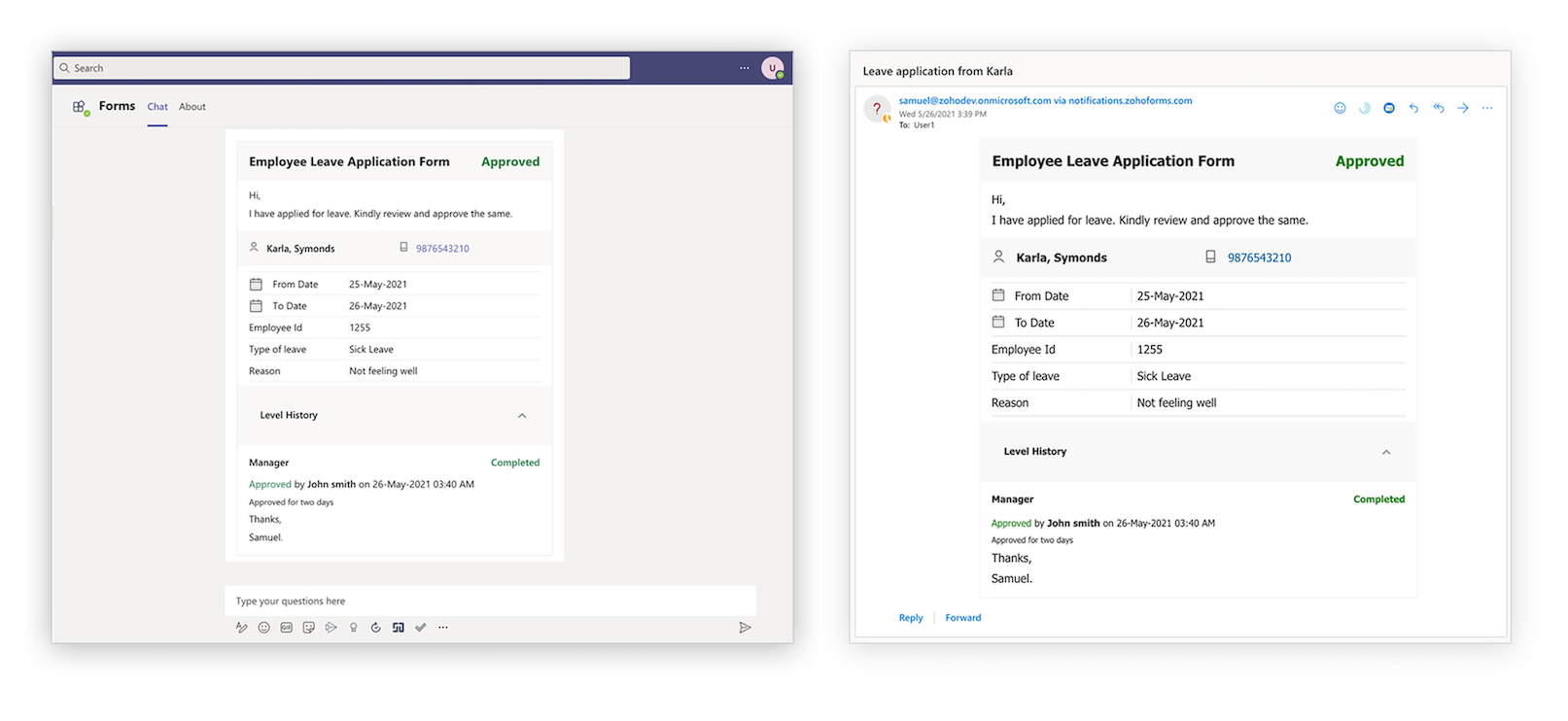 4. After the approval is completed, the employee gets an email notification about the status of the request.
The whole approval process is faster and easier with the help of Universal Actions in the Zoho Forms app for Microsoft tools. With Zoho Forms, you can add multiple levels of approvers, making your approval process faster and more streamlined.
The Universal Actions the Zoho Forms app for Microsoft tools will be available soon for all users of Zoho Forms who use Microsoft applications. If you have any questions about Universal Actions or about the app and its integration with Microsoft, please write to us at support@zohoforms.com