Reach your audience.
Easily share forms on social media and by using public links. Increase sign-up rates and measure the effectiveness of your marketing campaigns by including these links in all your outbound promotional materials.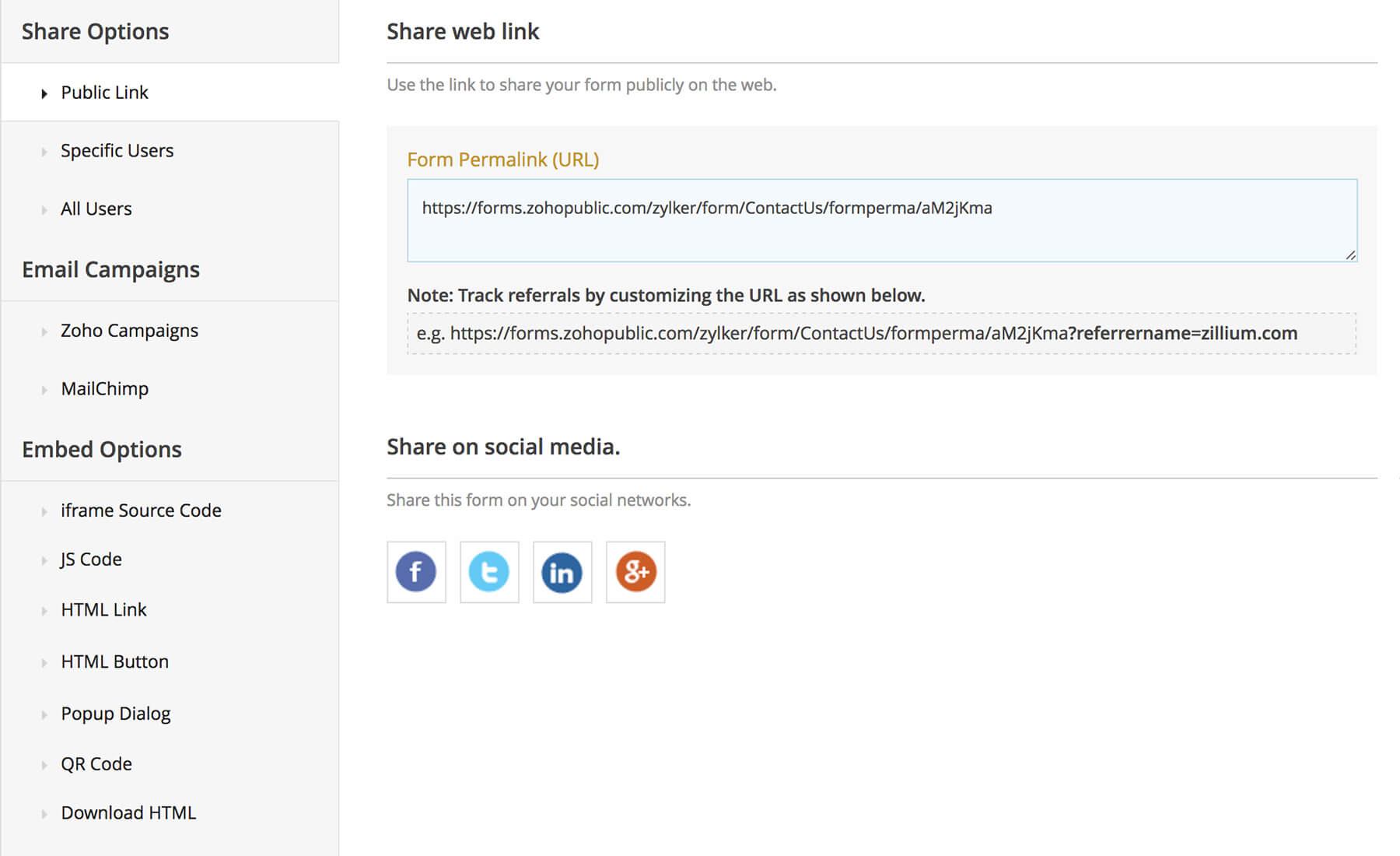 Keep it private.
Share your forms privately within your organization. You can even share responses to specific team members and add them as approvers, assign tasks and delegate responsiblities across your team.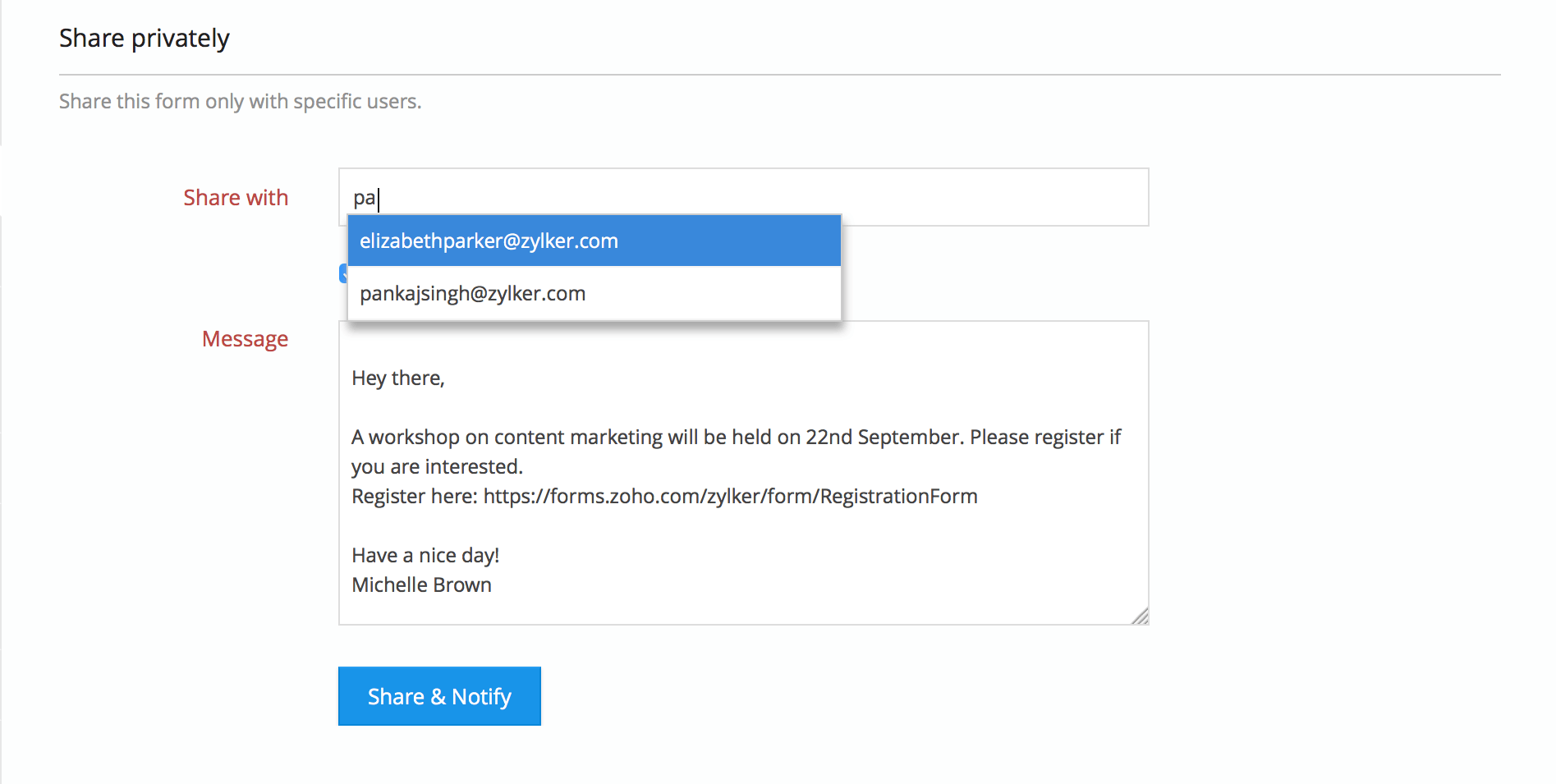 Use email campaigns.

Send forms to all your subscribers using our MailChimp and Zoho Campaigns integration. Add respondents as contacts in Zoho Campaigns and watch your email list grow.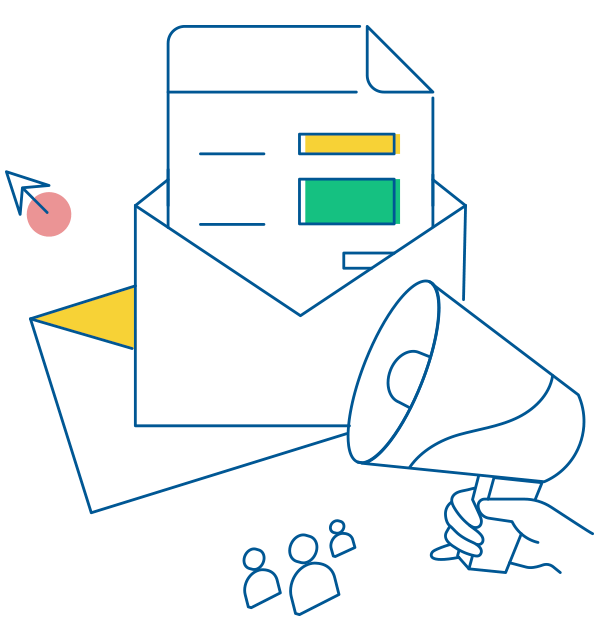 Embed forms on your website.

Include your form as a part of a webpage or have them appear as a pop-up in your website. Simply paste the code we provide to embed your forms seamlessly.


Spread the word offline.
Take your forms anywhere with QR codes. Add them to printed material to translate offline interest into online engagement.