Share via Email Campaigns
To send the form via email to a large number of people, use one of these email campaign products:
Zoho Campaigns
You can send your form to multiple email groups on your Zoho Campaigns account. To know more about Zoho Campaigns, click here.
To connect to your Zoho Campaigns account
Click on the Zoho Campaigns tab and click on Send Form.
In Zoho Campaigns, enter your campaign details, configure your email template and distribute the form to your contact list. 
Note: If you are accessing Zoho Campaigns for the first time, you will have to update your organization's details before you use Zoho Campaigns.
MailChimp
You can also connect your Zoho Forms account with your MailChimp account and send campaigns to targeted users. To connect to your MailChimp account:
Click on MailChimp under Email campaigns section and click on the Send Form button.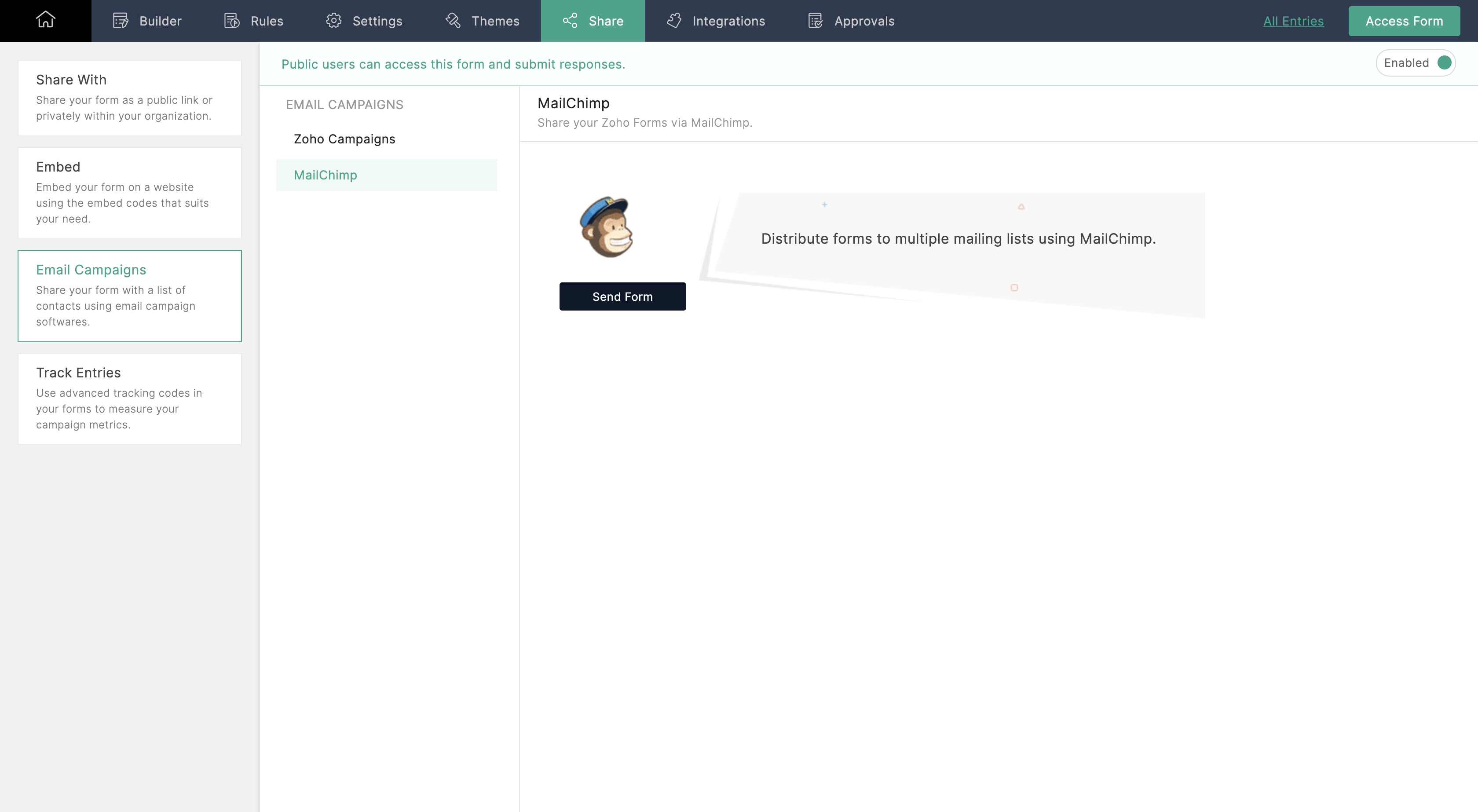 A new tab will open up, prompting you to authenticate your MailChimp account.
Once you click on the Authenticate button, you will be redirected to the MailChimp login page, where you can customize and send your campaigns.