Zoho SalesIQ Integration
With Zoho Forms - Zoho SalesIQ integration, you can track and engage better with your website visitors by pushing details to your Zoho SalesIQ account every time a visitor fills out a form embedded in your website. 
Table of contents
Overview
By integrating your form with Zoho SalesIQ, you can send information from your web form to your Zoho SalesIQ portal. This will help you identify and assist your website visitors through live-chat when they fill out your form.
Integration Setup
Click the Integrations tab from your form builder.
Select Zoho SalesIQ from the left side of your screen and then click the Integrate button.
Now, choose your Zoho SalesIQ Portal and Website.
Under Field Mapping, map Zoho SalesIQ's email field with Zoho Forms' email field.
To map more form fields with your Zoho SalesIQ fields, press the + Add Fields button.
Now, click Integrate.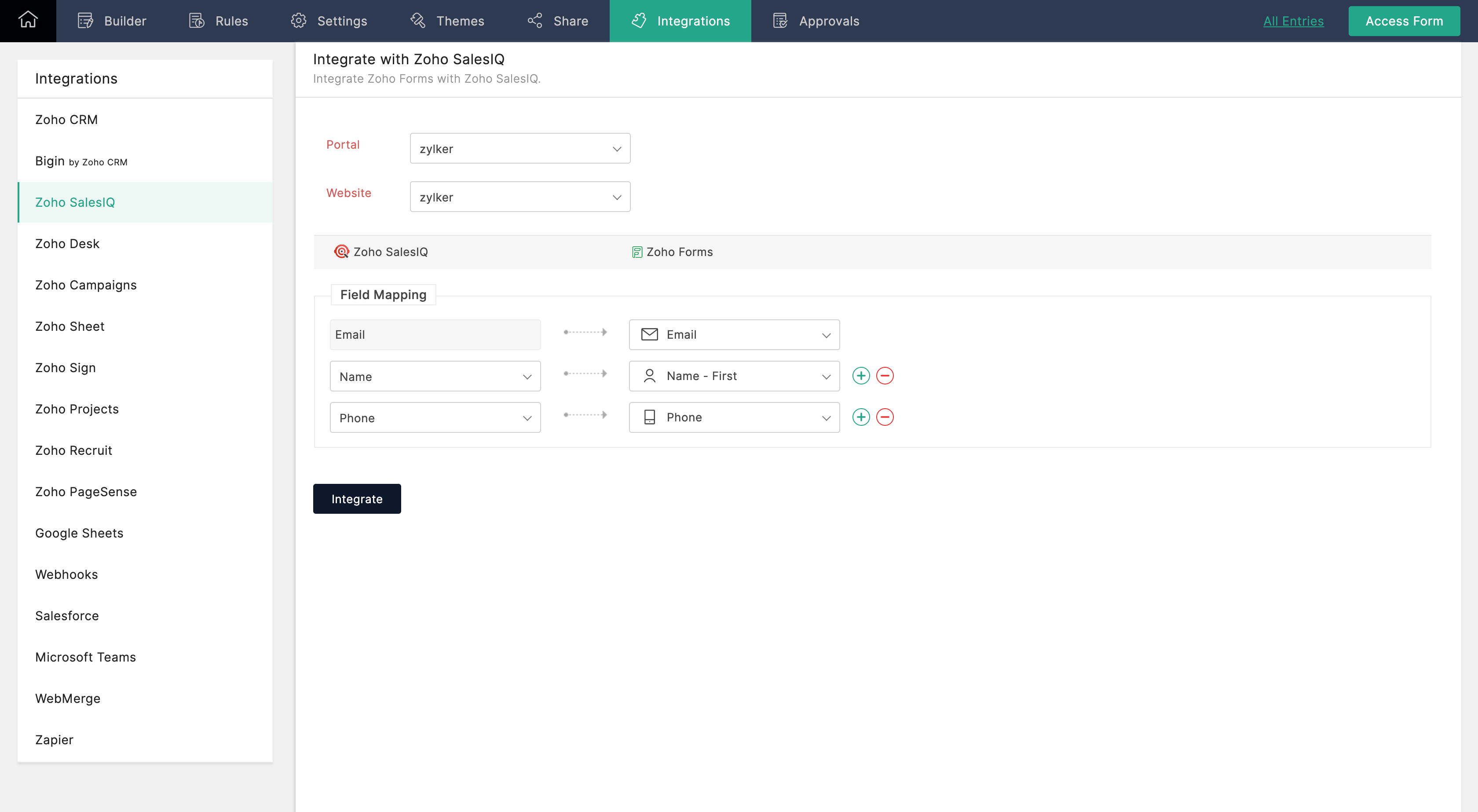 ​
Copy and paste the Visitor Tracking Code to your website's source file anywhere before the </body> tag.

​
Note:  If the same code has already been embedded in your website from Zoho SalesIQ, then there is no need to paste this code again from Zoho Forms.
​