Zoho Forms allows you to create forms for all of your business needs. You could either build a new form using our drag and drop builder, or modify an existing template.
Home
When you sign in to Zoho Forms, you will arrive at the Home page. Home is where you'll find a list of all your forms.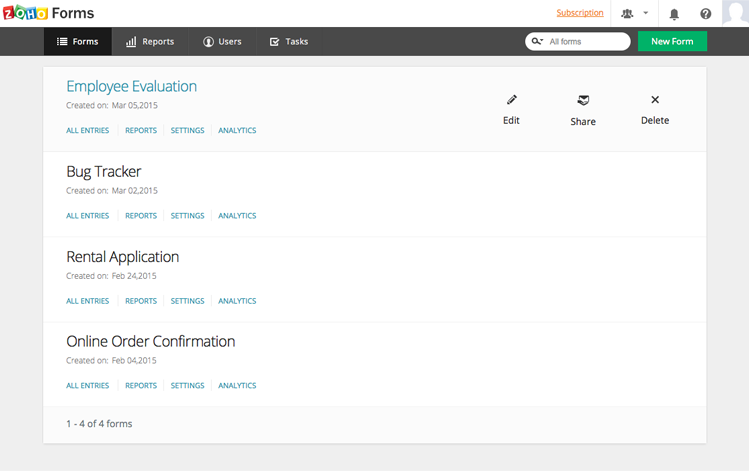 Creating a new form
To create a new form,
Click on 'New Form' in the Home page.
Name your form and give a description if you wish.
Click on 'Create Form'.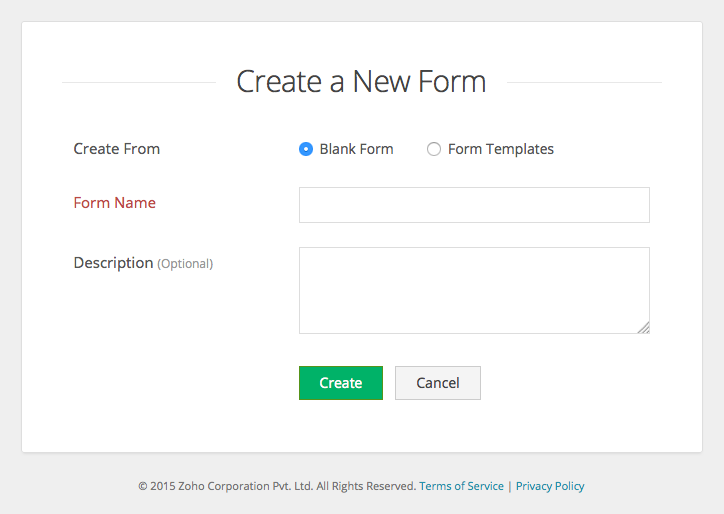 Using an existing template
You can also use an existing template and modify it according to your need. To use a template,
Click on New Form' in the home area.
Click on Form Templates.
Select a template from the gallery and start using it.