Importing Office 365 Users
Import contacts from your Office 365 account to your organization in Zoho Forms. You can do this in two ways:
From your office 365 account:
Log in to your Office 365 account.
Click the apps icon on the top-left corner.
Click 'Explore All Apps'
Search for Zoho Forms and click Add.
Now, Zoho Forms will be added to your list of apps.
You will now be taken to the Setup Organization page where you can enter your organization information.
From your Zoho Forms account:
Click the Office 365 icon available under the sign-up form.
Log in with your Microsoft credentials.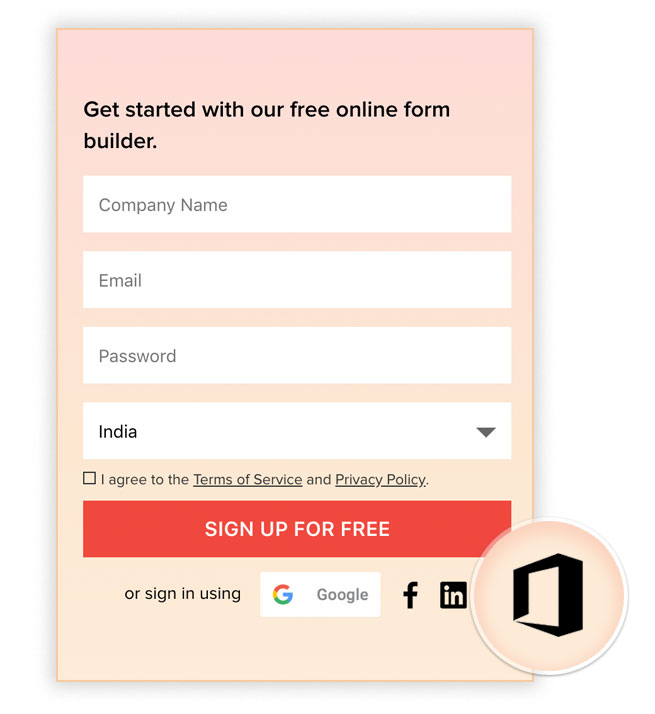 Go to Users and click the Add User button on the top-right.
Select the Import Office 365 Users.
Select the required users from the list and click Add.