Make it personal.
Automate your success messages without losing your personal touch. Use form data to speak directly to respondents; auto-populate your thank you page with the information you collect on your form.
Do more than say thanks.
Make your thank you page more than just a formality. Build your brand identity with customizable fonts and colors, and give respondents access to important information with embedded tables and links.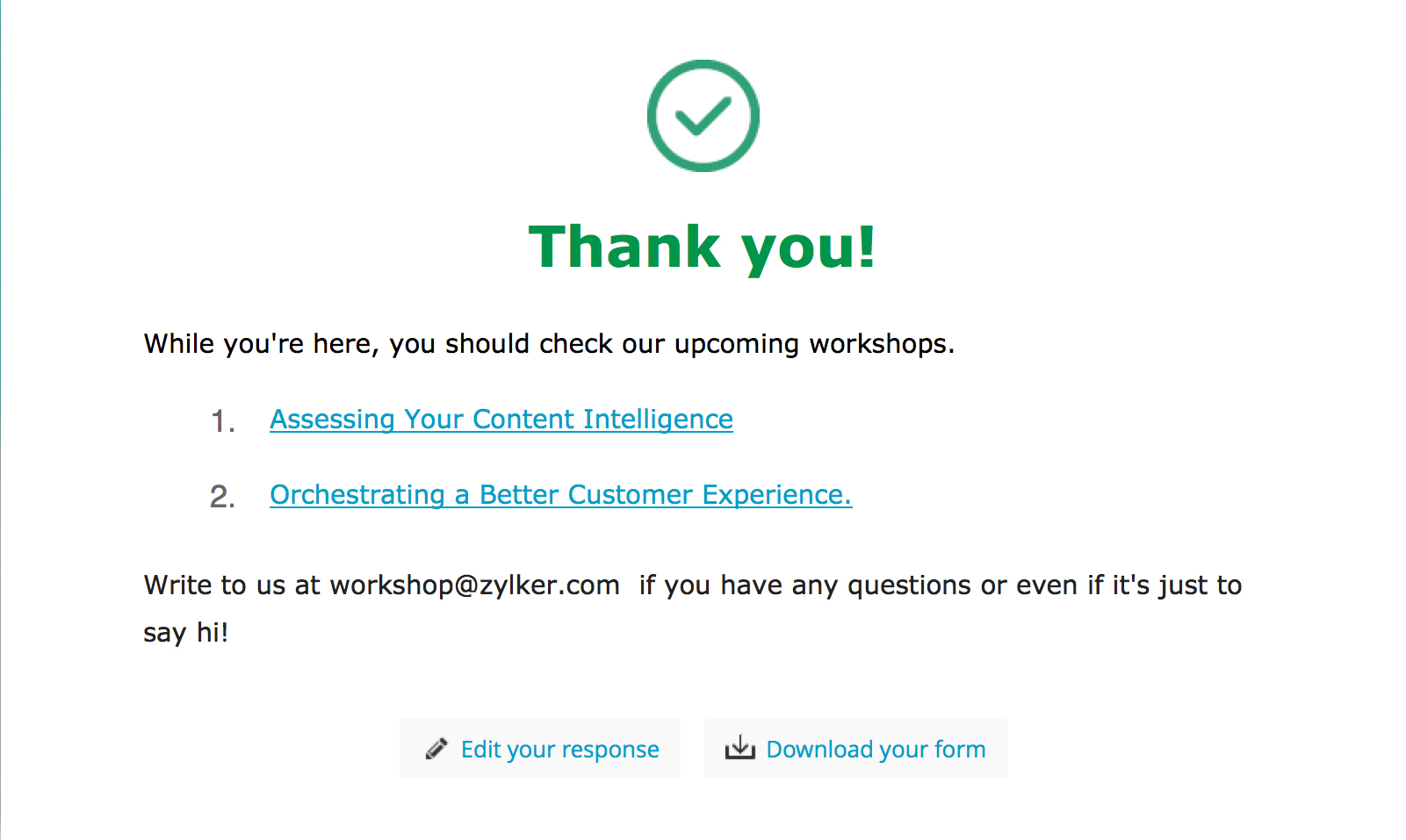 Give them some direction.
Let your forms do the work. Skip the thank yous altogether, and redirect traffic back to your most important pages. Provide more information or present a call to action, and help people take the next step.