Your data, your way.
Easily manage and review the data you collect with custom reports. Filter out just the information you need and set access permissions to control the data your team members can view and edit.

Don't just guess; know for sure.
Identify the webpages that bring in the most registrants, and see which marketing campaigns work best. Track how your forms perform so you know where to go for your next campaigns.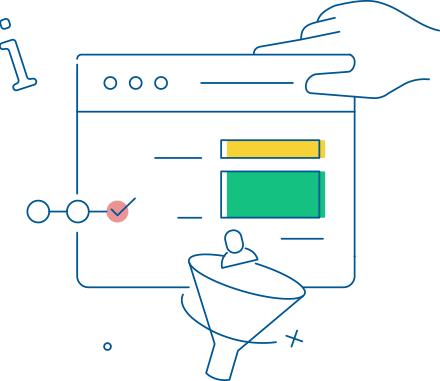 Dig deeper into your data.
Make better forms with insights from comprehensive analytics. Use error scores, page views, and conversion rates to find out what you're doing wrong and what you're doing right. Learn More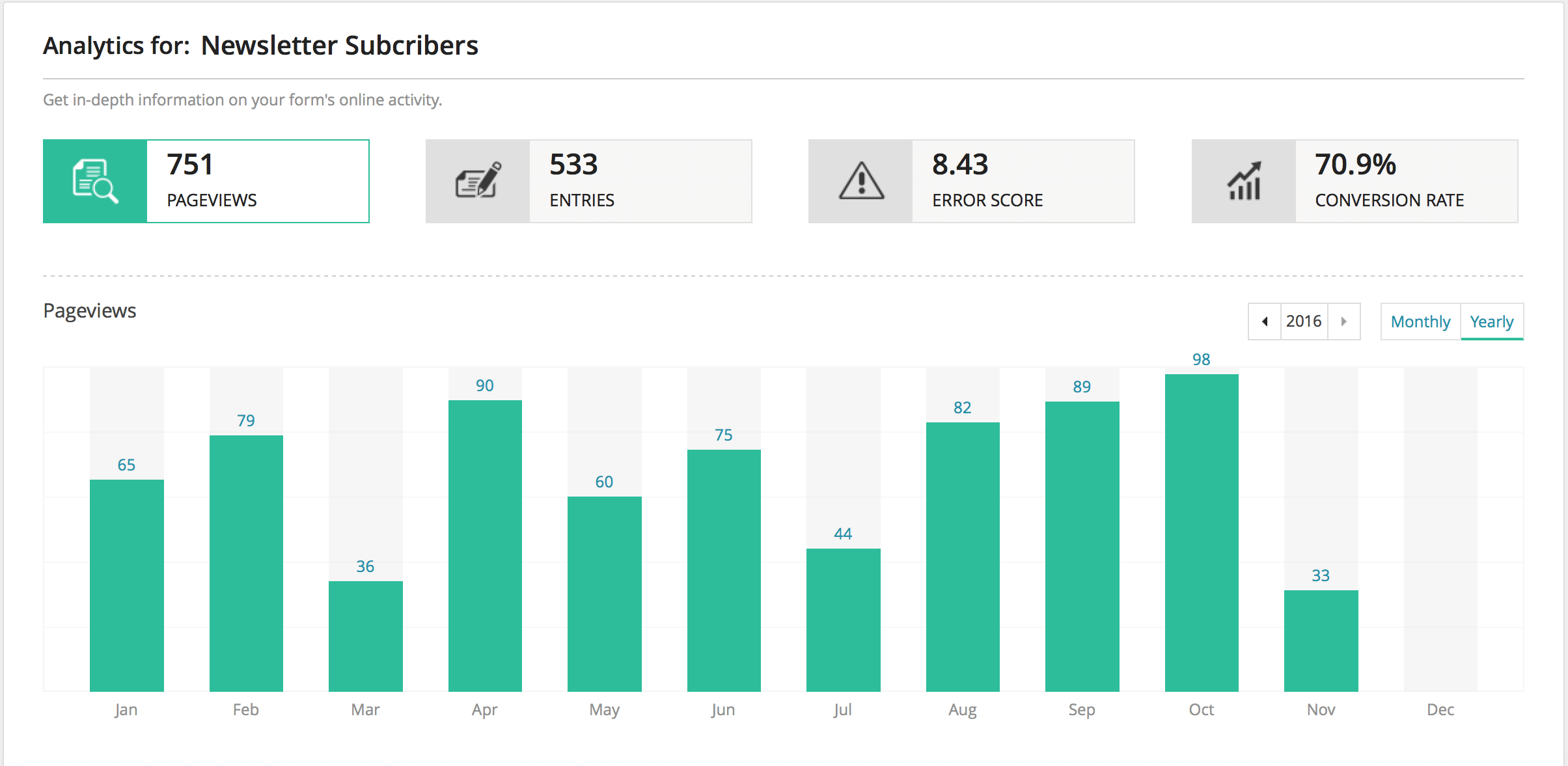 Use the data you need, when you need it.
Export your record database as a PDF, CSV, or Google spreadsheet and take your data with you. Run additional calculations, import your data into third-party software, and make the most of information you collect.