Create integrations the easier way
Integrate your apps without any coding expertise. Set a trigger, add actions, and view your entire workflow on the builder.
Streamline your workflows
Deploy Zoho Flow's logic to create contextual workflows. Introduce decision branches to choose which actions to trigger, set waiting times between actions, and add your own workflow variables to refine each step along the way.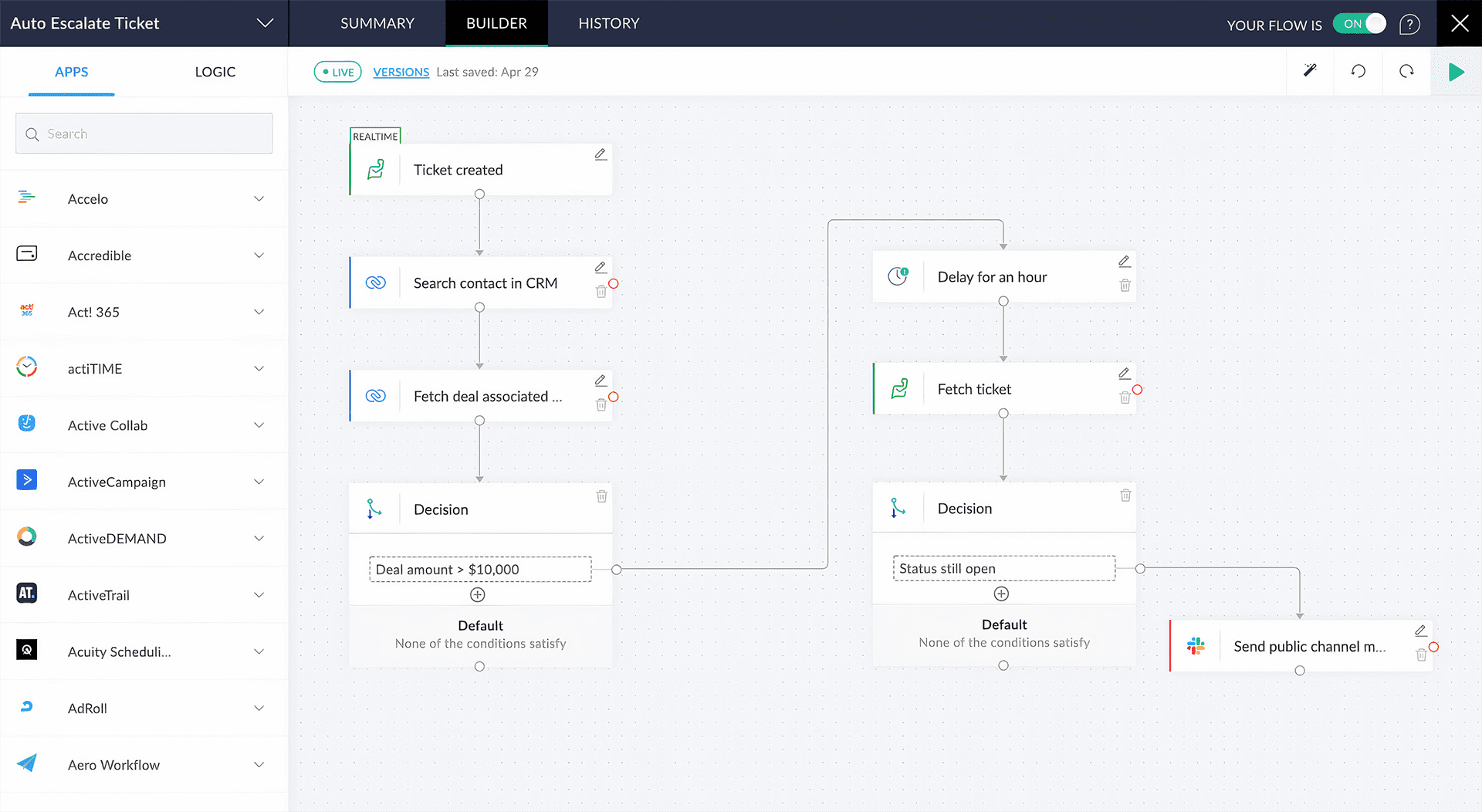 Design detailed processes
Use Deluge, Zoho's scripting language, to solve your integration complications. Add advanced decision trees to your workflows, and reformat data to help it pass smoothly from app to app.
Monitor your flow history
Keep a centralized log of each workflow's history. Know how your flows are running, track the progress of each action, and identify problems as soon as they occur.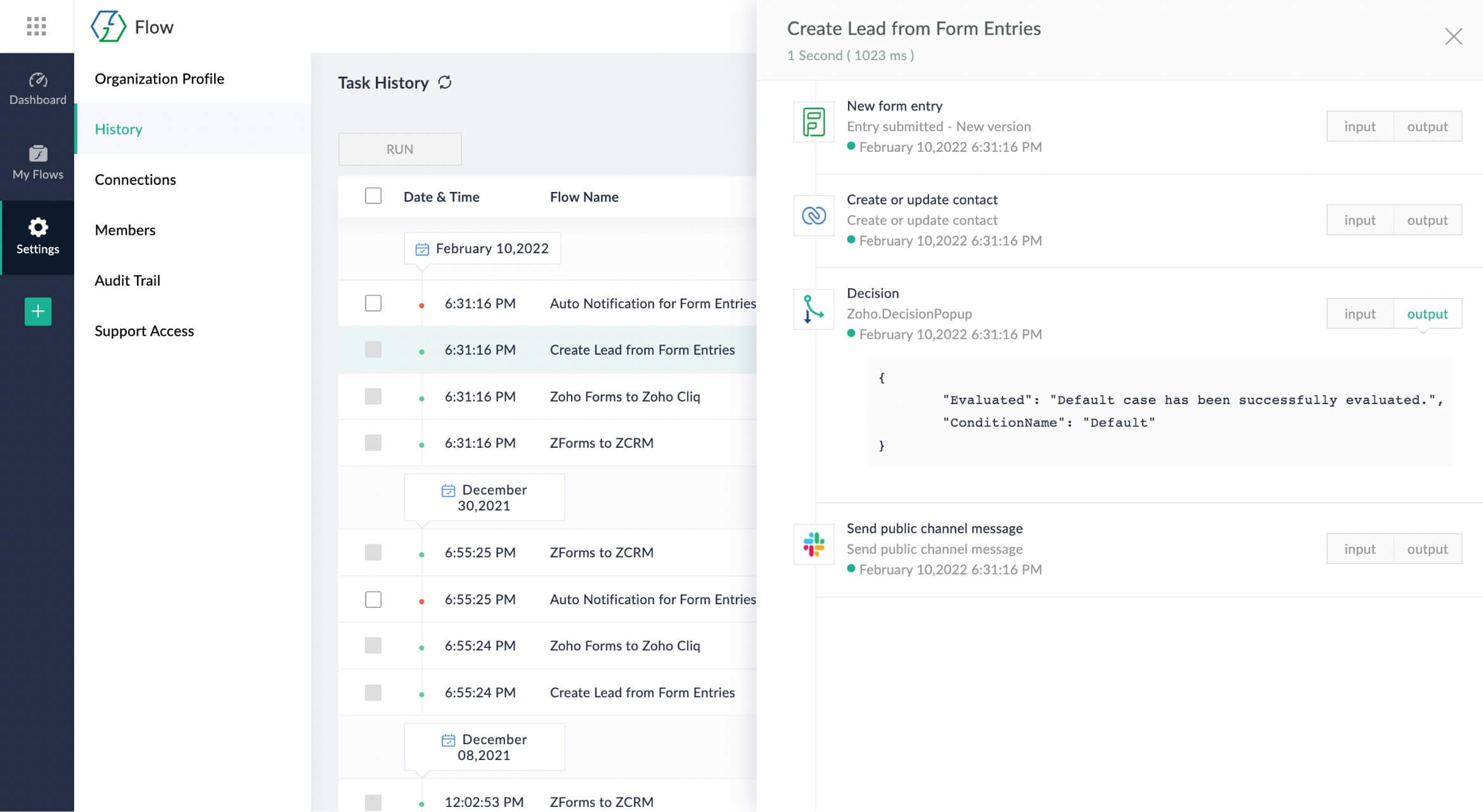 Get valuable workflow insights
Stop digging through different application interfaces to see how your processes work. The dashboard gives you complete visibility of all your processes and metrics that help you decide when to update your flows.
Learn More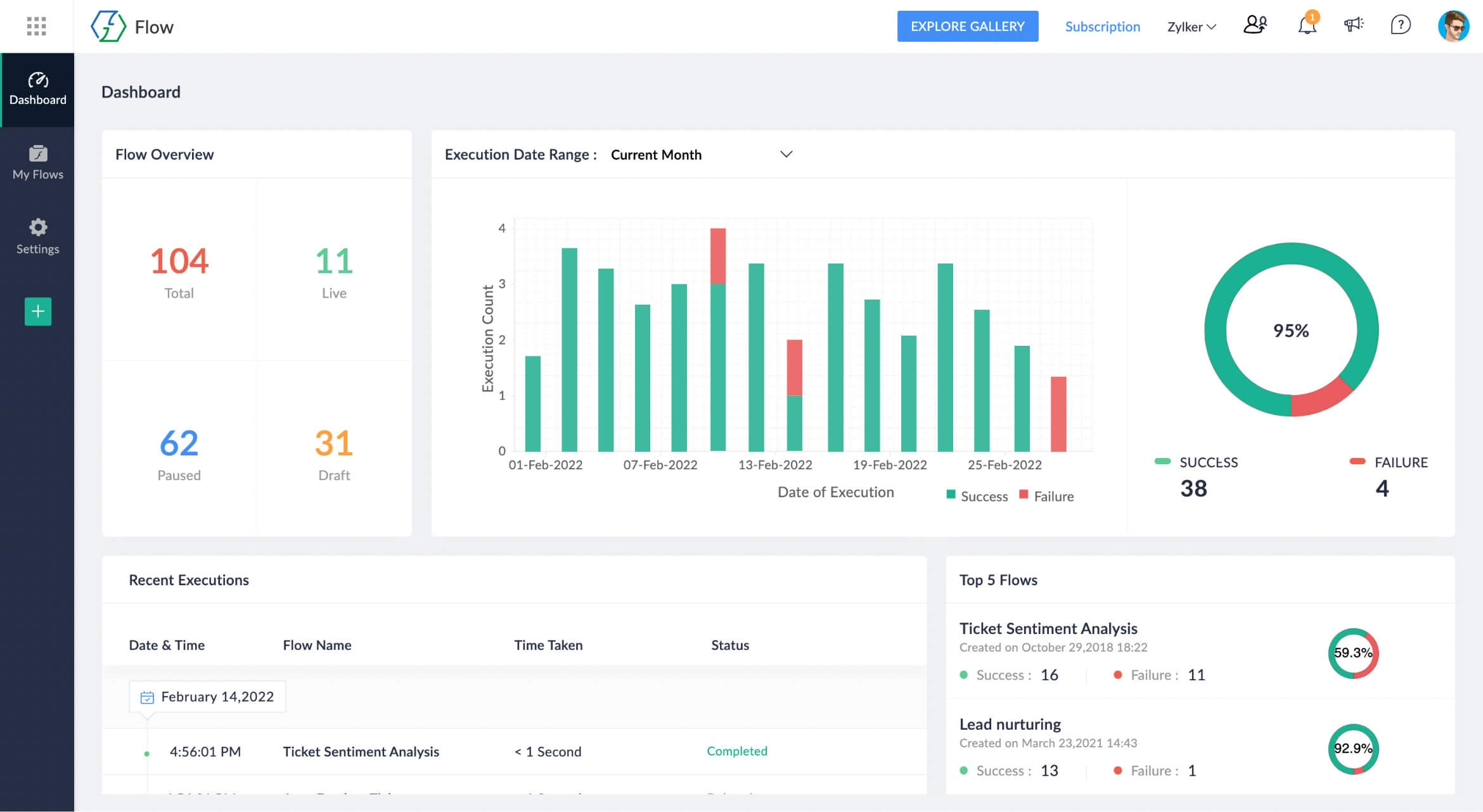 Build better flows together
Collaborate on automating processes by adding teammates to your account. Work together to coordinate plans across every department.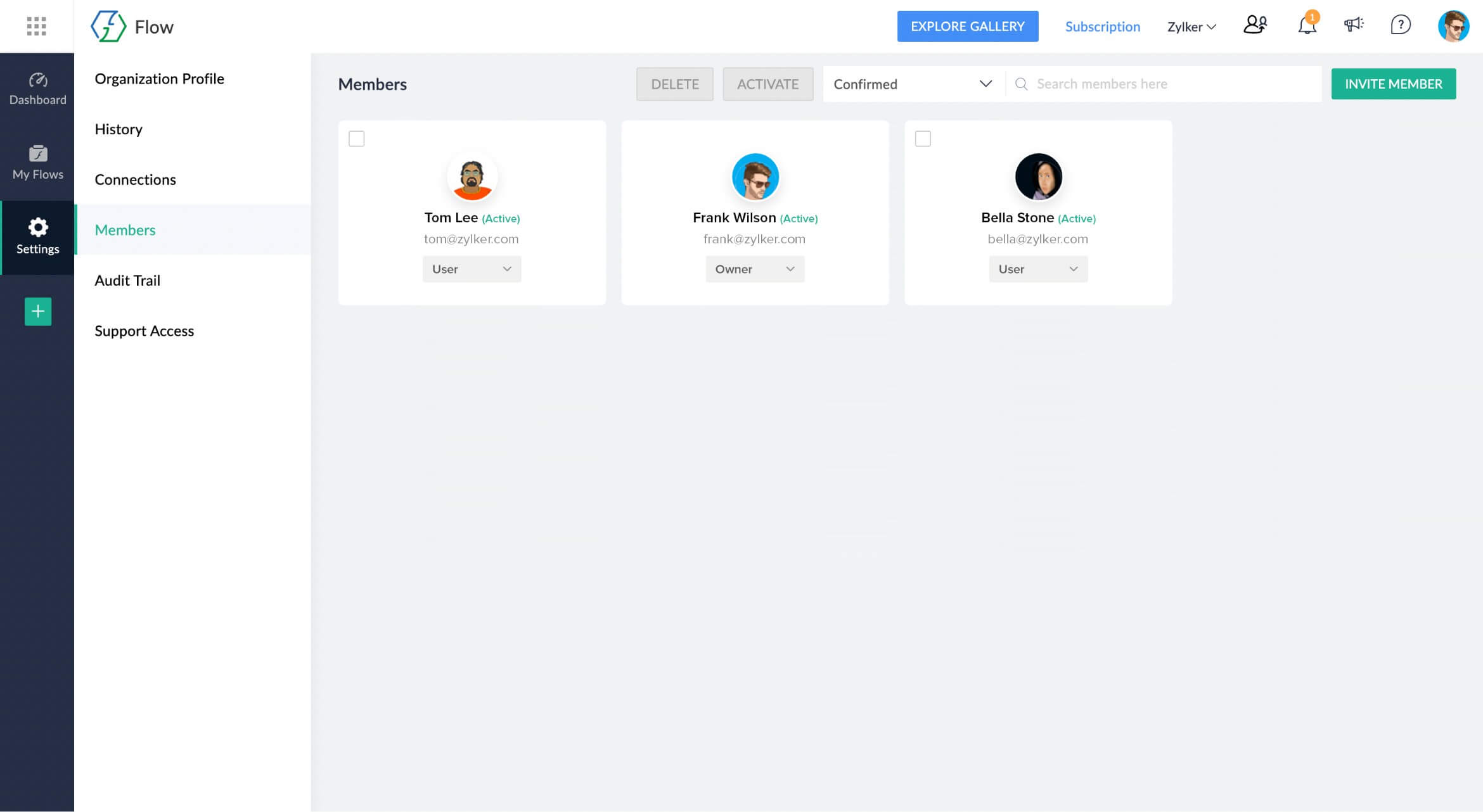 Business apps and Flow gallery
Take a look at our collection of flow templates to explore ideas for your business, and pick the ones that suit you best.