CONNECT
Connect your apps and move data seamlessly
AUTOMATE
Automate redundant manual tasks and save your precious time and effort
ORCHESTRATE
Orchestrate your business process by integrating the apps you use efficiently
Explore prebuilt integration flows to get started
All Triggers
- A trigger kickstarts the flow
Shipment updated
Triggers when the details of an existing shipment are updated
Package created
Triggers when a new package is created
Transfer order updated
Triggers when the details of an existing transfer order are updated
Item created
Triggers when a new item is created
Credit note updated
Triggers when the details of an existing credit note are updated
Inventory adjustment made
Triggers when a new inventory adjustment is made
Bill created
Triggers when a new bill is created
Sales return made
Triggers when a new sales return is made
Item group created
Triggers when a new item group is created
Sales order created
Triggers when a new sales order is created
Customer created
Triggers when a new customer is created
Inventory adjustment updated
Triggers when an existing inventory adjustment is updated
Bill updated
Triggers when the details of an existing bill are updated
Retainer invoice updated
Triggers when the details of an existing retainer invoice are updated
Customer updated
Triggers when the details of an existing customer are updated
Sales order updated
Triggers when the details of an existing sales order are updated
Invoice updated
Triggers when the details of an existing invoice are updated
Purchase receive created
Triggers when a new purchase receive is created
Shipment created
Triggers when a new shipment is created
Category created
Triggers when a new category is created
Retainer invoice created
Triggers when a new retainer invoice is created
Credit note created
Triggers when a new credit note is created
Transfer order created
Triggers when a new transfer order is created
Purchase order updated
Triggers when the details of an existing purchase order are updated
Item updated
Triggers when the details of an existing item are updated
Invoice created
Triggers when a new invoice is created
Package updated
Triggers when the details of an existing package are updated
Purchase order created
Triggers when a new purchase order is created
Bundle created
Triggers when a new bundle is created
New report generated
Triggers when a new email campaign report is generated
Contact created
Triggers when a new contact is created
Load More
All Actions
- Action are the automated tasks
Create category
Creates a new category
Add address
Adds a new address
Create credit note
Creates a new credit note
Create vendor
Creates a new vendor
Create bill
Creates a new bill
Create bundle
Creates a new bundle
Record customer payment
Records the details of a customer payment
Create customer
Creates a new customer
Create inventory adjustment
Creates a new inventory adjustment
Create item
Creates a new item
Create purchase receive
Creates a new purchase receive
Create invoice
Creates a new invoice
Create sales order
Creates a new sales order
Create sales return
Creates a new sales return
Create shipment order
Creates a new shipment order
Mark shipment as delivered
Marks the specified shipment as delivered
Create package
Creates a new package
Record vendor payment
Records the details of a vendor payment
Send purchase order
Sends a purchase order to the specified email addresses
Create retainer invoice
Creates a new retainer invoice
Create purchase order
Creates a new purchase order
Create transfer order
Creates a new transfer order
Update retainer invoice
Updates the details of an existing retainer invoice
Update item
Updates the details of an existing item
Update sales order status
Updates the status of an existing sales order
Update category
Updates the details of an existing category
Update credit note status
Updates the status of an existing credit note
Send credit note
Sends a credit note to the specified email addresses
Update purchase order
Updates the details of an existing purchase order
Update purchase order status
Updates the status of an existing purchase order
Update bill status
Updates the status of an existing bill
Update sales order
Updates the details of an existing sales order
Update address
Updates the details of an existing address
Send invoice
Sends an invoice to the specified email addresses
Update customer
Updates the details of an existing customer
Update bill
Updates the details of an existing bill
Update invoice status
Updates the status of an existing invoice
Update vendor
Updates the details of an existing vendor
Send sales order
Sends a sales order to the specified email addresses
Update credit note
Updates the details of an existing credit note
Update invoice
Updates the details of an existing invoice
Fetch purchase order
Fetches the details of an existing purchase order
Fetch invoice
Fetches the details of an existing invoice
Fetch item
Fetches the details of an existing item
Fetch sales return
Fetches the details of an existing sales return
Fetch purchase receive
Fetches the details of an existing purchase receive
Fetch retainer invoice
Fetches the details of an existing retainer invoice
Fetch bill
Fetches the details of an existing bill
Fetch shipment
Fetches the details of an existing shipment
Fetch package
Fetches the details of an existing package
Fetch vendor
Fetches the details of an existing vendor
Fetch user
Fetches the details of an existing user
Fetch sales order
Fetches the details of an existing sales order
Fetch warehouse
Fetches the details of an existing warehouse
Fetch credit note
Fetches the details of an existing credit note
Fetch transfer order
Fetches the details of an existing transfer order
Fetch customer
Fetches the details of an existing customer
Add or update contact
Adds a new contact. Updates the details if it already exists.
Create single send email
Creates a single send email and stores it in draft
Create suppression group
Creates a new suppression group
Add email address to suppression group
Adds the specified email address to the selected suppression group
Send email
Sends an email to the specified recipients
Load More
What is Zoho Flow?
Zoho Flow is an integration platform that helps you connect your apps without any code. Automate complex business workflows within minutes. Set a trigger, add actions, use Delays and Decisions to create your entire workflow on an easy to use builder.
Start your 15 day free trial
Testimonial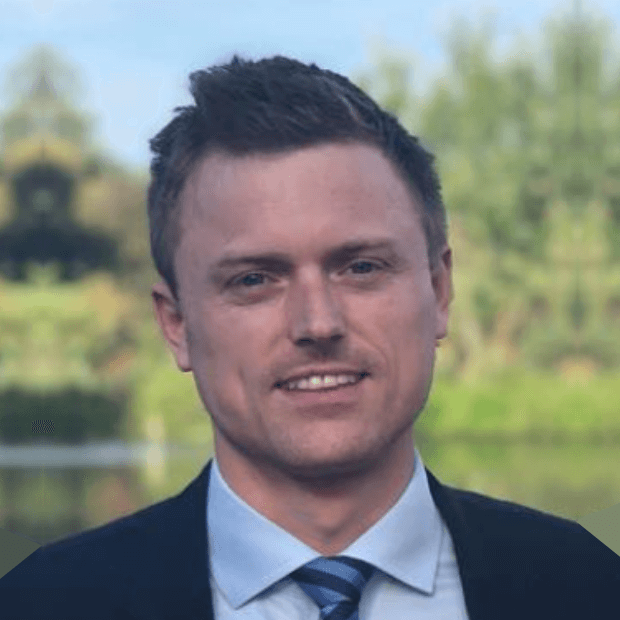 Owain ap Rees
Sales Director, Artico
"Once we put Flow into place, we saw zero errors through manual entry and significantly faster, simpler order processing." Know more
Watch Zoho Flow in action