ZOHO AND WEPAY. GET YOUR PAYMENTS, YOUR WAY.
Say goodbye to all your payment gateway troubles! With the WePay integration for the Zoho finance product suite, getting paid online is now easier and faster than ever.
ZOHO BOOKS
ZOHO INVOICE
ZOHO SUBSCRIPTIONS
ZOHO INVENTORY
Everything you need to manage your operations and finances.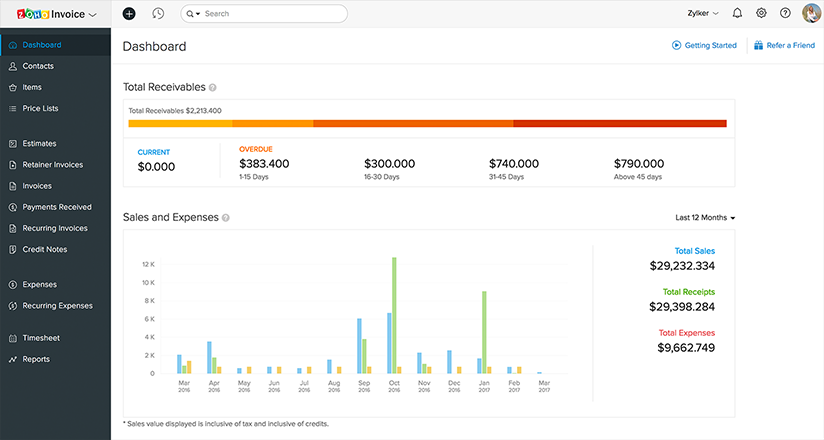 Zoho Invoice
Create professional invoices, send automatic payment reminders, and accept online payments with Zoho Invoice.
Create beautiful invoices using templates

Manage Projects and track time

Receive online payments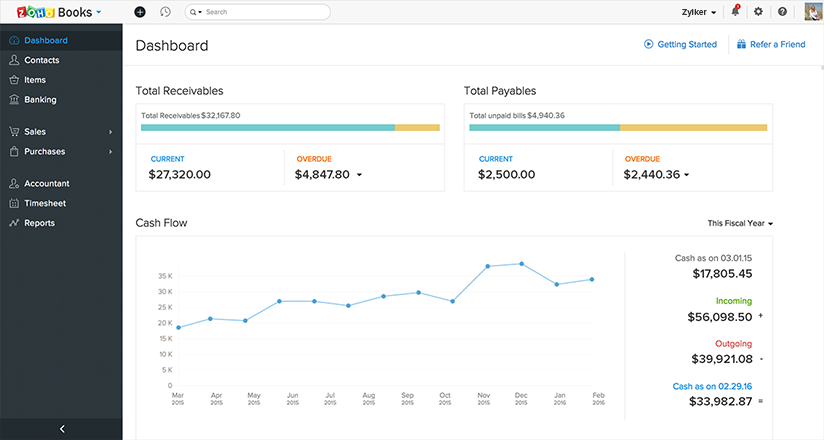 Zoho Books
Manage your finances and stay on top of your cash flow.
Manage receivables and payables

Import bank feeds automatically

Comply with sales tax, VAT, and GST
Zoho Inventory
Simplify your order management processes, from making purchases to keeping track of stock and fulfilling orders.
Add more selling channels to increase sales

Manage multiple warehouses

Fulfill orders faster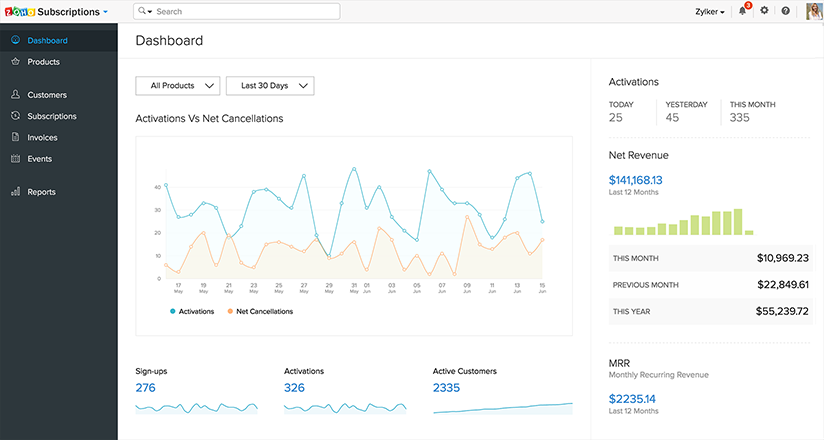 Zoho Subscription
Effortlessly manage your subscription based business, from accepting recurring payments to handling customer subscriptions.
Automate recurring billing and invoicing

Take control of failed payments

See real-time subscription metrics
Getting Started
Sign up for WePay

Kickstart the process right away from your Zoho service by clicking on 'Create your WePay account' and selecting your email address.

Fill the KYC

Once that's done, add your personal information and business details to the Know Your Customer form.

Connect your bank account

Connect your bank account to start receiving payments and watch the cash flow in.
I was about to use another payment gateway solution for my business when Zoho Books had announced their integration with WePay. When I signed up and tried the integration, I realized that the other solution was outdated and not intuitive. We found WePay integration seamless and easy to setup. The direct payment withdrawal to the bank works excellent.
RAJ MEHTA
(PRESIDENT, 24Tons inc.)
Integrate WePay with Zoho now and watch the magic unfold!
Your questions answered
X

Does the integration work in my country?

As of now, the WePay integration is only supported for businesses registered in the United States, with USD as the base currency.

X

Which credit cards are supported?

WePay supports Visa, MasterCard and Amex credit cards, with the same merchant transaction fee for each.

X

What about payment processing and clearing of funds?

The amount paid by your customers will be added to the merchant account and be processed for settlement daily. Once these payments are approved and processed, they will be deposited to your bank account.

X

What kind of details do I need to provide in the KYC?

You are required to input some basic personal information including your DOB, SSN, and so on, along with certain essential business credentials so that we know more about you and your business.

WePay is incredibly secure and adheres to all the major payment standards, including the highest level of PCI security, standard tokenization for cards, and multi-factor authentication. Learn more

X

Do I need to pay separately for this integration?

There are absolutely no setup costs, or additional or hidden charges involved in establishing this integration.

X

I already have a WePay account. Can I still set up an integration with the Zoho service?

Yes, you can still set up the integration with your Zoho finance products. Simply add the email address associated with your WePay account inside your Zoho products, and be sure to select it from the listed emails during the WePay integration process. Learn more

X

How do I change preferences for the frequency of fund settlements?

You can set the deposit frequency to daily, weekly, or monthly. Check out our help guides here to find out how.

X

Where do the payments go if I haven't associated a bank account with WePay?

If you've started accepting payments without associating your bank account, the amount received will be stored in WePay reserves for 30 days, beginning on your first payment acceptance, before being refunded to your customer.

X

Does the integration support ACH payments?

At this time, the integration does not support ACH payments.