When you try to use a different email address, and if this email address is not added as a user in your Zoho Expense organization, you will be redirected to a page which would look like this: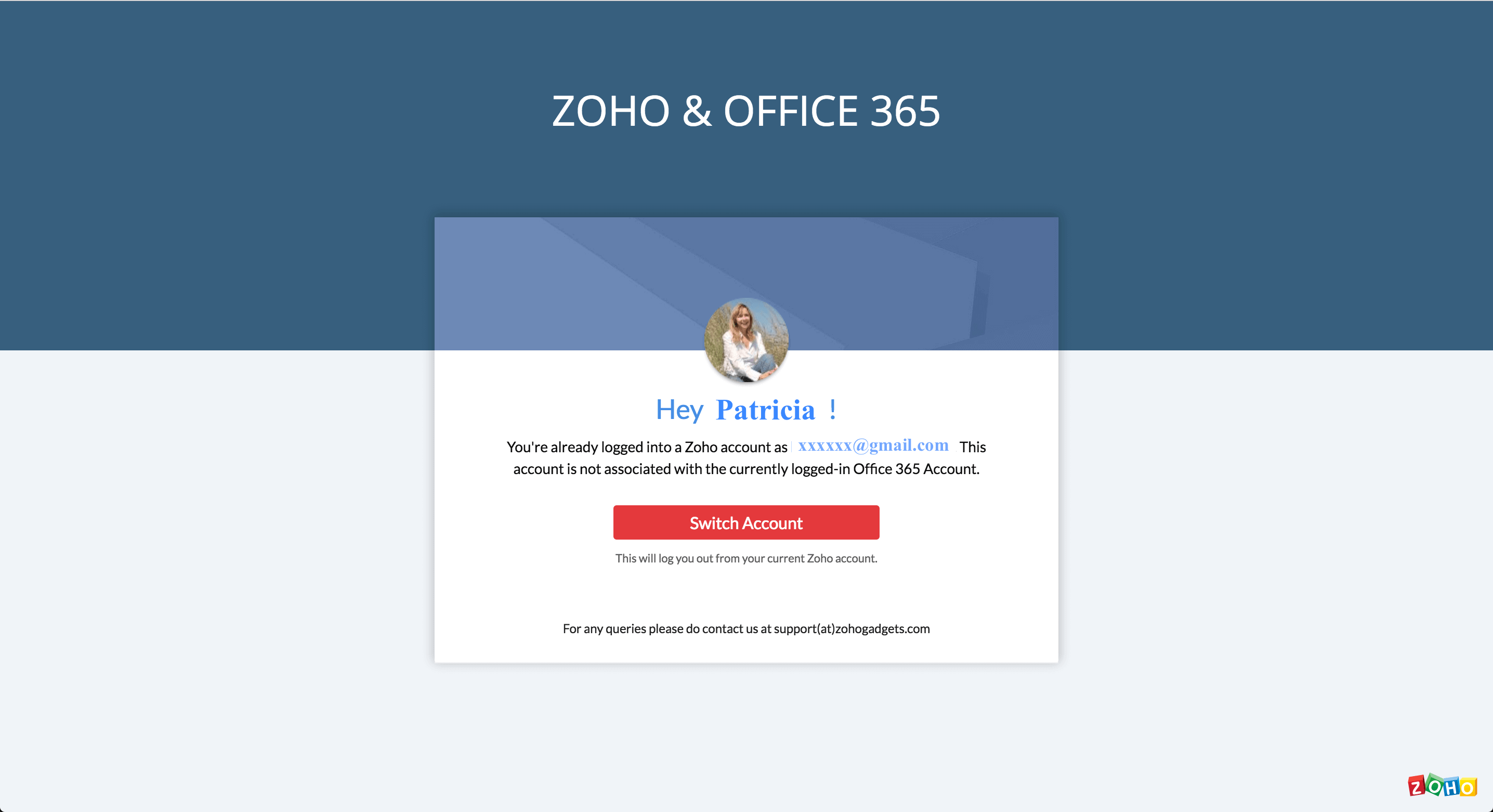 If you click on Switch Account, you will be re-routed to a page wherein you will be asked to create a new organization.
To avoid this, you can invite the new email address as a user into your Zoho Expense organization, and set up the integration by logging in as the user.
To know more about the Zoho Expense - Office 365 integration, click here.