How do I change the primary email address that is used to access my Zoho Books account?
To change your primary email address, kindly follow the below mentioned steps:
Log into accounts.zoho.com
Select My Profile Info and click on the Email Address tab.
Click on the Edit icon (pencil-shaped icon) next to the primary email.
In the pop-up window that appears, enter your new primary email and enter your current password to authenticate the update.

Click Update for the changes to take effect.
If you wish to change an existing secondary email address as a primary email, hover your mouse cursor next to the email address of your choice, and click Make Primary.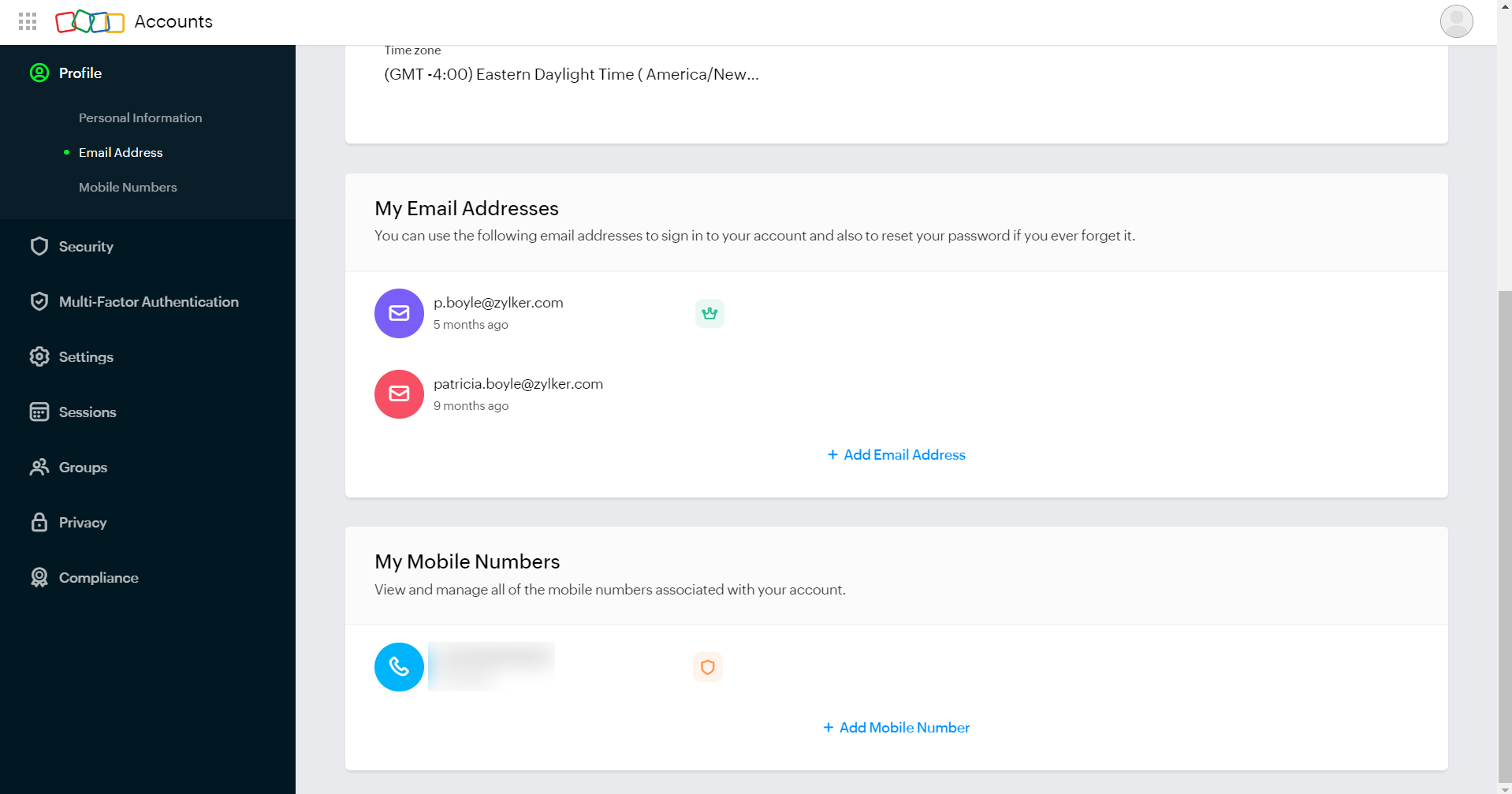 This action will make your secondary email address into your new primary email address.