My bank feeds are broken. What should I do?
The bank feeds are broken when your transactions are not fetched automatically from your bank into Zoho Books by a service provider. To solve this, you can update the credentials you have used to set up the bank account in Zoho Books. Before updating the credentials make sure everything is fine in your bank account page by logging in using your bank's website.
To update your credentials:
Go to the Banking module in the left sidebar.
Select your bank account from the list.
Click the Settings icon in the bank account page and select Update Credentials.
Enter the credentials and click Continue.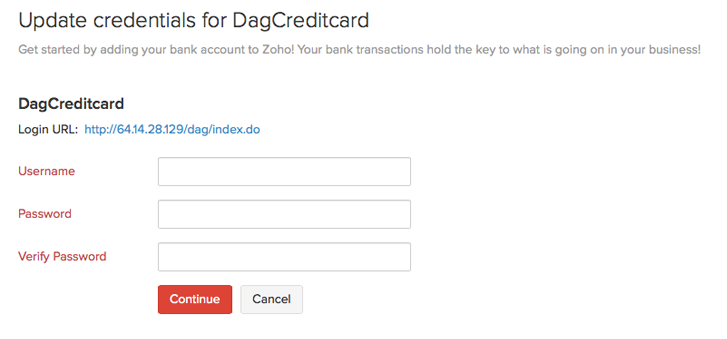 If you are not facing any issues in your bank account but the feeds are still not working, write to us at support@zohobooks.com. We'll be happy to help.