Trusted by
world-class

organizations
Communicate
Collaborate
Create
Enterprise-grade email client
Keep all of your important communication with customers and decision-makers organized and secure with Zoho Mail. Establish email use policies for specific users and groups to control the movement of data within your company. Our enterprise-grade digital signature and encryption services provide an extra layer of cybersecurity for added peace of mind.
Workplace chat platform
Keep your teams collaborating efficiently with Zoho Cliq's unified suite of instant communication features. Smoothly transition between instant messages in topic-driven group chats to audio or video meetings with your team, all on a single cloud platform.
Online video conferencing
Host secure virtual conferences with internal teams, or jump into customer meetings straight from your CRM. Share your screen for presentations and webinars, and generate analytics reports on group participation after each session.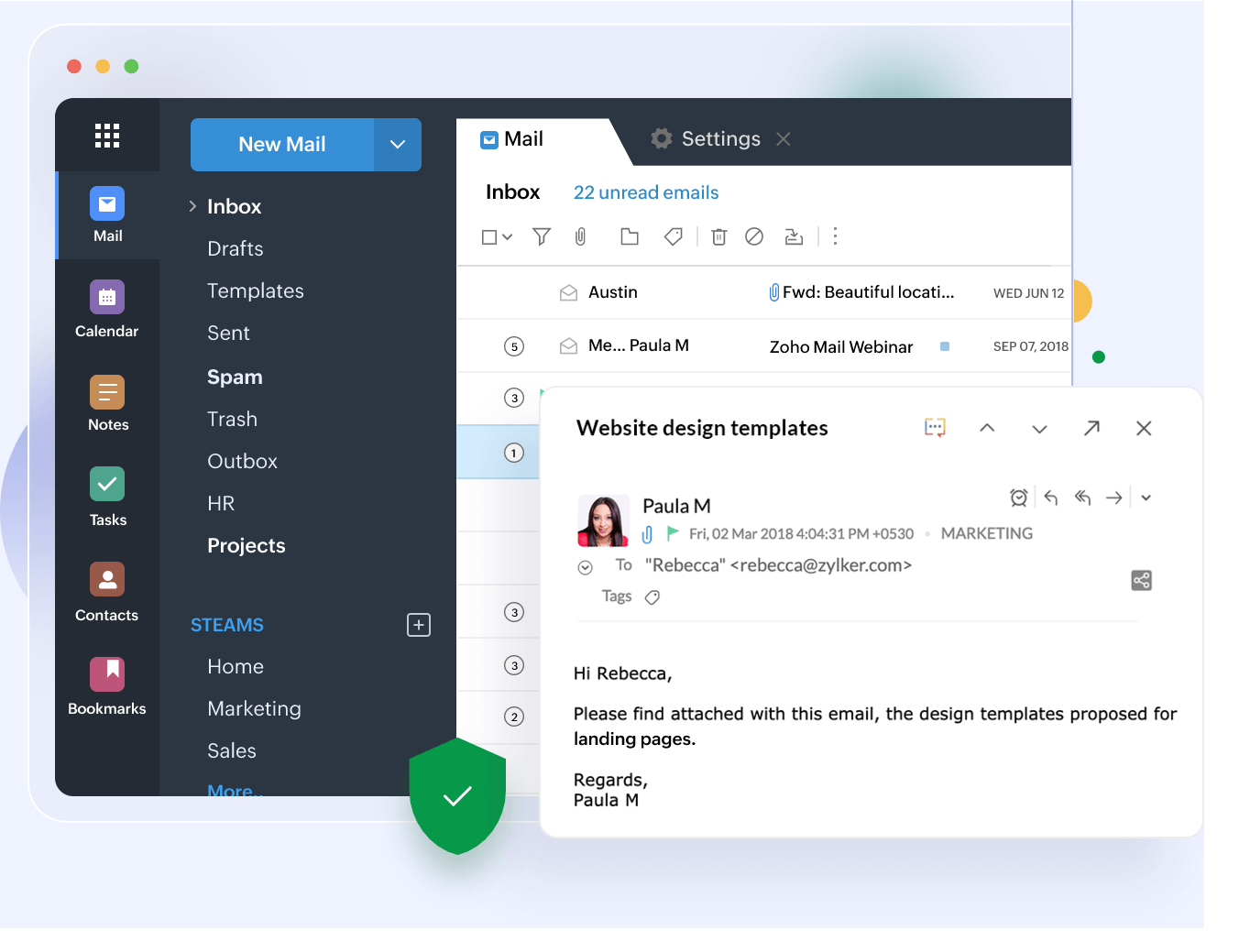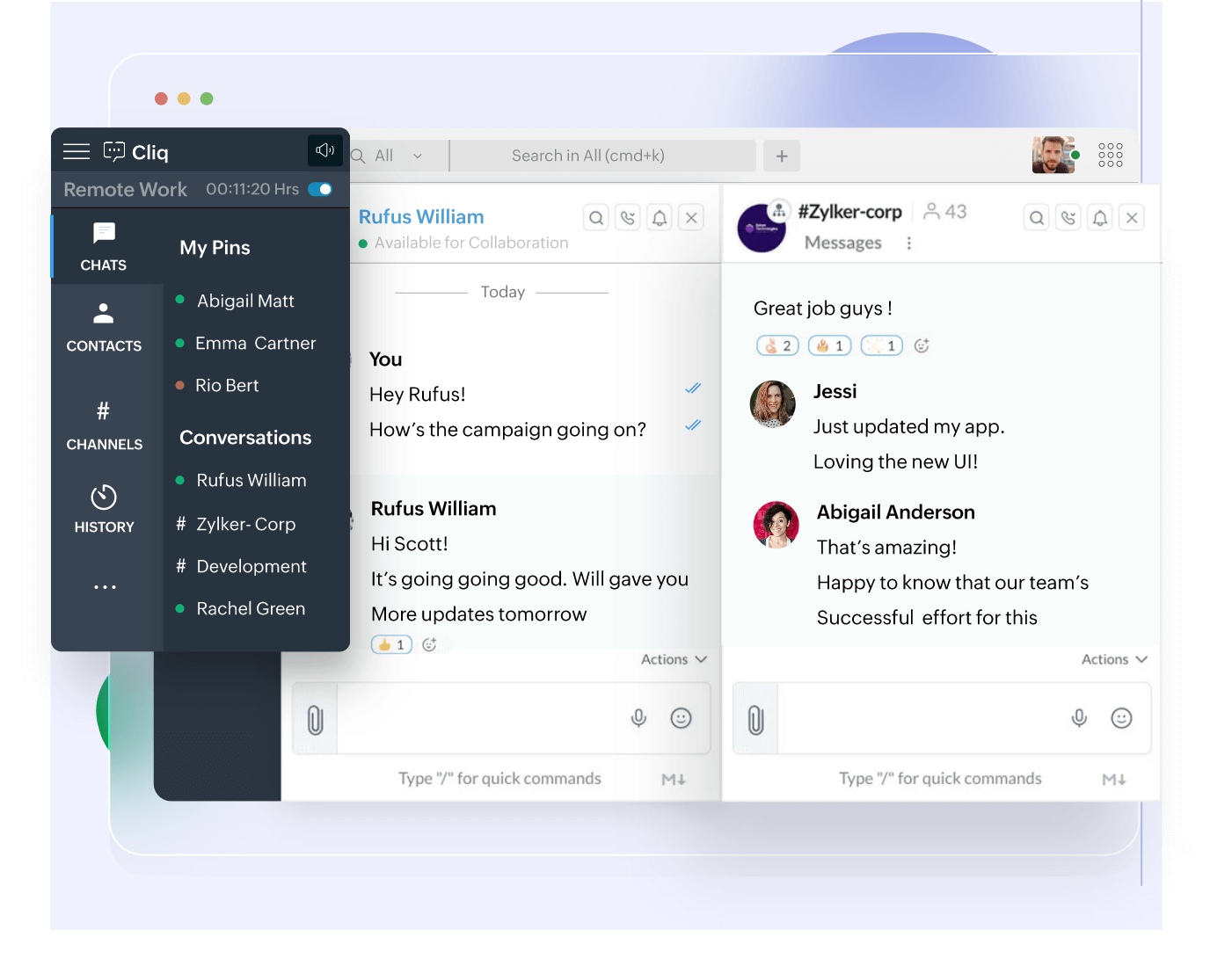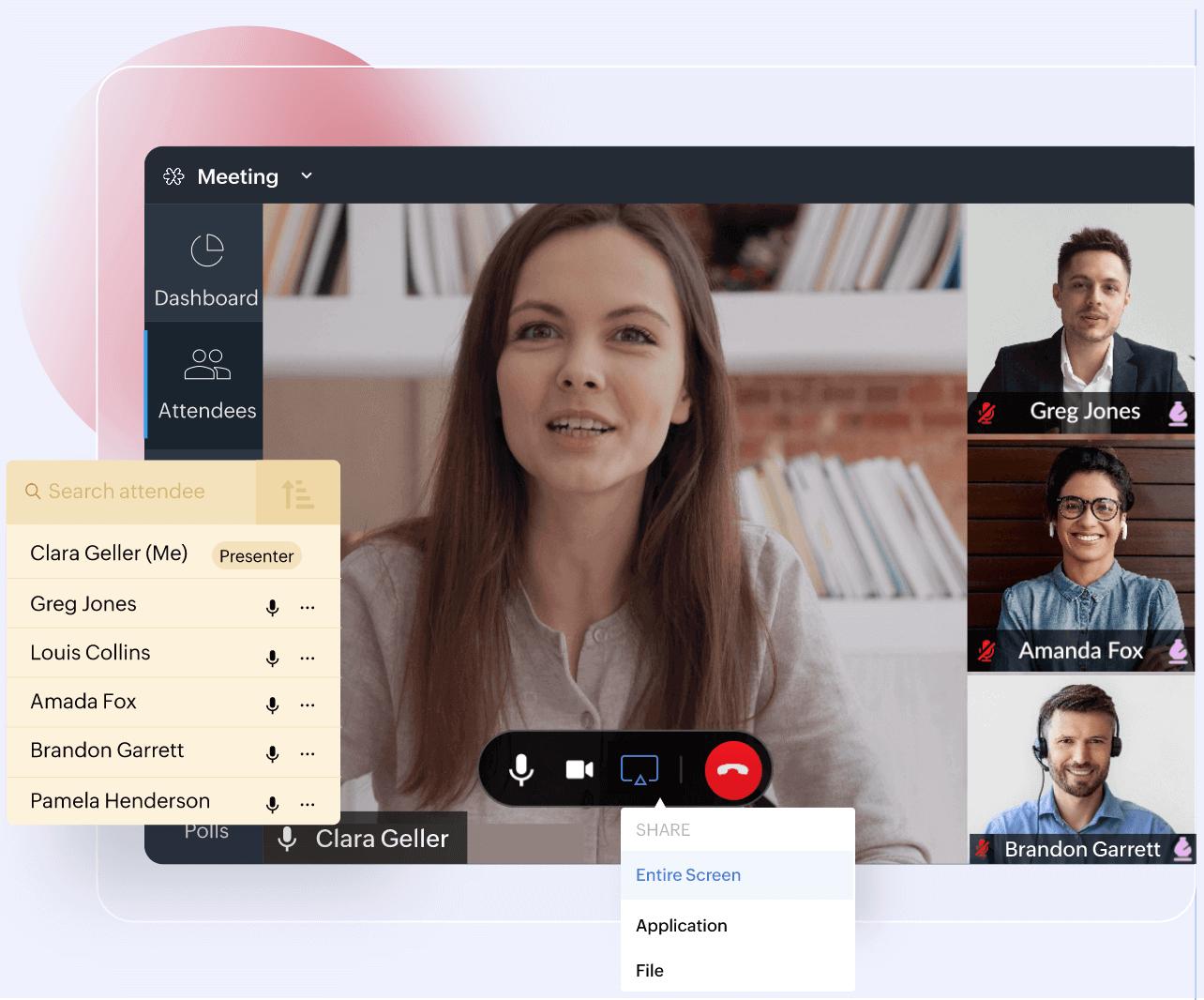 Cloud-based document storage
Organize the flow of data throughout your company with Zoho Workdrive's centralized document storage. Assign permission levels and define access with team folders and audit logs to maintain efficient and secure collaboration.
Internal social media platform
Provide a productive space for members of your organization to network and share important information with Zoho Connect. Utilize the building blocks of a social network to create inter-team channels, hold town halls, distribute corporate resources, and broadcast important announcements on forums.
Org-wide password manager
Maintain granular control over your organizational security with enterprise-grade password management and protection from Zoho Vault. Simplify your app ecosystem with single sign-on, and establish role-based password policies with centralized admin controls. Industry-best encryption and MFA ensures that your credentials remain airtight, while comprehensive reports on all password activity gives you a complete view of your entire organization.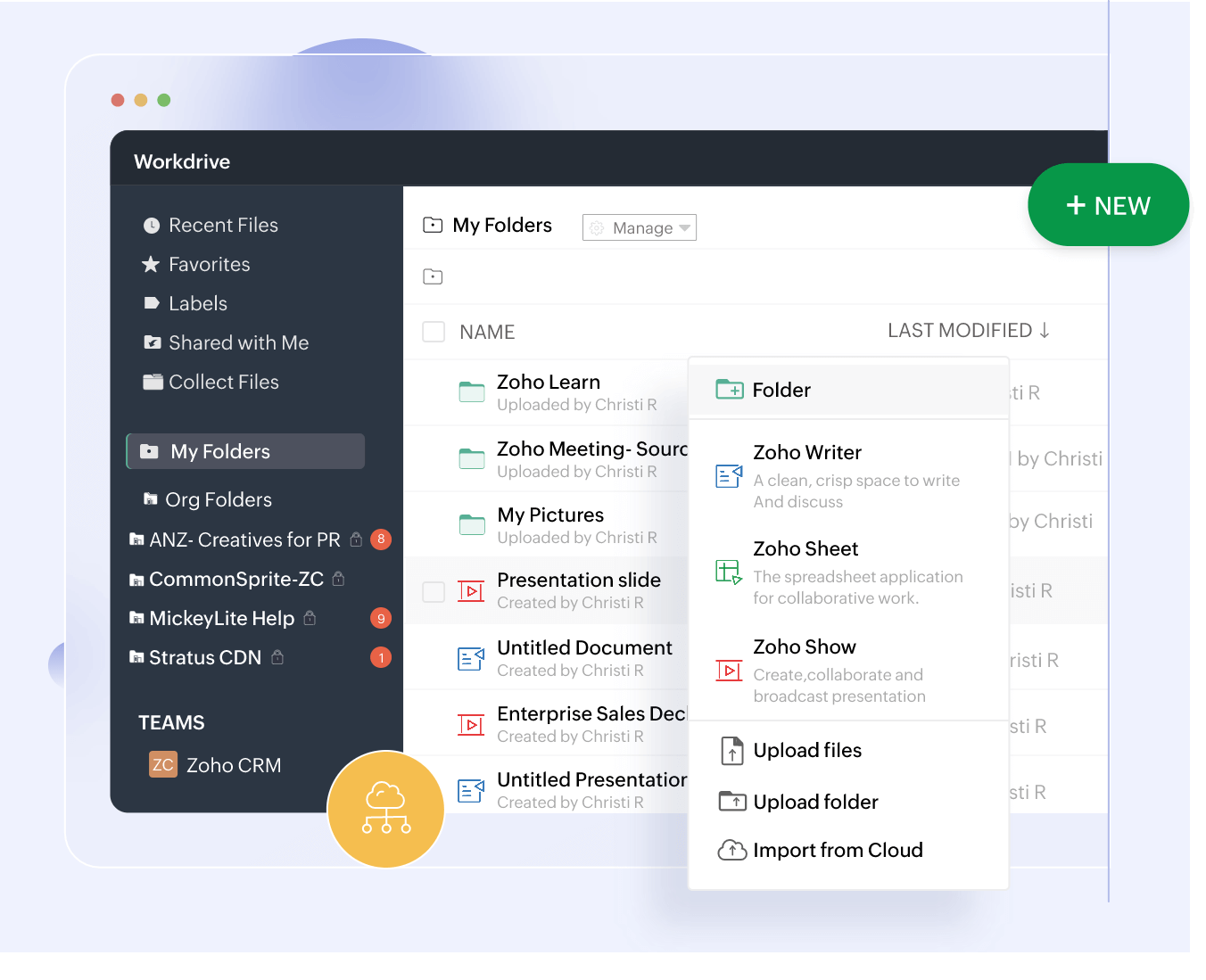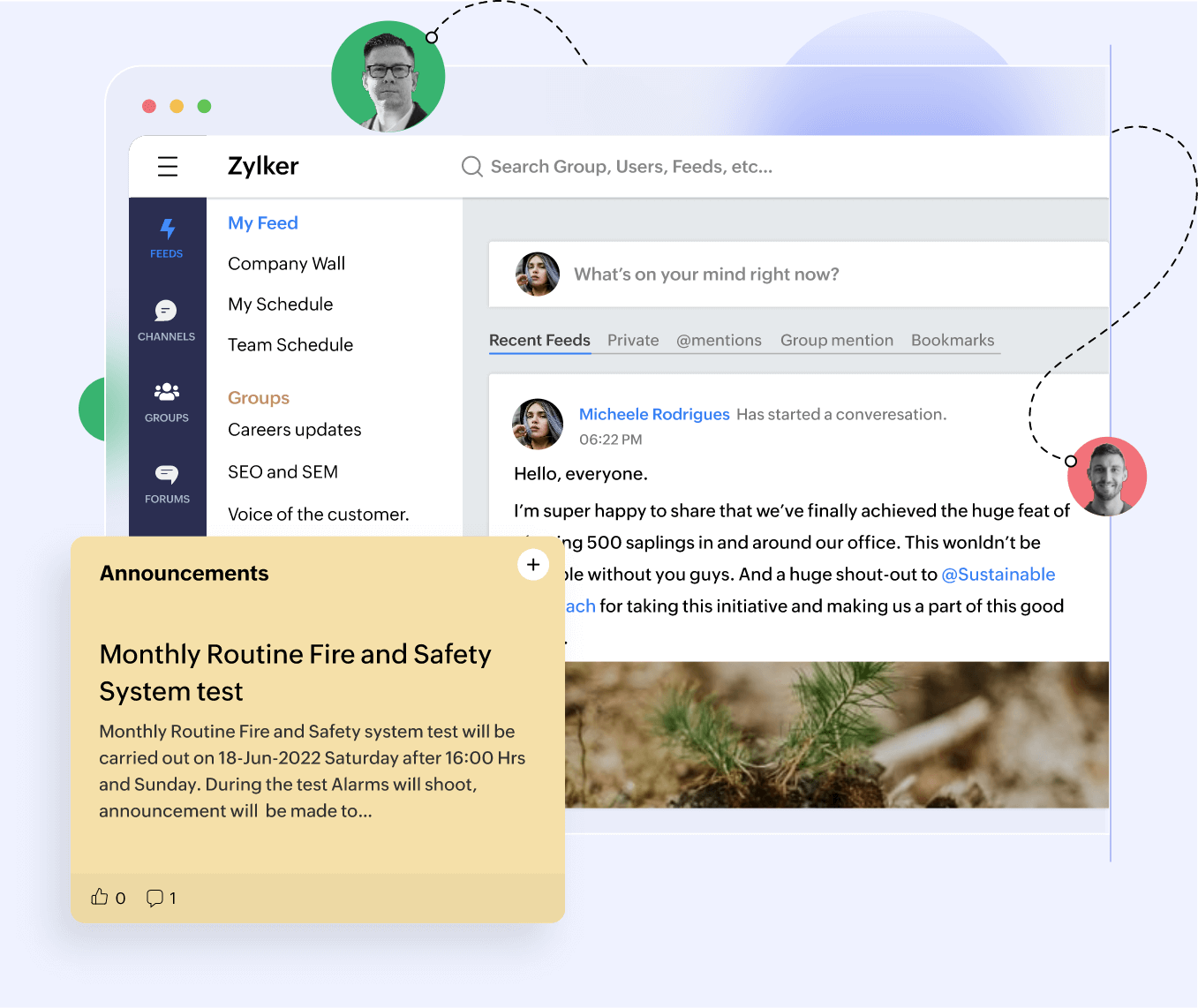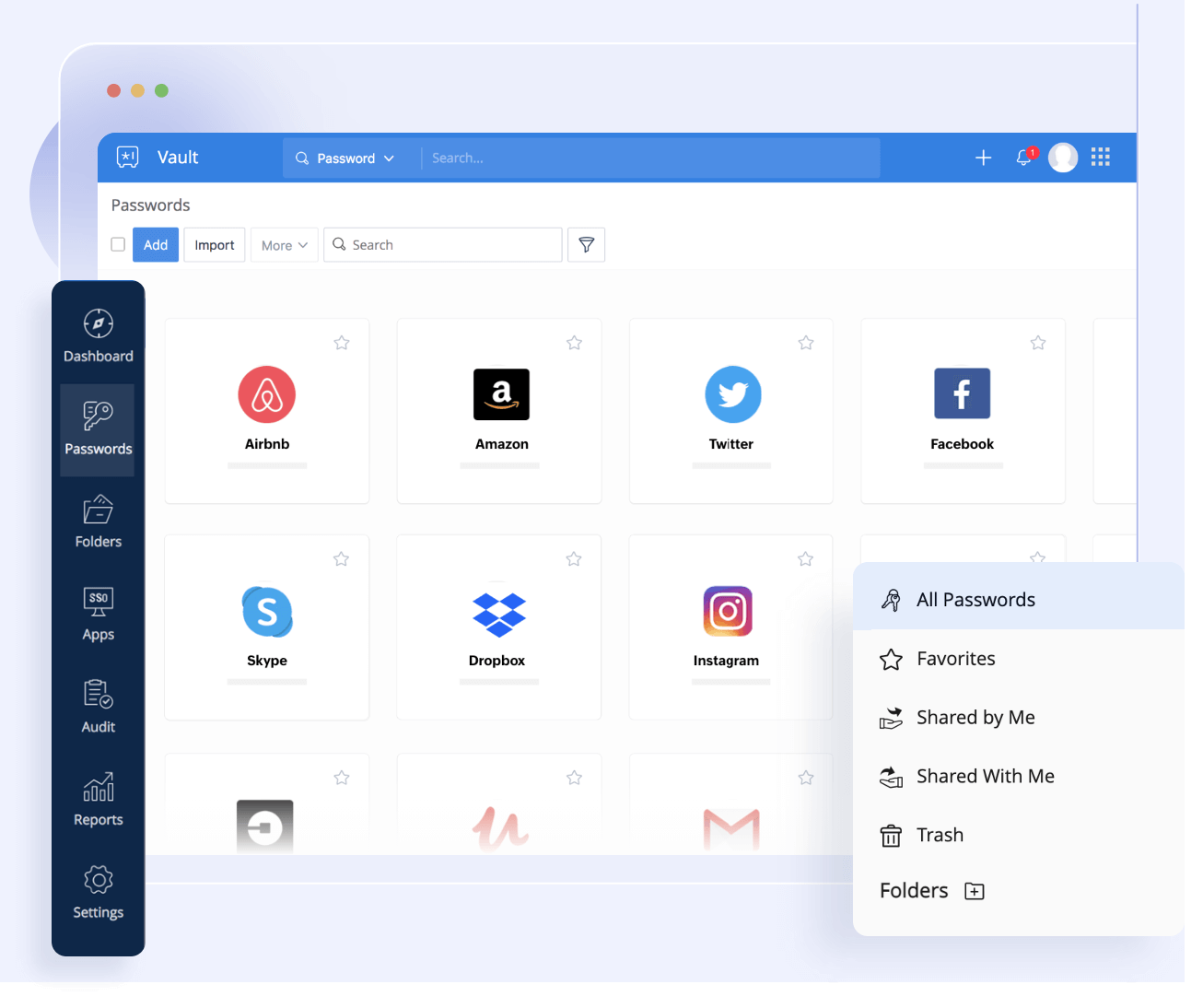 Advanced project management
Carefully track and coordinate your team's projects through each stage with our best-in-class EPM tool, Zoho Projects. Confidently scale your project management with global views and module-specific reports. Automate task assignment, monitor the status of every collaborator, and see your work to completion on time and under budget.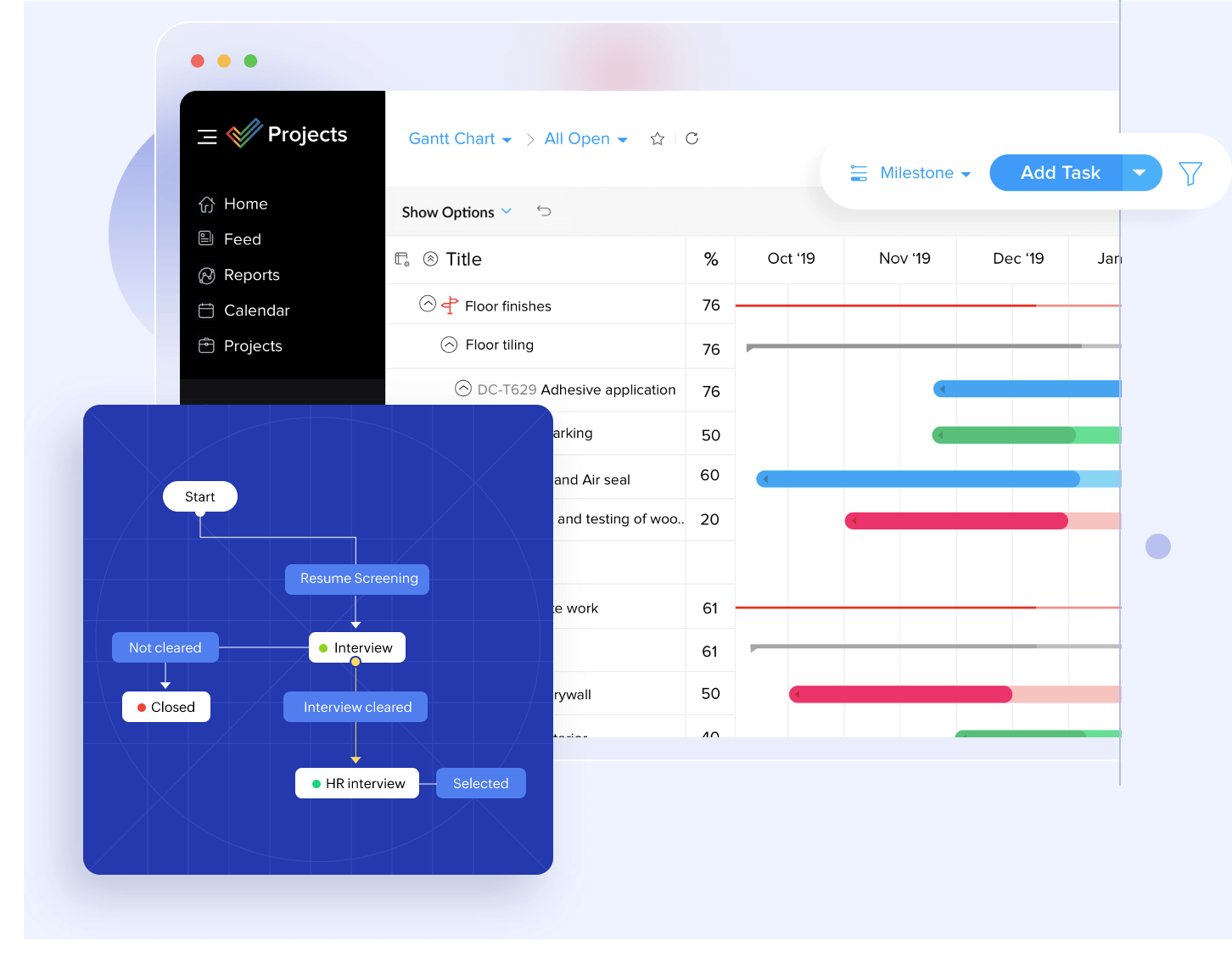 Document creation tools
Empower your teams to create professional assets, presentations, and data visualizations with Zoho's could-based office suite. Integrate your office tools into your business operations with e-signable documents, team libraries for important presentations, and AI-powered analytics within spreadsheets. Teams can collaborate in real-time and continue working offline for maximum flexibility.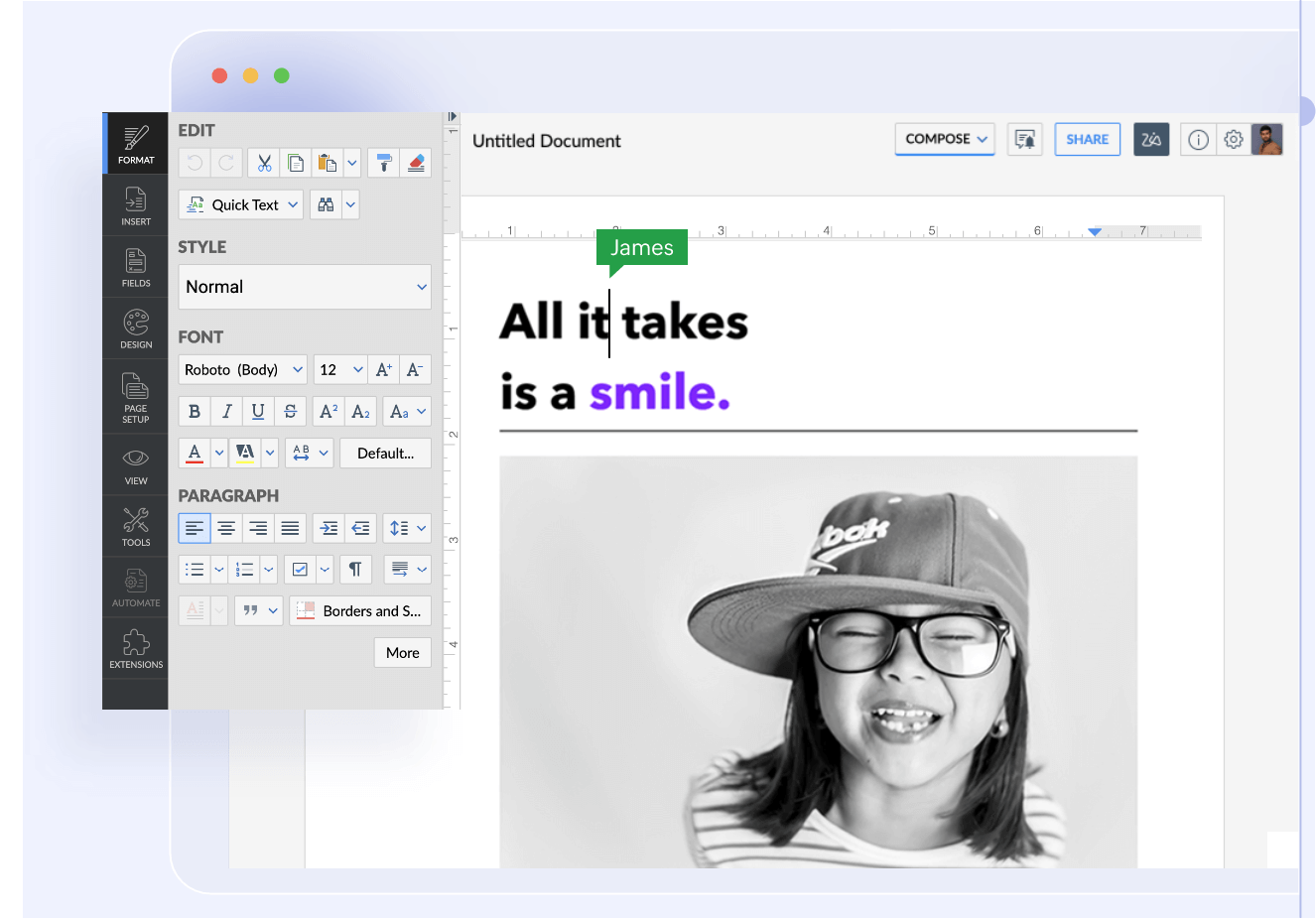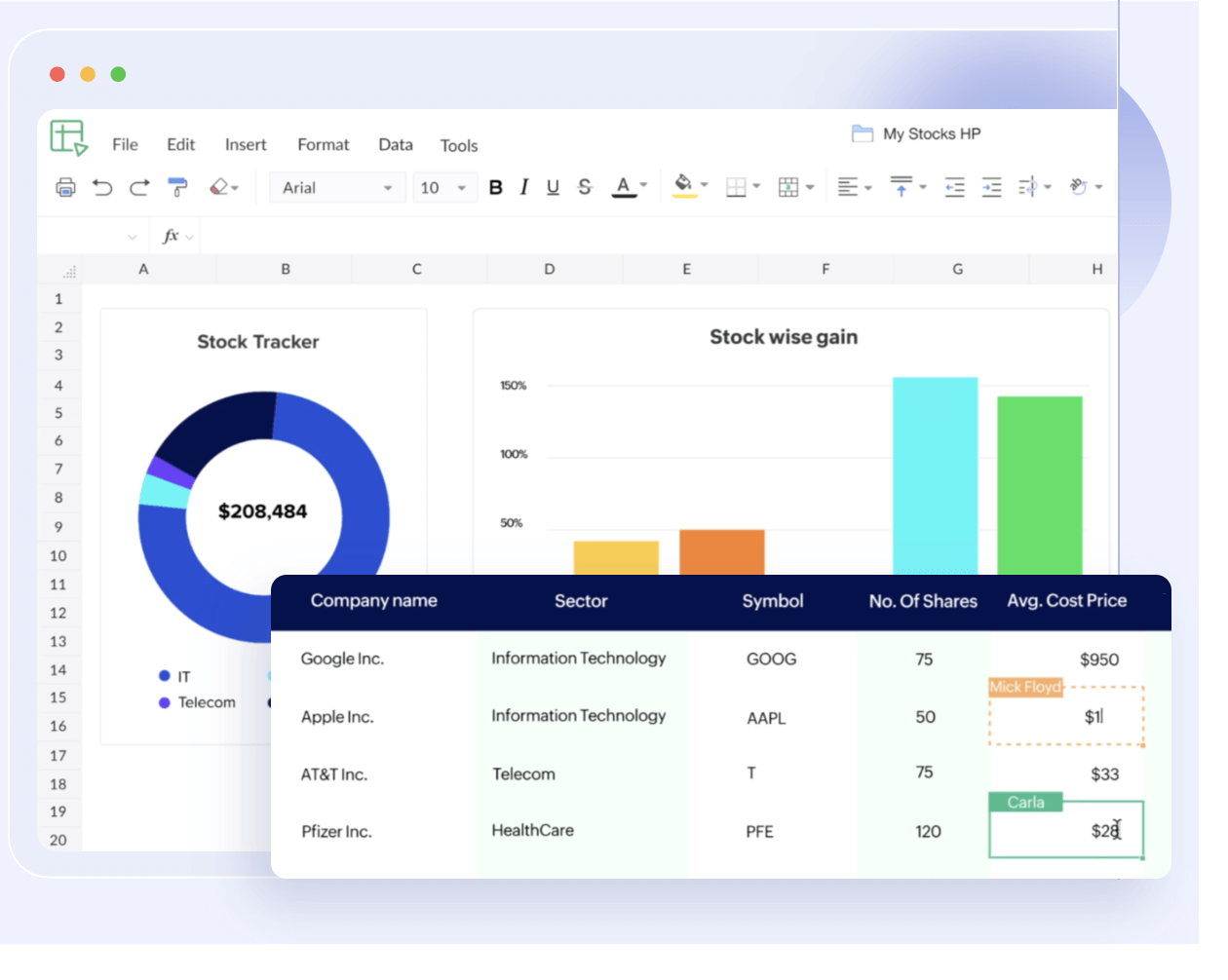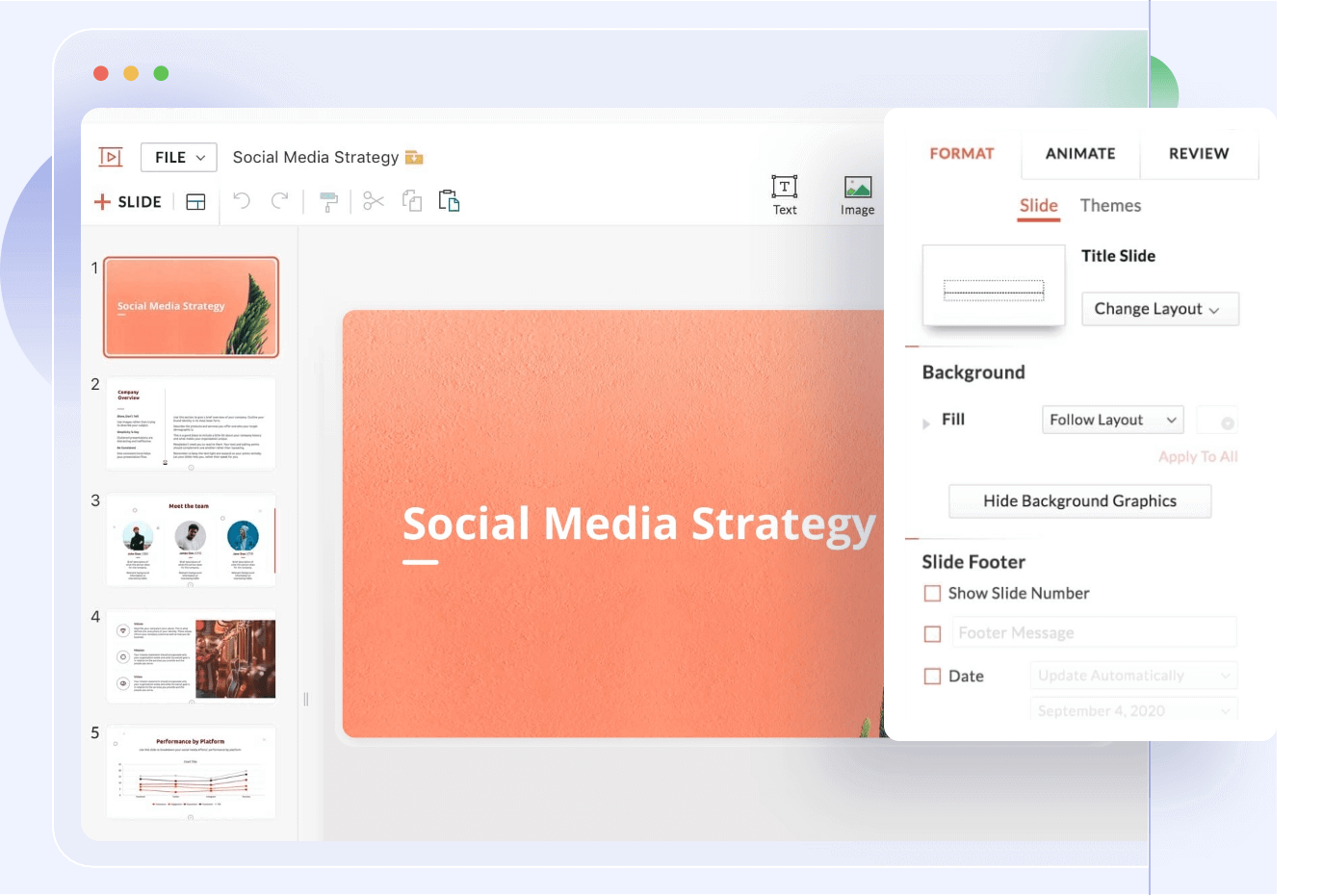 Zoho Workplace
Complete communication platform
Unite all of your organization's communication and collaboration within a single, interconnected platform with Zoho Workplace's suite of apps. Get more out of your work with strong integrations between all of your daily-use applications.
Mail

File Management

Chat

Spreadsheet
Word Processor

Presentation

Social Intranet

Online Meeting
"With Zoho Workplace, we now have all our applications interconnected in the same environment thanks to this new way of working in the cloud. We love the minimalistic design and simplicity of Zoho Workplace. It's the best cloud software we've ever tried."
Rau Belmont Tabero
CEO of Apps Implantadores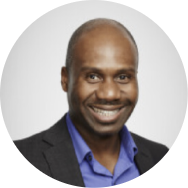 "Modern business users are looking for workplace solutions that are integrated and support the full lifecycle of the processes they are involved in. Zoho Workplace, and the context it provides from application to application very well supports the flow of work people do across all lines of business, anywhere."
David Smith
Founder and Research Analyst - InFlow Analysis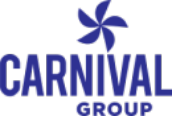 Zoho Workplace case study: Carnival Group
Find out how a 5,000 employee conglomerate unified their communication with Zoho.
DOWNLOAD PDF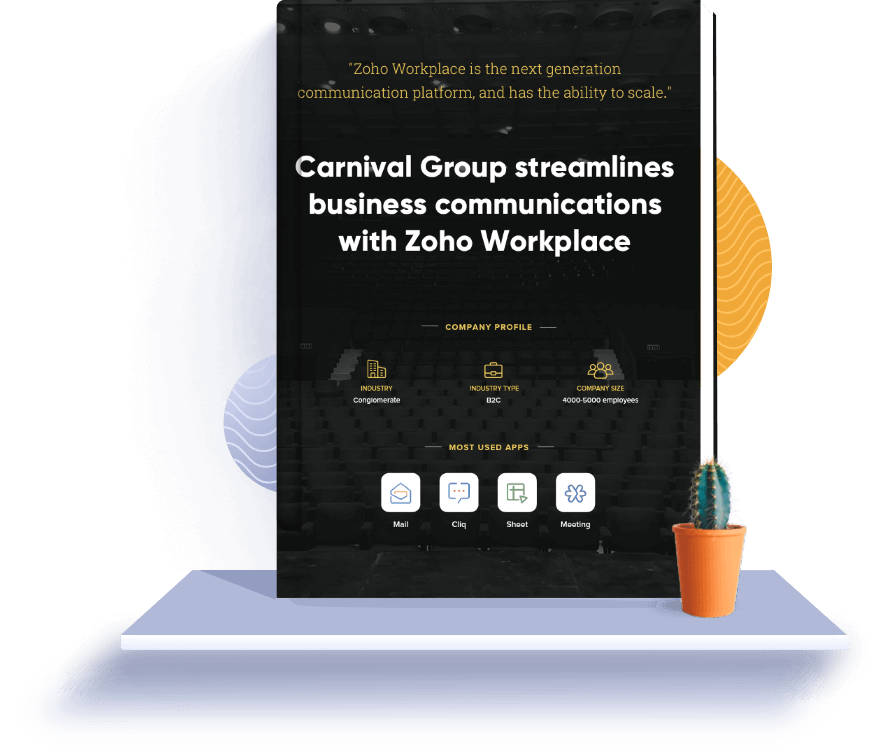 Built for Enterprise
Integrated ecosystem
Complete all of your projects from start to finish entirely inside Zoho. Connect to your existing software ecosystem out of the box.
Single sign-on
Move seamlessly between apps for efficient and intuitive collaboration. Provision your entire organization from a single interface for easier people management.
Security and privacy
Conduct business with complete peace of mind. Zoho is committed to the highest standards of security, with 100% data encryption in transit, and the latest version of TLS.
Thanks for your interest! One of our product experts will be in touch soon.
✕
Request a Demo
Fill out the form below so we can schedule a demo as soon as possible.