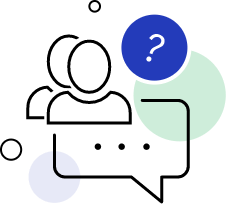 Want to speak direct with an implementation engineer to help optimize your current software stack and increase your organization efficiency
BOOK YOUR APPOINTMENT

The podcast all about creating hyper efficiency with your software stack
Episode 1

The Right (And Wrong) Way to Onboard New Software

Implementing new software at a large organization requires strategic planning and methodical execution. There are no shortcuts. But too often we see Zoho users casually rollout technology across one or multiple departments without a strategy or roadmap, setting them up for big problems down the road. In this episode, we discuss the right ways to onboard new software and how a little extra time now can save you hours and money down the road.
Episode 2

Building A Software Ecosystem That Communicates

Companies often choose software applications to fulfill a specific need or task. And once that need is met, they move on to the next issue. But implementing new software without taking advantage of the way it integrates with the rest of your stack is only leveraging a fraction of its value. In this episode, we walk through the various ways leveraging cross application integration in Zoho can result in exponential efficiency gains for your organization.
Episode 3

How Data Governance Can Make Or Break Your Software Stack

While data transparency in an organization is important, it can also lead to data corruption, inconsistency, and extreme loss of efficiency. So how should you handle data governance? In this episode, we dive into the best way to manage availability, usability, integrity and security of the data in enterprise systems.
Episode 4

Two Simple Software Automations That Deliver Significant Time Savings

When we add new software to our company's processes and evaluate its effectiveness, there's generally three dimensions we're concerned about: money, time, and user experience. In this episode, we dive into two simple automations you can leverage in your Zoho software implementation that will positively impact all three of those dimensions.
Tell us about yourself
One of our account managers will be in contact with you to confirm your appointment.