Trusted by enterprise organizations worldwide
Why build custom solutions on an end-to-end low-code platform?

Decrease project lead time and reduce your IT backlog by simplifying and streamlining the development process.

Empower junior IT employees to build sophisticated internal solutions, leaving experienced developers available for other projects.

Modernize hard-to-update legacy ERP systems by layering Creator on top of old and inflexible code inherited from previous IT initiatives.

Maintain your competitive edge by digitizing successful company processes, rather than forcing teams to conform to the tools they use.

Keep track of your company data by building all of your key internal tools on a shared, secure, and centralized app platform.
Zoho Creator
Accelerated digital transformation for your entire organization
Zoho Creator, equips your workforce with custom solutions built to support your specific operating procedures and company culture. Instead of tailoring how your organization does business to fit the software you use, let your teams set the terms of their own internal processes.
Multi-device app builder
Replace outdated systems with custom business apps for web and mobile. Empower your IT team to launch custom solutions in a fraction of the normal development time, equipped with enterprise-grade data security, native integrations with all the most popular enterprise software, and advanced business analytics, right out of the box.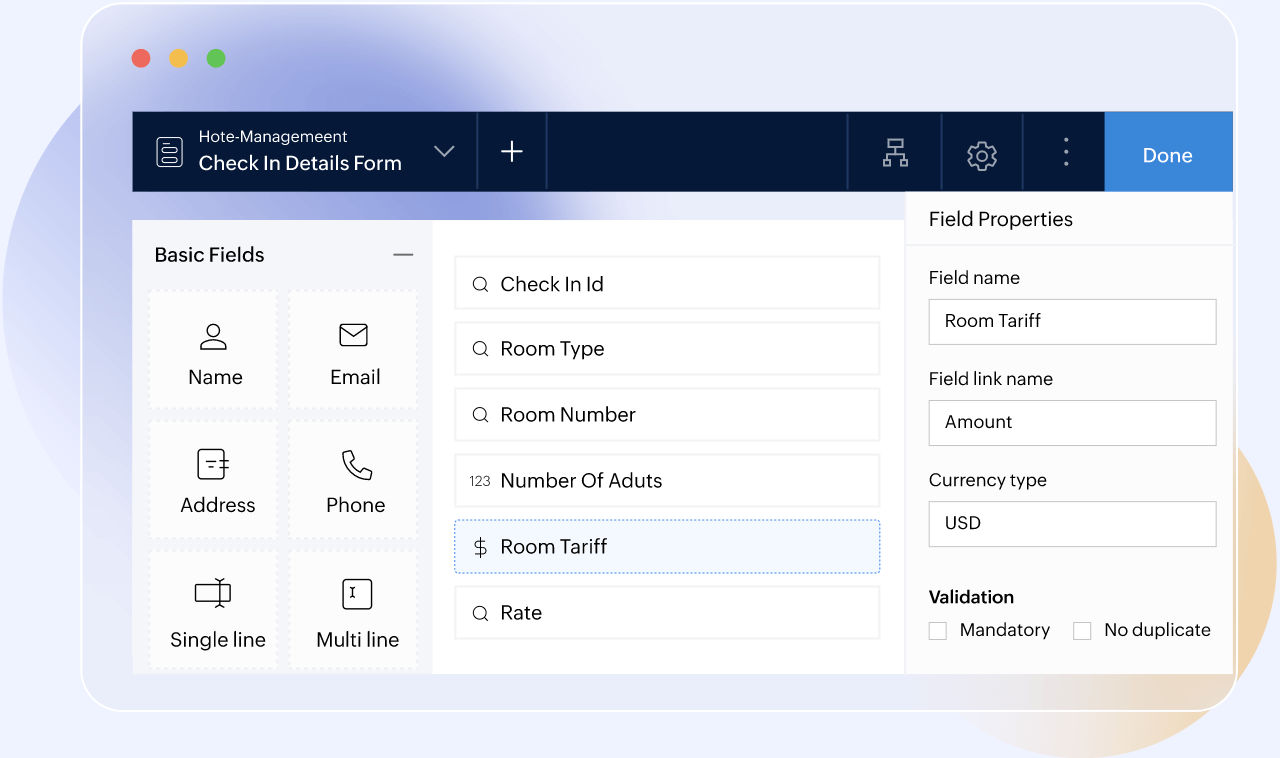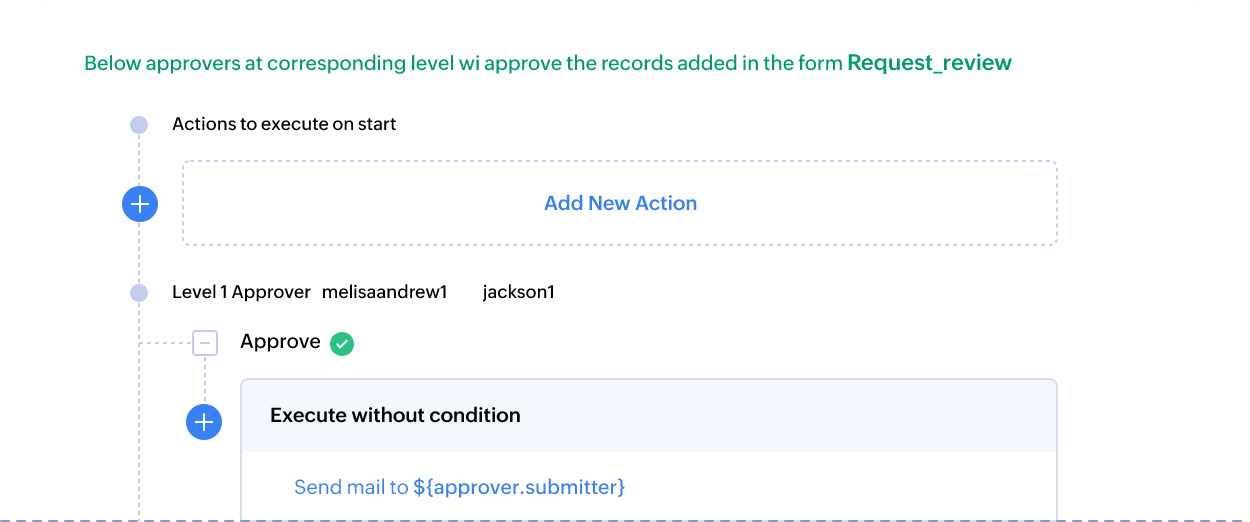 Digital process automation
Automate the flow of tasks and data between all of your business apps. Integrated with over 650 software solutions across every domain, Zoho Creator allows you to orchestrate comprehensive, multi-step BPA workflows for your entire business with off-the-shelf deployable templates and limitlessly customizable business logic.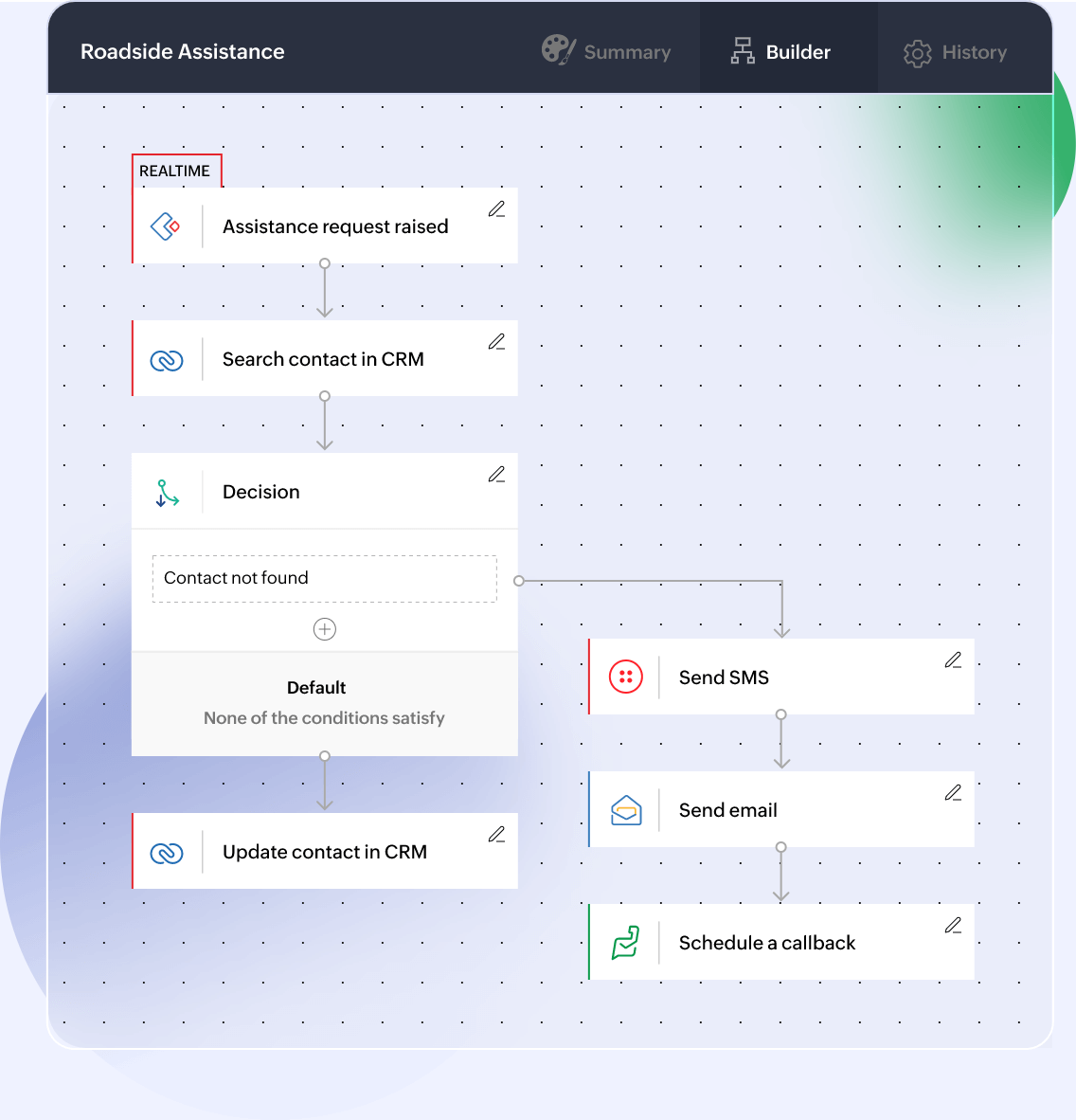 Operational blueprinting
Ensure accountability and consistent standards for performance by providing a digital guardrail for how individual contributors manage their workloads. Give managers the ability to lay out and standardize role-based tasks and processes, allowing them to define and systematize responsibilities either for specific job roles or the entire workforce.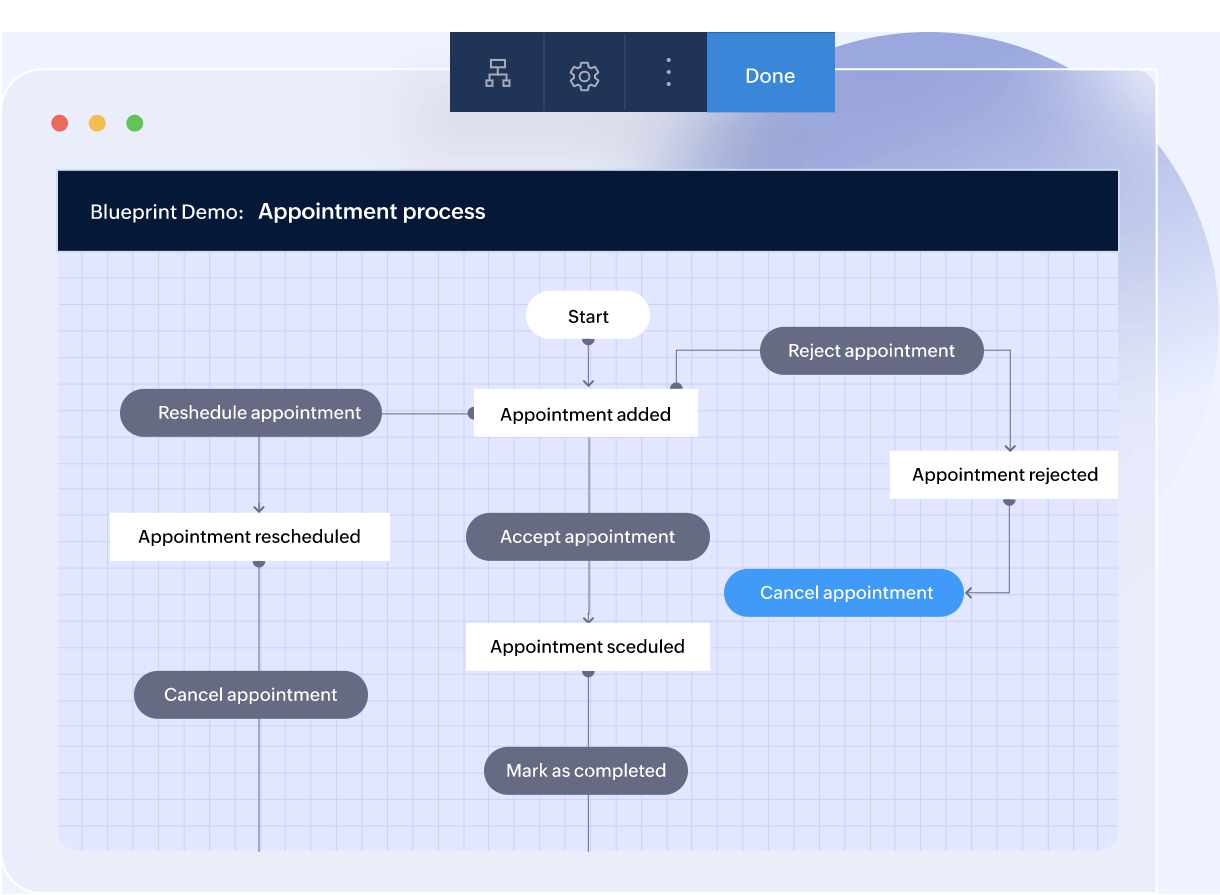 Built-in analytics
Zoho's custom app development tools are equipped with full-featured data analytics and enrichment capabilities from Zoho's own enterprise-grade BI suite. Generate detailed and accurate visualizations from the data in your app for both internal use through reports and dashboards, or externally, via customer-facing portals.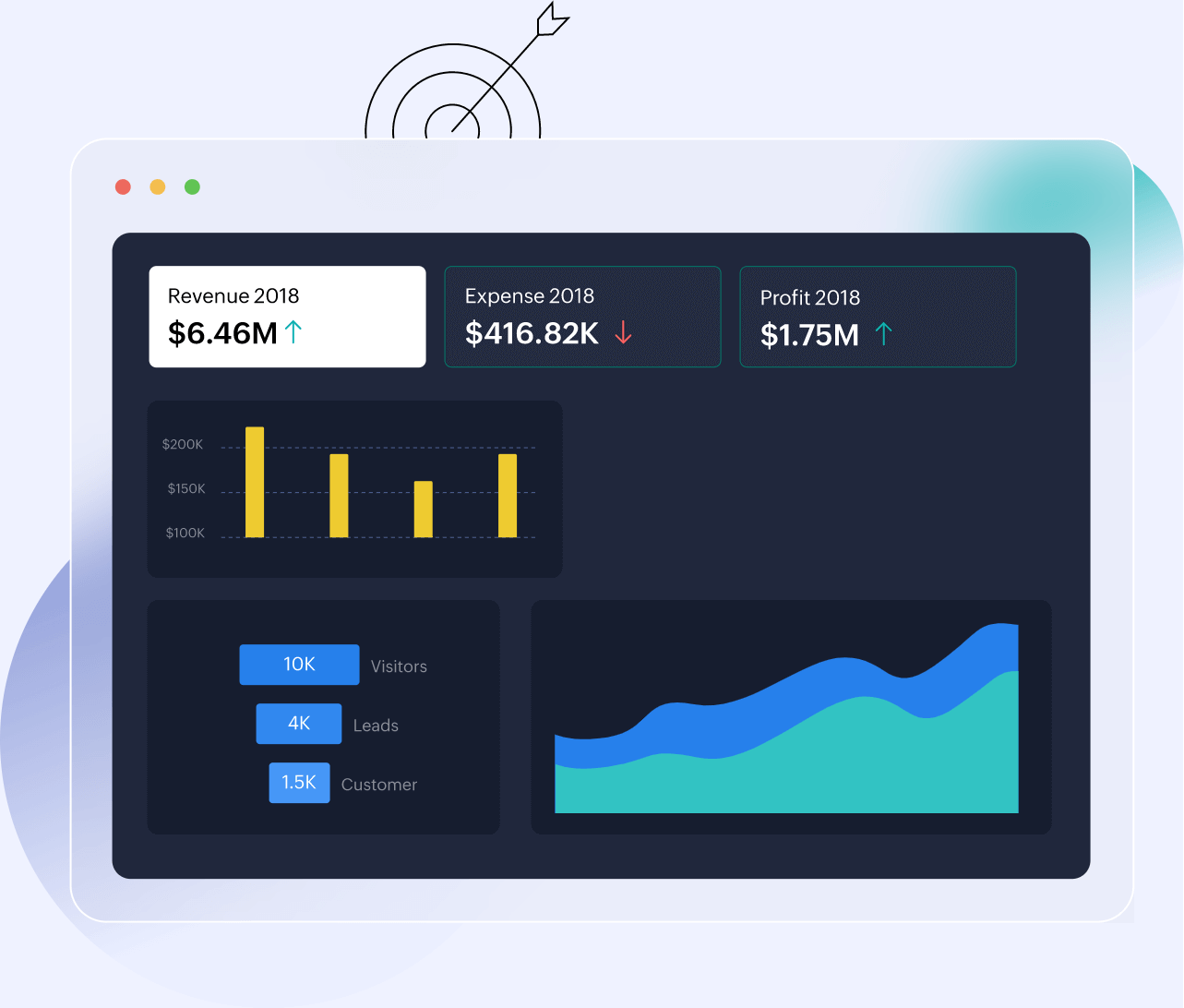 What our customers are saying
Using Creator, my unit was able to cut down our wasted hours significantly, and now with the new Zoho Creator Platform's graphical user interface, among other business-user-friendly developments, the door is open for my colleagues with no programming experience at all to create more efficient systems that meet their specific needs and get back hours for more meaningful work.
Mikhail Zolikoff
Clinical Informatics Specialist | Michigan Medicine | USA
The Zoho Creator Platform allowed us to build new contextual tools that unify disjointed communication channels, automate processes, and seamlessly integrate into our existing system. Additionally, the new Platform has given specific administrators greater flexibility in implementing new processes through the sandbox and demo user options to keep our data secure while providing important business insights.
Gaurav Kakkar
System Process Manager | Emirates Logistics | India
The ability to invite users to test out applications in the early stages of development—to test out new features—is a game changer for us. And with new development lifecycle management capabilities, multiple developers on our team can work on an app simultaneously, which speeds everything up.
Aurélien Morin
IT Project Manager | Hubsafe | France
Accomplish more with your existing IT resources
Create custom solutions from the ground up, without the heavy IT investment required by traditional app development.
Out-of-the-box AI
Use the building blocks of Zoho's proprietary AI assistant, Zia, to create predictions, perform sentiment analysis, or even object detection. Combining Zoho's suite of integrations with its AI capabilities, you can readily pull in data from any source to construct powerful augmented analytics and predictions on request.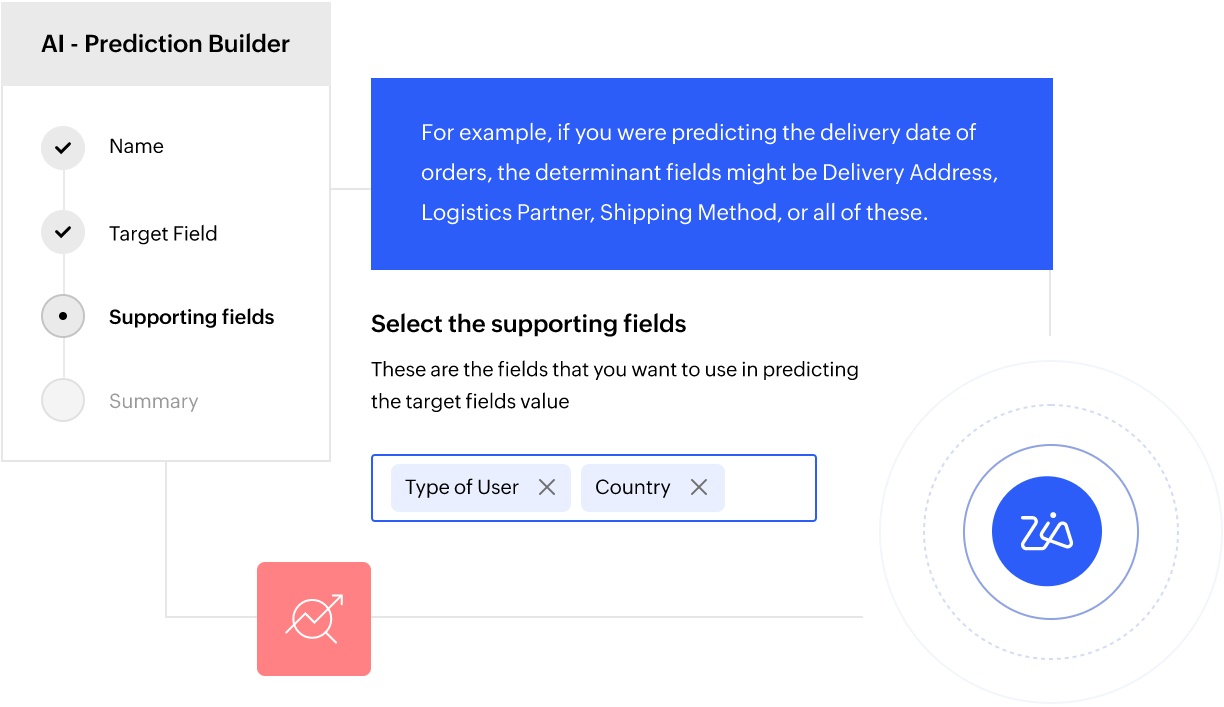 Multi-developer collaboration
Zoho Creator's multi-developer environment makes it easy for different departments to work on a single custom solution. With separate environments for development, testing, and production, your IT team can make feature updates without disrupting the active users of your existing custom solutions.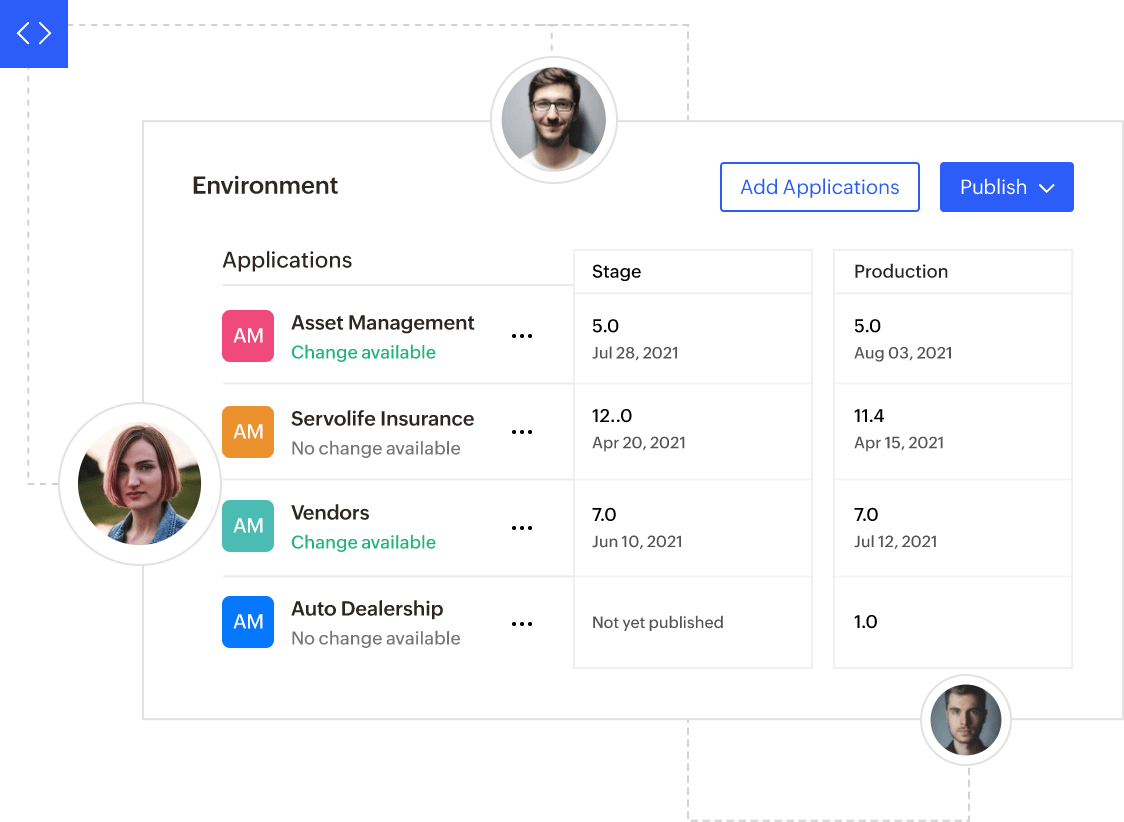 Advanced development functionality built in
With Zoho Creator's auto-scaling serverless functionality, your IT team can build and deploy applications without having to manage middleware or upgrade servers. Fully equipped with IDEs, compilers/interpreters, and mobile SDKs for both Andriod and iOS, Creator gives your developers everything they need to create sophisticated custom solutions.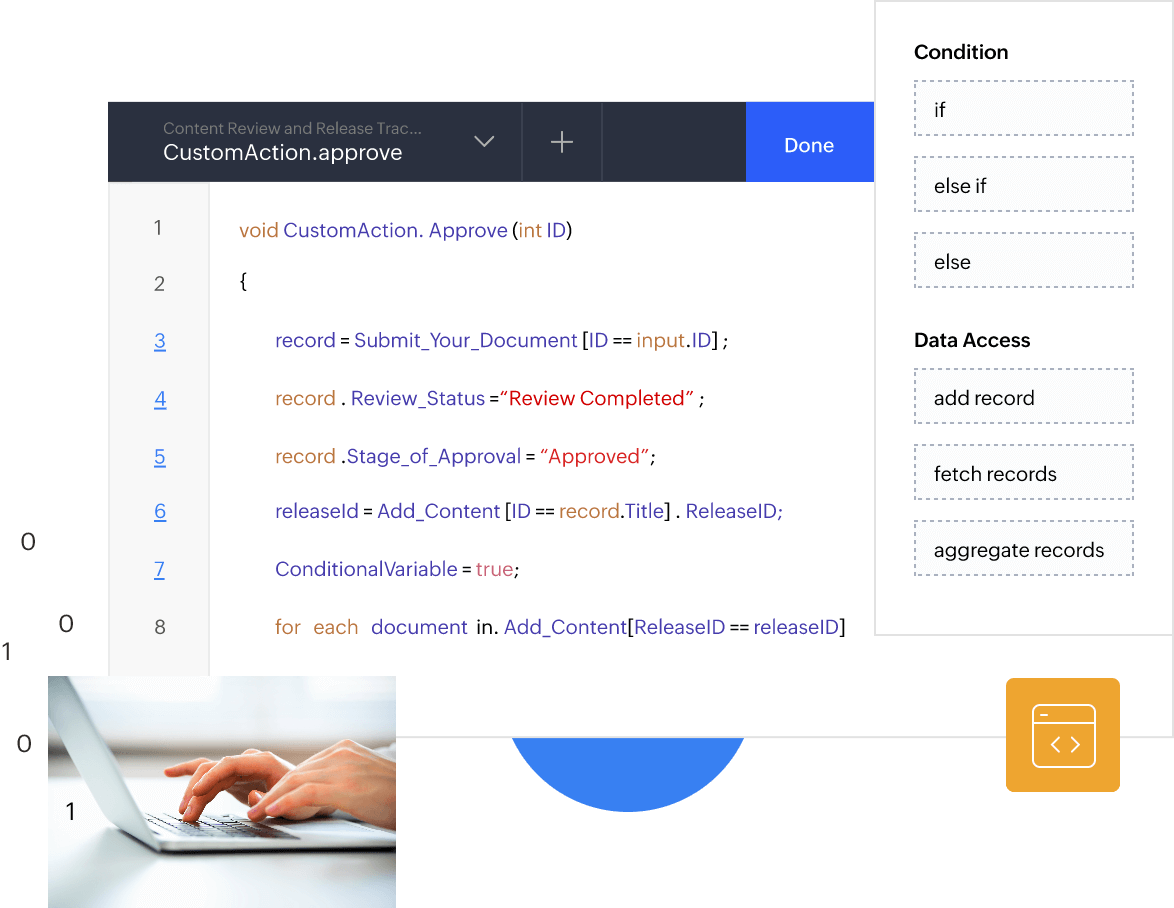 Highly recommended by industry experts
Holger Mueller
Vice President and Principal Analyst
Constellation Research
The new version of the Zoho Creator Platform is another step towards strengthening its value proposition around accelerating digital mandates. By bringing homegrown integration and analytics capabilities to the application builder, the platform will empower business owners to think beyond simple apps and focus on building solutions that break down information silos across the organization. This will eventually lead to faster insight-driven decision-making, the discovery of newer digital business opportunities and what matters most – fuel Enterprise Acceleration.
Arnal Dayaratna
Research Vice President
IDC
Organizations can use low-code development platforms to digitize the long tail of digital solutions that typically escape the attention of enterprise IT. The long tail of digital solutions refers to solutions that augment the ability of leaders of lines of business and business units to make strategic and operational decisions that help them more effectively run their teams and businesses. By unifying integration and business intelligence capabilities with its existing application builder, the new Zoho Creator Platform augments the ability of business users to build powerful, custom business solutions.
Jorge Garcia
Principal Analyst
Technology Evaluation Center
The Creator Platform delivers significant benefits to an organization looking to increase its operational efficiency—by lowering operational costs with the development of new process software applications. During our review of the new platform, it was immediately apparent that Zoho has allowed for the cohesion of all its components and the solid integration between the platform and third-party applications.
Enterprise security for your custom solutions
Identify security threats, review access audit logs, and protect applications from incursion with Zoho Creator's powerful security and encryption features. Manage your organization's session policy, set IP restrictions to prevent unauthorized access, and ensure your applications meet OWASP security standards.
DOWNLOAD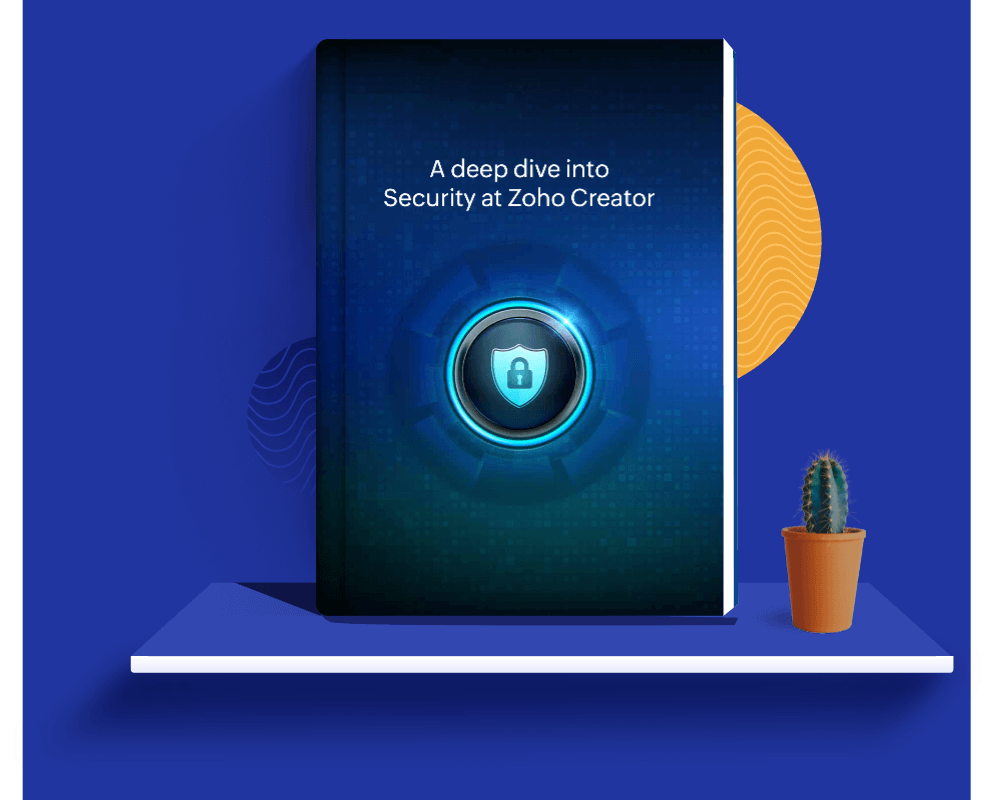 Talk to one of Zoho's product experts to learn how you can transformation your operations with low- code custom solutions.
Request a Demo
Thanks for your interest! One of our product experts will be in touch soon.
✕
Request a Demo
Fill out the form below so we can schedule a demo as soon as possible.