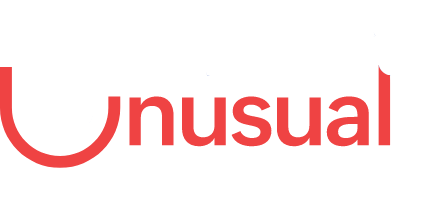 The stories of successful entrepreneurs and leaders who don't follow conventional business wisdom. From showing financial restraint and serving their communities to valuing people above profit, we tell the stories of mavericks who grew their empires the right way, leaving you inspired to do the same.
Season 3
Episode 1:

Ingvar Kamprad - IKEA

IKEA is a $45.5 billion global conglomerate. But did you know this furniture empire was all started by a 17-year-old boy from a small Swedish town? In our kickoff to Season 3, we're diving into learn how Ingvar Kamprad, a small-town Swedish boy, went from a modest upbringing selling pens in his neighborhood to founding one of the world's biggest and most recognizable furniture stores.
Episode 2:

Wolfgang Puck

Before Wolfgang Puck, the words "celebrity" and "chef" were never found in the same sentence. That all changed in 1982 when Puck opened Spago in West Hollywood. With its open kitchen, delicious food, parade of A-list celebrities, and ebullient chef, Spago catapulted Puck into worldwide stardom while his cookware, cookbooks, and regular television appearances turned him into a household name. In this week's episode, we learn how a boy from Austria, who never felt good enough, conquered the culinary world with hard work, perseverance, and a perfect partnership.
Episode 3:

Whitney Wolfe Herd - Bumble

Sometimes you need to break the rules in order to create a new societal reality. And when Whitney Wolfe Heard created Bumble, that's exactly what she did. In this week's episode, we reveal how Wolfe Heard took traditional dating and product development concepts and turned them upside down to create one of the world's leading online dating apps, and became the world's youngest self-made female billionaire.
Episode 4:

Zola

Growing up in Australia, Shan-Lyn Ma felt cut off from the excitement of the early 2000s tech boom in Silicon Valley. So she got there as soon as possible. After getting her MBA at Stanford, working at her dream company, Yahoo, and building her skills as a product developer, Shan-Lyn decided to optimize an industry she and so many of her friends took part in multiple weekends a year—weddings. In this week's episode we learn how Zola became a one-stop shop for wedding planning, honeymoon planning, and beyond.
Episode 5:

Sara Blakely - SPANX

In 2000, no one would've expected that an industry like women's undergarments had room for breakthrough innovation, let alone one worth over a billion dollars. And despite people laughing in her face, Sara Blakely had dreams of building SPANX in to a $20 million company. In this week's episode, we reveal how this former door-to-door fax machine saleswoman eclipsed ever her own goals, building SPANX to a $1.2B+ brand.
Episode 6:

Yvon Chouinard - Patagonia

When Yvon Chouinard started making climbing pitons in a chicken coop behind his parent's house, he had no interest in creating one of the world's most iconic outdoor brands. He and his fellow climbers just wanted higher quality tools that left a smaller environmental footprint. But the 83-year-old did more than create a $1 billion brand known around the world from professional climbers to runway models. He created a company that has become synonymous with fighting climate change and supporting environmental issues. In our season 3 finale, the story of Patagonia that's as wild and beautiful as the landscape that inspired its name.
Season 2 - Keep Austin Unusual
Episode 1:

Whole Foods, John Mackey

From showering with a kitchen dishwasher hose to building a quality food empire, John Mackey embodies a true business hustler. In this episode, we share the unconventional practices John Mackey instilled at Whole Foods that resulted in the company regularly appearing in Fortune's list of best companies to work for.
Episode 2:

Yeti, Roy and Ryan Seiders

With Yeti, Ryan and Roy Seiders did more than build a billion dollar-brand. They created a lifestyle. In this week's episode, we go back to a time when durable coolers and stainless steel tumblers weren't synonymous with everyday life and tell you how two born entrepreneurs changed the outdoor industry forever.
Episode 3:

P. Terry's, Patrick Terry

Sometimes size does matter, and in the case of P.Terry's burger stand, smaller actually played in their favor. In this episode, Arun shares the story of P. Terry's founder Patrick Terry, and how he was able to use their small size, to build one of Texas's favorite burger joints.
Episode 4:

Alamo Drafthouse, Tim and Karrie League

Before Alamo Drafthouse came along, the movie theater experience wasn't an experience at all. That all changed in 1997 when Tim and Karrie League opened the first theater in downtown Austin. Now with dozens of locations across the country, the duo upended what it meant to go to the movies and managed to do what other theaters have struggled with in the era of streaming services—get people excited about seeing a movie outside their home. In this episode, we tell you the story of Alamo Drafthouse and how a local Austin secret didn't stay a secret for very long.
Episode 5:

Gary Keller, Keller Williams

Being in an established industry doesn't mean that there's no room for innovation. And Gary Keller did just that when he left the real estate brokerage he worked for, partnered with Joe Williams, and launched Keller Williams Realty. In this episode, Arun shares how thinking differently allowed Keller Williams to attract top real estate agents and grow the company into one of the largest in the United States.
Episode 6:

Kendra Scott

You don't have to be a fashion insider to know the name Kendra Scott. It's inscribed in gold letters over the door of more than 100 stores where customers not only find a perfect piece of jewelry but an experience like no other. But jewelry is only half the story of the woman who Forbes recently ranked ahead of Taylor Swift and Beyoncé on a list of the country's "richest self-made women." The $1 billion-dollar brand that started as a $500 side project when she was pregnant and on bed rest is driven by Scott's ambition to make a lasting impact on the world. In our Season 2 finale, the story of Kendra Scott's unlikely rise and why designing and selling jewelry isn't what gets her out of bed every morning.
Season 1
Episode 1:

Arianna Huffington

She became one of the most famous names in digital media but how much do you really know about Arianna Huffington? In our inaugural episode, Arun tells us how Arianna built the Huffington Post and then walked away to change how people prioritize wellness in their daily lives.
Episode 2:

Ellen Bennett

In less than a decade, Ellen Bennett went from cooking at some of the most respected restaurants in Los Angeles to building a culinary lifestyle brand that outfits chefs across the globe, including those at the Food Network and Bon Appetit. In this week's episode Austin tells us how Ellen built and still fully owns Hedley & Bennett, her multi-million dollar empire when few others believed she could.
Episode 3:

Kevin Systrom

Sometimes more is not always better, and in the case of Instagram, that has certainly been true. In this episode, Arun shares the story of Instagram co-founder Kevin Systrom and how his focus on simplicity led to the birth of a social media giant.
Episode 4:

Chuck Feeney

In late 2020, the billionaire who had made it his life goal to die broke finally gave away his last dollar. In this episode, Austin tells the story of Chuck Feeney, the most influential billionaire you've never heard of, and the man who influenced Bill Gates, Warren Buffett, and others to follow suit.
Episode 5:

Daymond John

From selling hats on a street corner in Brooklyn, NY, to becoming a clothing icon, television personality, and highly sought after investor, Daymond John has experienced it all. In this episode, Arun details the "against the grain" decisions and true hustle that embodies John and has led to his meteoric rise as an entrepreneur.
Episode 6:

Soichiro Honda

Soichiro Honda wasn't afraid to dream big and didn't let adversity get in his way—including a violent race car accident and targeted opposition from his home country's government. In our season one finale, Austin tells us why Honda is a hero to CEOs and entrepreneurs around the world, including Zoho's own CEO, Sridhar Vembu.
Hosts
Arun Srinivasan
Business Unusual - Host
Arun is a veteran marketer and entrepreneur, specializing in enterprise growth strategy. His true passion is people and the stories, motivations, and passions within them that drive large scale success.
Austin Ries
Business Unusual - Host
Austin is a recovering journalist, struggling weekend guitarist, and full-time content marketer specializing in storytelling across print, audio, and video.