Zoho
Schedule Your Annual Zoho Account Checkup
Find out if your Zoho account is healthy and ready to support your team in 2021 and beyond.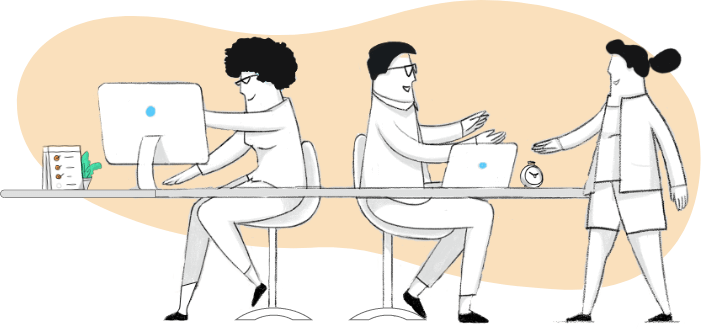 What is a Zoho account health checkup?
A collaborative session with one of our solutions experts who will assess your workplace readiness, detect potential problems, and plan a course of action to ensure your organization is set up for continued success.
Why is it important?
As we get ready for the new year, we want to make sure your company is primed for present success but also "future-proof" and prepared for the next normal.
That's why we're doing another round of check-ups with your account manager to discuss how you can take advantage of everything we have to offer to keep your employees safe and thriving through in 2021.
What can you expect during your account checkup?
Over the past few months, we've seen a shift in the way our customers use Zoho to adapt to the current workplace:
An increase in the number of virtual client meetings held on Zoho Meeting that were once done in person.
Implementing Zoho Cliq for quick and continuous interoffice communication.
An uptick in the number of digitally-signed contracts and proposals using Zoho Sign.
During your checkup we'll take a look at:
Account Updates
Have there been any updates in your organization? Are you using new third-party software since last year?
Workplace Readiness
We'll lay out the best strategies and plans for returning to work and how Zoho can help your employees stay safe and productive.
Existing Integrations
From integrations to using it alongside other software we'll go over how Zoho is currently working with your existing tech stack and where we can improve.
Continued Success
When making strategic business and technology decisions about the future, your software provider shouldn't be a passive participant. They should be a trusted adviser. We'll discuss where your company is headed and what Zoho can do to make sure you get there.
Tell us about yourself
One of our account managers will be in contact with you to confirm your appointment.