With this amazing package there's nothing holding you back from upgrading your business today.

Hundreds of businesses have already taken advantage of this offer: don't miss out on your chance!
The Africa Digital Enabler package is a testament to our commitment to help you succeed in modernizing and digitalizing how you operate.
With unbeatable pricing, this is the most advanced, cloud-based software package available—one that allows you to manage your emails, communications, documents, office apps, sales, and invoices, all from one account.
Save thousands in tangible and intangible costs every month while improving your revenue, privacy, and security.
What you get in this power pack
Ending September 31st, 2022, this limited-time suite provides 10 class-leading Zoho apps at 50% off the list price—grab before it runs out. Here are the 10 essential apps we're including in the Africa Digital Enabler:
Mail
Secure business email hosting
Cliq
Instant messaging and call
Workdrive
Centralised file management
Writer
Collaborative document creation
Sheet
Insightful spreadsheets
Connect
Social intranet for teams
Meeting
Virtual meeting and conferencing
Bigin
Lightweight CRM for small businesses
Invoice
Digital invoicing and payments
With Zoho,

it's simple. It's clear. It's reasonable.
Zoho Workplace
Zoho Workplace is a tightly integrated suite of 8 applications that helps businesses create, communicate, and collaborate. The suite includes a powerful email platform, secure cloud-based file management system, full-fledged office suite, privacy-focused business chat, and video conferencing.
All applications come with native mobile apps for business executives on the go.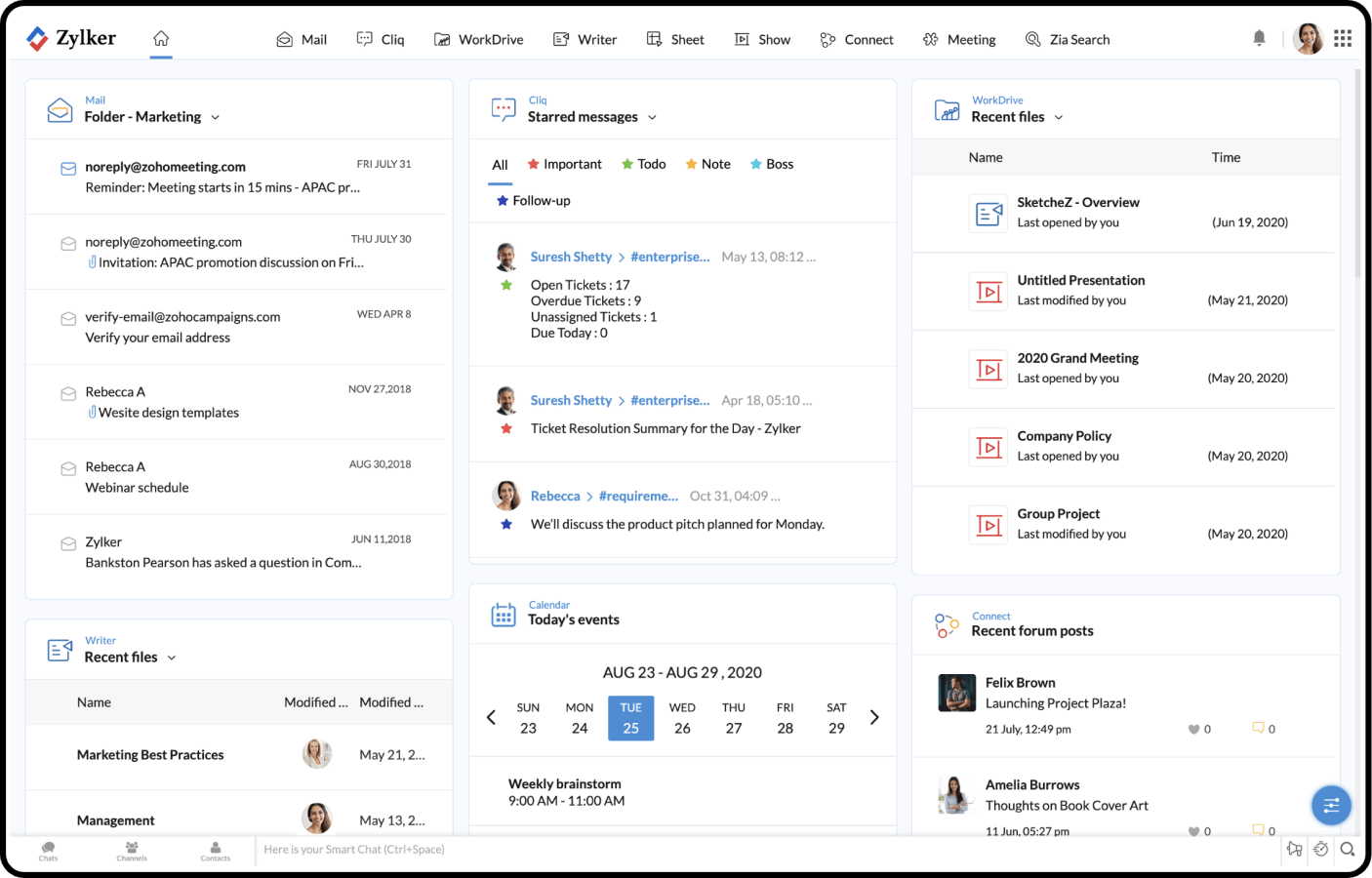 Bigin
Bigin is a nimble CRM designed to help small and medium enterprises (SMEs) track their customers, have contextual info at hand, and master their sales pipeline, all without complications. You can set up Bigin in just 30 minutes, with multiple pipelines with customisable stages based on your operating style.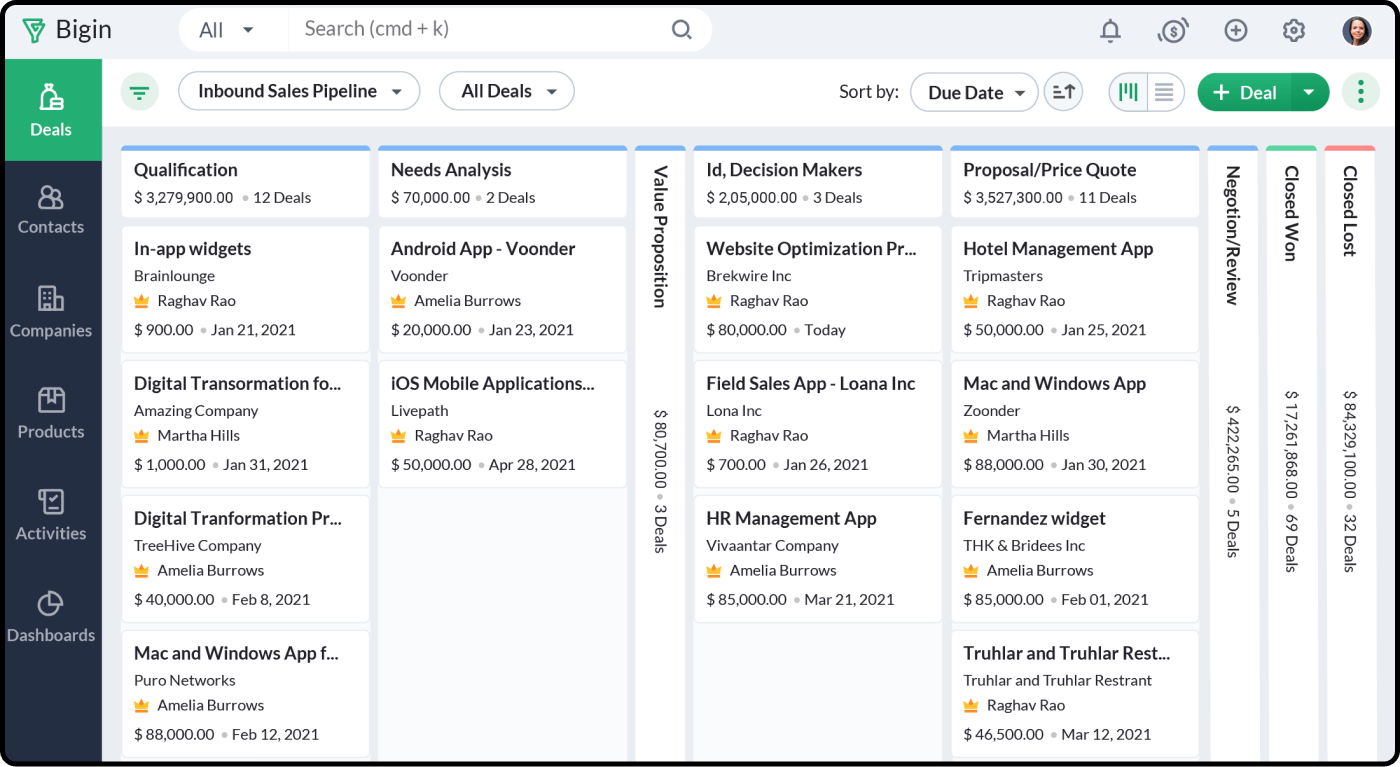 Zoho Invoice
Zoho Invoice is an online invoicing solution designed to help SMEs invoice, track expenses, and accept online payments. It features project billing, time tracking, reporting, customizable templates, and a client portal. You'll be able to generate standard invoices following the latest business compliances.
Zoho Invoice also comes with a native mobile app for businesses to work on the go.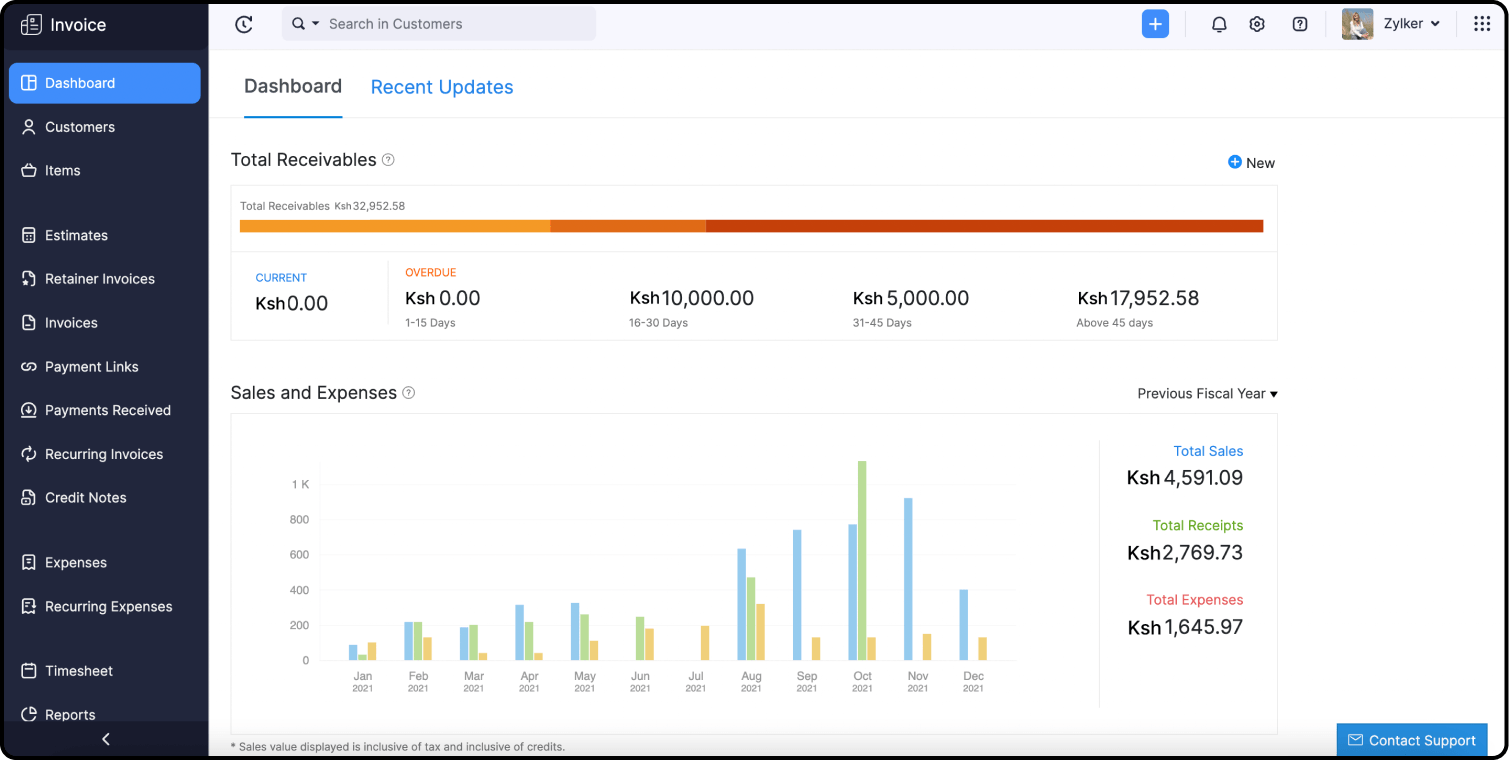 Pricing
This special offer is valid only till 31st September
Zoho Africa Digital Enabler
/User /Month billed annually
up to 5 users
Frequently Asked Questions
Who can apply for the ZADE program?
Any MSME business which doesn't already have a paid Zoho account and is based out of Kenya and Nigeria can apply.
What if I need technical / implementation support to meet the requirement?
We have local and central product experts who will be able to guide you with implementation. We also run periodic training and regular product-focused webinars. If you need any support, you can reach out to mea-solutions@zohocorp.com and one of our product experts will get back to you.
Can I buy individual products at the same discount?
No, this is an offer on the bundle, and you will have to buy it as a whole package.
Will I only be able to use this offer the first time I buy?
If paying annually, yes—only once. But if you're paying monthly, you'll be eligible to buy at the discounted price for a year.
What if I'm already using other technology for my business? Would these apps integrate with them?
Yes, all Zoho apps come with deep integrations. You can drop an email to mea-solutions@zohocorp.com if you have any particular integration and we'll get back to you on the availability.
Is there a trial period before purchasing?
Yes, like all Zoho apps, you will be eligible for a 15-day trial after which you can purchase the products at a discounted price.
Is there a support person who can help me with setting up the technology for my business?
These apps are simple and straight forward. However, our business solutions consultants are available to help you to set up if you need help. You can drop an email to mea-solutions@zohocorp.com.
Will there be someone available to answer questions on how to utilize the apps fully?
Yes, you can reach us via the following methods:
Can I move from my free trial to ZADE?
Yes, if you are in a trial period for any of the Zoho apps you can move to ZADE.
Take control of your business today!
Turn your business into a global powerhouse with Zoho's Digital Enabler Africa pack.
Sign up now