Create and Edit your Documents On the GO!
Zoho Writer is a powerful rich-text editor for Android and iOS devices. It allows you to create impressive documents seamlessly with its intuitive user interface and rich set of features. You can either save these documents in local device, in MS Word format or push them to cloud devices like Zoho Docs, Google Drive and Dropbox. This app also allows you to open MS Word documents in your device.
Zoho Writer For Android
Feature Highlights
Create and manage documents on your mobile/tablet, even when you're offline.
Simple interface with easy navigation and solid features such as tables, links, images, text and paragraph styles.
Created documents can be saved as templates for further use.
Cloud Drive & Device File Editing
Offers the ability to directly open / edit the files (i.e. opening up an attachment from an email, device memory / accessing from an SD card).
Edit documents from Cloud Drives, in a click.
Allows you to push the created documents to the cloud drive of your choice.
Sync content to cloud storage services: Zoho Docs, Google Drive, and Dropbox.
Easy Sharing
Download your documents as doc/docx/odt/html/pdf or text files.
Share your documents through email.
Android Store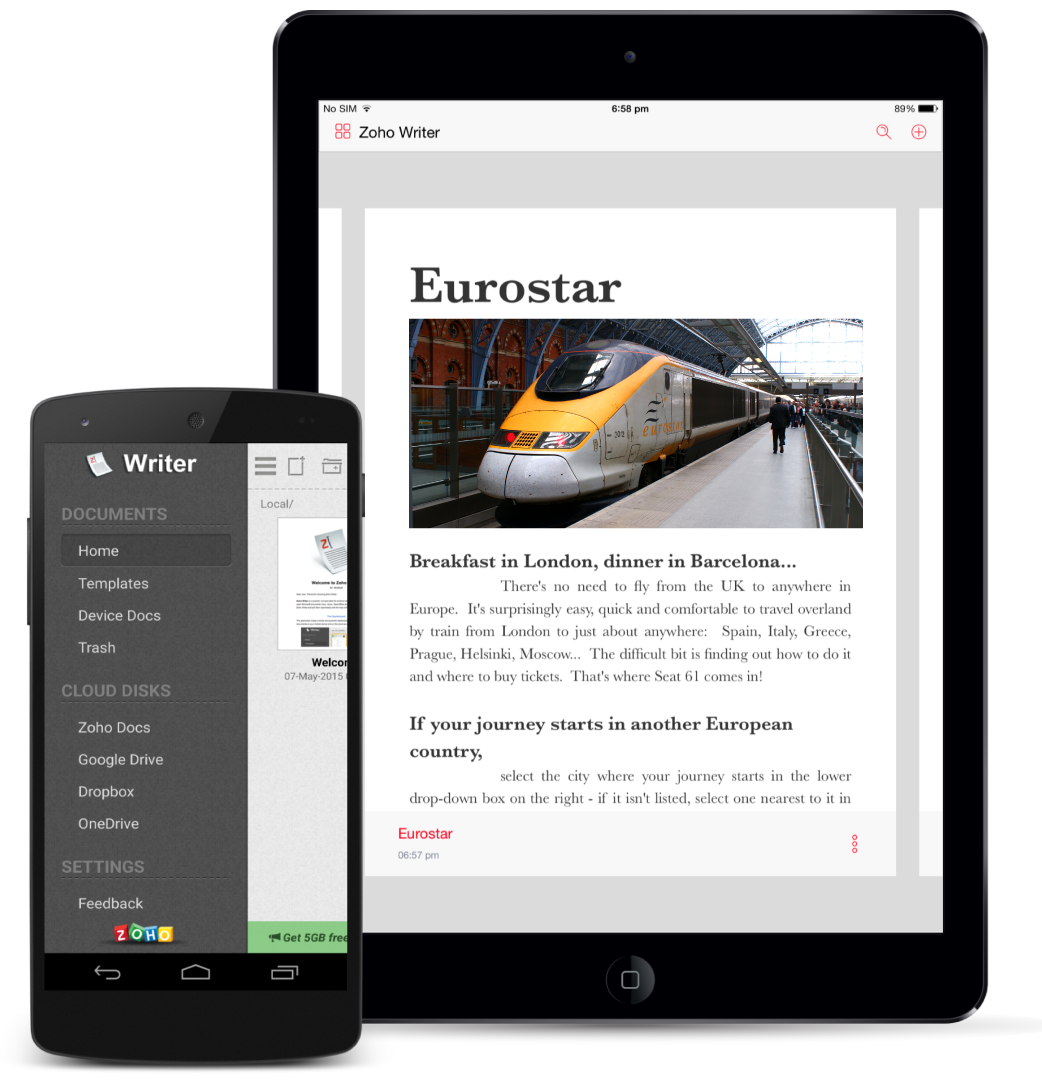 You will also love these other Apps for Zoho Docs