Remote Control for
your Presentations
ShowMote lets you control Zoho Show presentations with your mobile device. It is not just a replacement for your clicker and pointer, but lets you do much more. Jump to any slide, refer to speaker notes, highlight any part of your slide, all using ShowMote running on your mobile.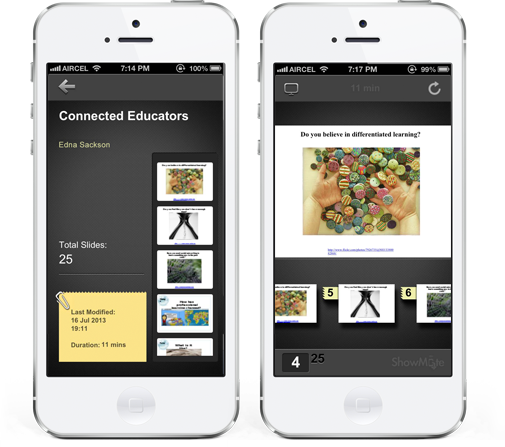 ShowMote for Android
Use your Android phone to control your presentations, no need for a clicker!
Refer to speaker notes
Quickly jump to any slide, not just the next one!
Share documents easily with a tap
Point to any part of your slide with a pointer that is not line-of-sight restricted
You can even switch to a different presentation, should the need arise!
Google Store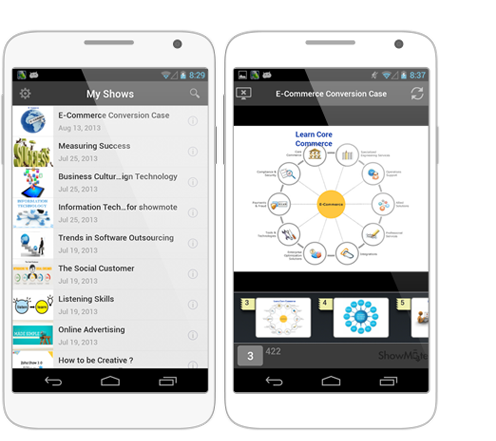 You will also love these other Apps for Zoho Docs