How it Works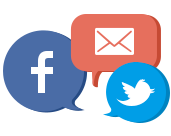 Send Invite to Your Friend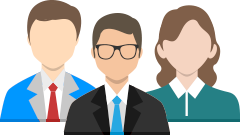 Your Friend Joins Zoho Docs

You both get 5 BONUS Users
It's a Two-Way Bonus!
You Get
5 bonus users per referral
Freedom to send unlimited invites!
More members in your team
Easy way of sharing and collaborating with your team
Thank you notes from your friends!
Your Friend Gets
25 default + 5 bonus users
Best document management platform
Easy access to the files
Effective sharing and collaboration capabilities
A caring friend!
Frequently Asked Question
How do I earn free users by referring my friends to Zoho Docs?
You can earn free users by referring your friends to sign up for Zoho Docs. If your friend uses the link sent by you to sign up, you both get 5 bonus users added to your accounts.
Who can send referrals and invite other people to join?
Only the Admin of the organization can invite other people to join Zoho Docs. The user acquired through each successfull referral will be added to your team.
Is there a limit to the number of users I can get by referring?
No limits! You can refer as many people as you want, and keep adding 5 users to your account with each referral.
How long does it take for the bonus users to be added to my account?
It just takes a click to get the bonus users. Once your friend uses the link sent by you and signs up for Zoho Docs, 5 bonus users are automatically added to each of your accounts.
Where can I track the status of my referrals?
Click the Refer & Get Additional Users link on your Zoho Docs home page, to display the Referrals page. Click the Referral Status tab to view the list of invites sent by you, and their statuses.