Manage Groups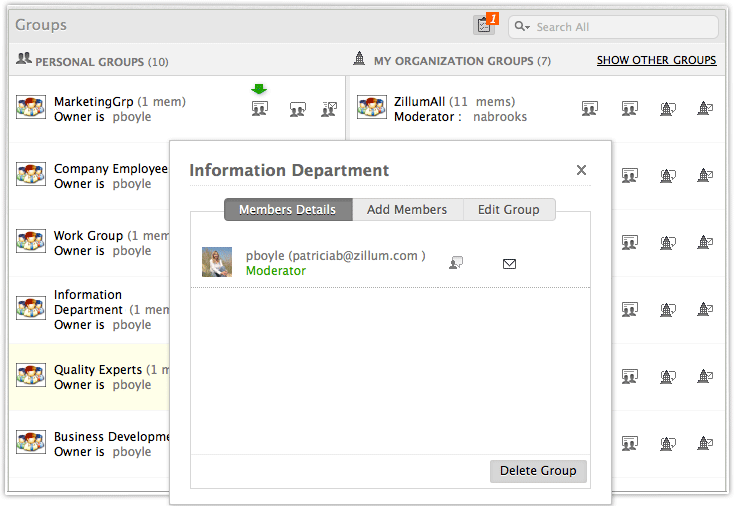 Manage groups by editing group details, uploading logo, inviting members to the group and deleting members from the group.
Steps
Select 'Groups' option from the left side navigation panel.
Inside Groups, click Group home.
Click member details icons, located on the right side of a Group.
A pop-up box will appear, where you can Invite friends to join the group or to Edit the Group Name and logo.
Click update button.
Group is now modified with the change that has been made.
Affordable document management solution for businessesEnterprise level plans starting at just $3 /month