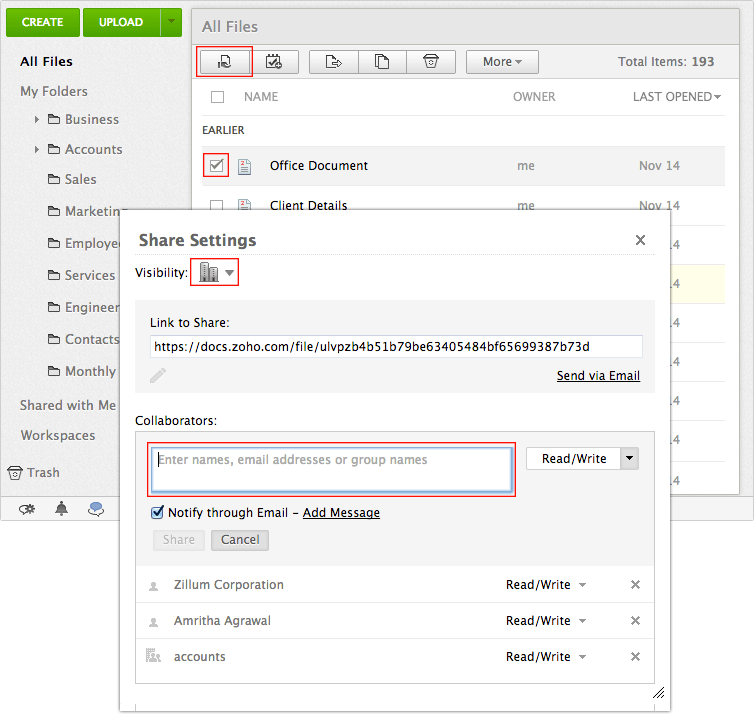 If you want to share a document with certain individuals, along with access permissions which would allow them to edit a document, you can do so by sharing the documents privately.
You can share a document privately only with Zoho users, so the person with whom you are sharing the document with, has to have a Zoho account.
To share documents privately:
Select the check box next to the document/documents you want to share and click on the Share button in the toolbar.
A Share Settings pop-up will appear on the screen.
Enter the username, email address of the user you want to share it with.
Specify the access permission (Read Only/Read-Write/Co-Owner etc.) for the shared document by clicking on the drop-down arrow on the right.
Select the check box "Notify through Email" if you want to notify the user, via email that a document has been shared.
If the "Notify through Email"is unchecked then the user will recieve a notification alert in the Zoho Docs UI when you share the document.
Click on the Save button to share the document.